"There were bodies in the trees!"
This is a history blog, so if you're looking for a blog scattered with GIFs like this...
You've come to the wrong place… Maybe not.
Speaking of 'bodies' and 'trees', what's Sarah Underwood up to lately?…
(#splinters)
Anyhoo… I just recorded the Twisted History of 1978 with Chief… Chief is so fucking solid talking about any subject, we basically picked that year out of a hat and ran with it.
Luckily for us, it winds up '78 was a year riddled with a couple of dubious trends.
First off, it was a big year for serial killers…
Jan 15 - Ted Bundy kills two students and injures three more at Florida State's Chi Omega sorority house.
February 9 - Bundy strikes again after seventh-grader Kimberly Leach disappears in the middle of the day from Florida's Lake City Junior High School; at 12 years of age, she is significantly younger than Bundy's usual victims… Her body is found two months later under a shed in Suwannee River State Park.
Bettmann. Getty Images.
January 28 - Richard Chase, the "Vampire of Sacramento", is arrested. 
February 16 - "The Hillside Strangler" claims his 10th and final victim. 
May 25 - A bomb explodes at Northwestern University, wounding a security guard… We later learn that was the first Unabomber attack. 
June 12 - David Berkowitz, the "Son of Sam," is sentenced to 365 years in prison. 
And On December 22, 1978, Chief's hometown serial killer John Wayne Gacy, who was subsequently convicted of the murder of 33 young men and boys committed between 1972 and 1978, is finally arrested.
Here's his mugshot…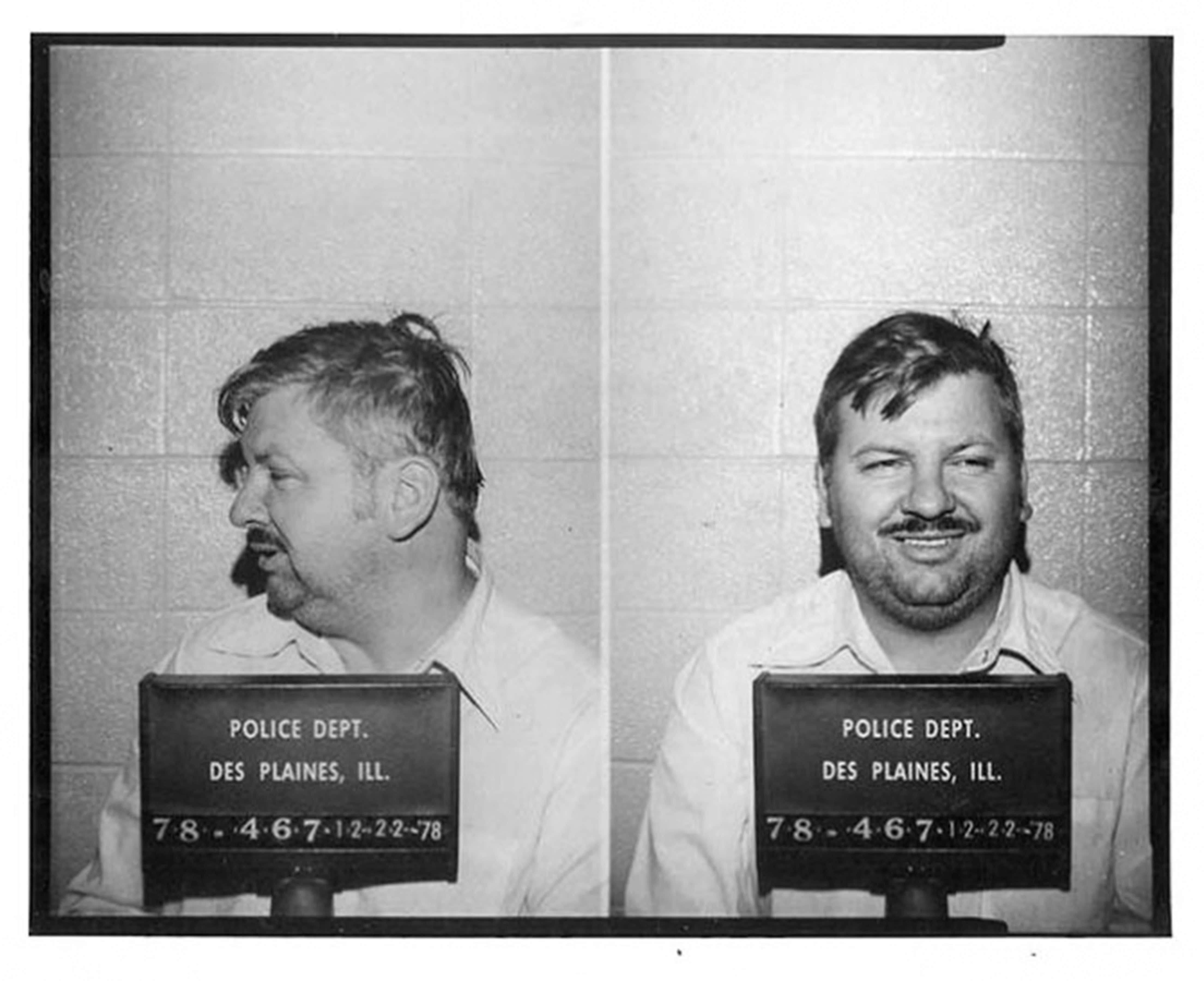 Donaldson Collection. Getty Images.
Secondly, it was a big year for killer blizzards…
The Great Blizzard of 1978 struck the Ohio Valley and Great Lakes, from Wednesday, January 25 through Friday, January 27, 1978… With winds gusting up to 100 miles per hour and wind chills reaching −60 °F, over seventy storm-related deaths occurred… Muskegon, MI got hit with 52 inches of snow almost overnight.
Boston Globe. Getty Images.
And then on February 5 through 7th, The Northeastern United States Blizzard of 1978 hit the New England region and the New York metropolitan area, killing about 100, injuring about 4,500, and causing over $520 million in damage (which is almost 2.5 bill in today's money)… At least fourteen people died on I-95 near Boston because snow piled high enough to prevent exhaust fumes from escaping from their paahked caahs, and in many cases, those who had been injured during the storm had to be taken to hospitals by snowmobile.
Barbara Alper. Getty Images.
This was all by the first week in February.
WHOOPS!
And finally, 1978 was a big year for plane crashes…
January 1 - Air India Flight 855 crashes off the coast of Bombay just 101 seconds after takeoff, killing all 213 people on board.
February 11 - Pacific Western Airlines Flight 314 crashes in Cranbrook, British Columbia, killing 42 of the 49 people on board after a botched landing trying to avoid a snowplow.
April 20 -  South Korean Flight KAL 902 was downed by a missile from a Soviet fighter… Only 2 passengers died from the missile strike.  The rest survived after the pilots executed a successful emergency landing on a frozen lake.
The final crash I am going to talk about a little more…
In September of '78, Pacific Southwest Airlines Flight 182 collided with a private Cessna over San Diego.  The death toll of 144 makes it the deadliest aircraft disaster in California history.
Anonymous. Shutterstock Images.
(actual footage)
The planes both crashed into North Park, a San Diego suburb, killing all 137 people on both aircraft and seven more people on the ground. 
And here's where it gets gory (unfortunately)… Only 4 of the 137 passengers' bodies were found intact.
Local residents claimed PTSD for years after seeing body parts scattered throughout trees.  The gym in nearby St. Augustine High School was used as a makeshift morgue and for forensic investigation, with giant freezer units being wheeled in and used to preserve the remains, as San Diego was in the middle of a severe heatwave.
And if ALLLL that shit isn't enough to make you listen to a fucking podcast, then I give up.
Actually, I won't give up… See you soon with some more history.
In the meantime, let's lighten things up and think about the beach…
AND
Take a report.
-Large
---
Subscribe to the YouTube channel…
TAR
-L