Only One Person Got Lost In The Barstool Vs. America Maze: GLENNY BALLS!
The first episode (watch above) of Barstool vs. America dropped last night...
...and we got our first TEAM CHALLENGE: The Maze.
I keep telling people this… so I will just say it again: the guy who builds challenges for 'The Challenge', 'Amazing Race', 'America Ninja Warrior', etc. built all of our challenges. They are no joke. They're massive in scale, grueling, and just fucking awesome.
No offense to the maze, by the way, but this was easily the lamest of the five challenges. It only gets crazier!
Going up in the scissor lift, our challenge director talked to me about the likes of big-time hosts such as T.J. Lavin and how they never need to rehearse and nail everything right off the bat. That made me pretty fucking nervous! I am no Lavin, Probst, or Keoghan, but I was decently satisfied with my first performance as a challenge host. 
Hopefully, I only improved following Dallas.
Anyway, how about fucking Glenny Balls being the only one stuck in the maze!? It didn't matter, but he just didn't have it from the get-go. Had he figured it out earlier, the challenge would have been over far earlier for the yellow team.
What sort of got lost in the edit was the fact that the blue team actually thought they completed the puzzle at one point, before realizing they were missing a piece.
Which is why Dana punched the damn thing…
Now time for my NVP (Nooners Valuable Player) Award for the first episode…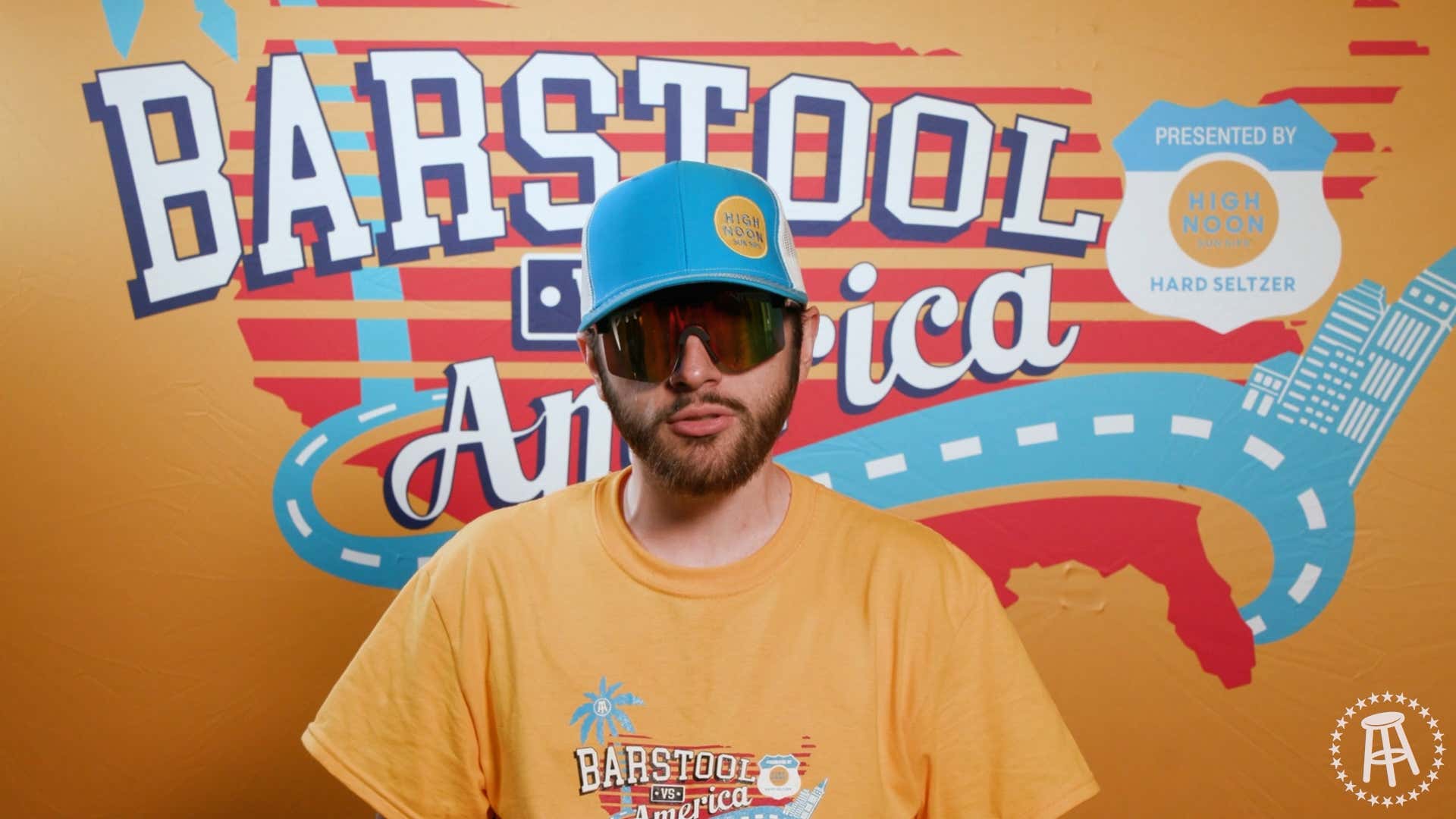 EPISODE 1 NVP: Spider
He went for it right out of the gates.
Spider went after me. He went after his teammates. He went after his opponents. He went after the production crew. He had only one speed and gear all episode, and that holds true for the whole series.
Tonight's episode and challenges are awesome, see you again at 7|6c!