Who is NASCAR's Road Course Warrior?
First off... Spider interviewed Bubba Wallace earlier this week after that rain-delay win at Talladega that has some people furious... The full video is attached above.
Secondly, as the NASCAR playoffs continue to wind down, Spider and I are trying to give gamblers something to look at going into the race each weekend with a weekly NASCAR Feature Matchup.
Two weeks ago, we pit Chase Elliot versus Kevin Harvick in a head-to-head matchup since they almost came to blows after Bristol's Night Race… Spider won with Chase, who finished 2nd in Vegas.
And last week's matchup was Denny Hamlin versus Brad Keselowski to determine "The Master of Superspeedway Racing"… I won with Keselowski, who finished 2nd at Talladega.
This week's feature matchup for The Bank of America Roval 400 from Charlotte Motor Speedway Road Course features two of NASCAR's biggest names - Chase Elliott (again) versus Kyle Larson.
We are leaning into these guys as a result of each driver's road course dominance in 2021, their status as teammates, and the fact that each is in the "danger zone" of the playoff cut line. 
Looking at the current odds on the Barstool Sportsbook, these two favorites are both expected to vie for the win on Sunday and are arguably the two most popular drivers in NASCAR currently, so the matchup is a no brainer.
You can find the odds under the "Head to Head" tab for Sunday's race…
There is no free sweatshirt… No opt-in… No odds boost… Just 2 buddies each picking a side and inviting you to do the same.
I have Larson because Spider is contractually obligated to roll with Hooters…
The Bank of America Roval 400 from Charlotte Motor Speedway Road Course starts at 2 PM EST on Sunday and can be seen on NBC.
Take a lap.
-Large
---
Speaking of Hooters, today I will be at the Hooters of West End down in Dallas watching CFB with a handful of idiots from here…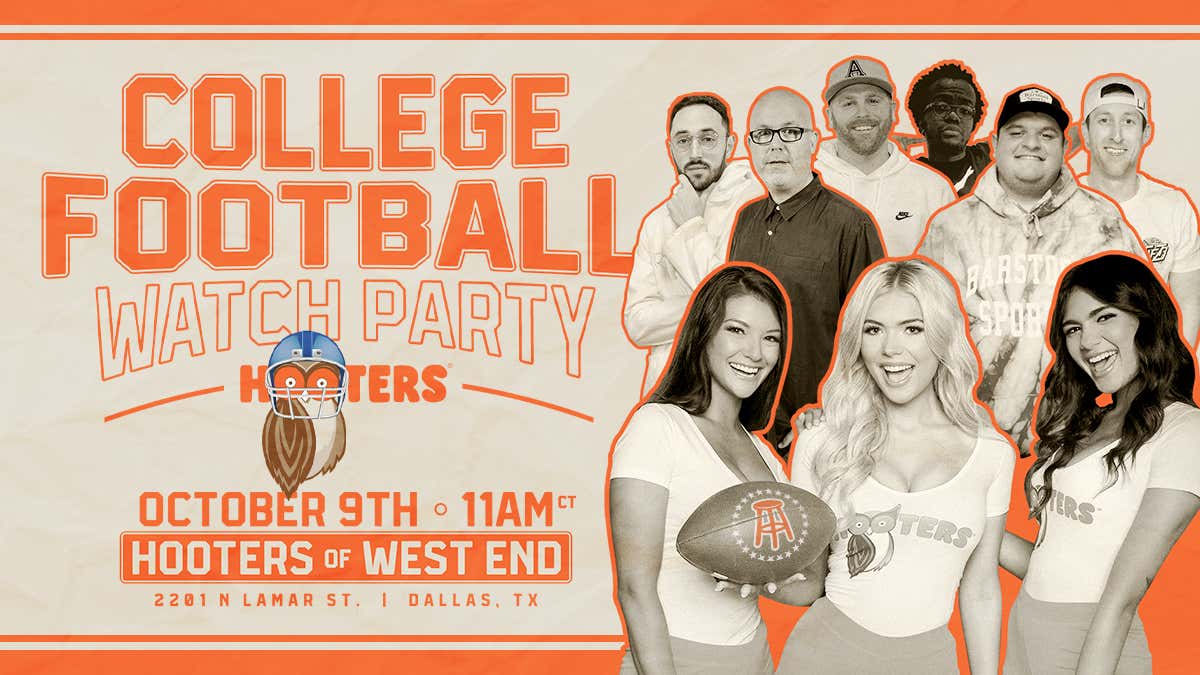 If you're nearby, then stop-by… First round is on me.
TAR
-L