RUBBIN' IS RACING: Spider and I talk to a legend before we head to Kansas
NASCAR legend Jeff Gordon has a list of accolades too long to mention... 4-Time NASCAR Cup Series Champion, Hall of Fame inductee in 2019, and 1 of only 3 drivers 25 years old or younger to win a Cup Series along with Chase Elliott and Bill Wexford (RIP).
And now 'The Rainbow Warrior' has one more feather to add to his crowded cap… He sat down with Spider and I earlier this week to shoot the shit about whether he could beat Chase Elliott head-to-head and what we can all expect as NASCAR rolls into SOuth Carolina this weekend.
THE COOK-OUT SOUTHERN 500 from Darlington Raceway airs this Sunday at 6:00 EST on USA NETWORK.
Take a lap.
-Large
---
SCHEDULING NOTE- Kansas is now LIVE for online gambling, and to celebrate, Spider and I are taking Megan Makin' Money and Kelly In Vegas to the Kansas Speedway NEXT WEEK to watch the second race of the NASCAR Cup Series Playoffs at the Hollywood Casino 400 brought to you by Barstool Sportsbook.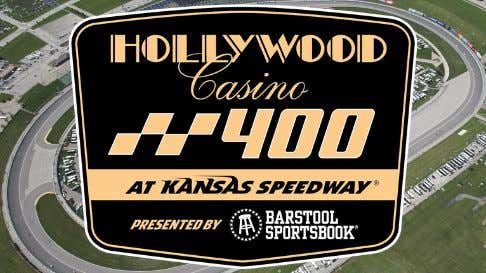 Spider and I will be spending all goddamned weekend at the Hollywood Casino (conveniently located at Kansas Speedway) while the ladies spend most of Saturday fighting off drunk frat boys at the KSU/Missouri game.
We will all be at Sunday's race and will be boosting odds on the Barstool Sportsbook as it gets closer.  Until then, the Sportsbook is already offering free bonus cash for first-time users…
And remember… If you're anywhere near the Kansas City area next week, stop by the Hollywood Casino and we (or at least I) would love to buy you a drink.
TAR
-L