DeAndre Baker's Lawyer Says He Is Going To Sue Quinton Dunbar's Lawyer For A Tweet That Slandered Baker
NJ.com- Giants cornerback DeAndre Baker's armed robbery case in Florida has taken a wild turn. One of Baker's two lawyers, Patrick G. Patel, told NJ Advance Media on Thursday that he will sue Michael Grieco, the lawyer for Seahawks cornerback Quinton Dunbar, who allegedly participated in last week's armed robbery with Baker.

Patel plans to go after Grieco for "tens of millions of dollars" in a libel/slander suit, he said. Patel said a tweet Grieco posted Wednesday slanders Baker, because it infers he participated in illegal gambling — on a day prior to the alleged armed robbery.

Patel said Grieco "slandered [Baker's] reputation in the public by inferring that was him in the video," from which the above image of two men was captured.
Is Mike Grieco out of his fucking mind with those tweets? Going at DeAndre Baker now that he has the C.R.E.A.M. team representing him is straight up loco. How did Grieco pass the Bar without learning how to read? Everyone knows DeAndre Baker was playing Madden when that robbery went down. It's an ironclad defense with its own catchphrase and hashtag: #IfHeWasInTheGameYouMustKeepHimOutOfJail. 
It doesn't matter who won/lost thousands of dollars before that fateful day or what actually happened in that stickup. It's what you can prove. Or at least that's what Alonzo Harris taught me in Training Day. And so far it seems like Baker's team seems pretty fucking confident that they can prove their client didn't do shit outside of beat some ass in Madden. Would it be nice if Dunbar's lawyer wasn't trying to plant any seeds of doubt in that story while trying to prove his client was innocent? It's been a while since I formally practiced law, but I am going to guess the answer is yes. 
However, the one thing that is clear beyond reasonable doubt is when you have lawyers from Florida and New Jersey battling in the news about famous clients, you will be entertained, as I was by this quote from Baker's lawyer.
"Come on up to Jersey, Grieco," Patel said. "We invite you up."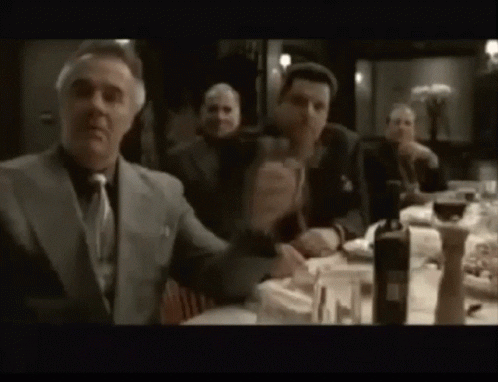 Now yous can't leave! 
I originally was on board with the movement of Baker, Dunbar, Not guilty. But to be honest, I don't care what happens to Dunbar as long as his lawyer doesn't fuck up whatever defense case the C.R.E.A.M. team is building for Baker. #FreeBaker