Finding The Next Celtic Through YouTube Highlights: Tyler Bey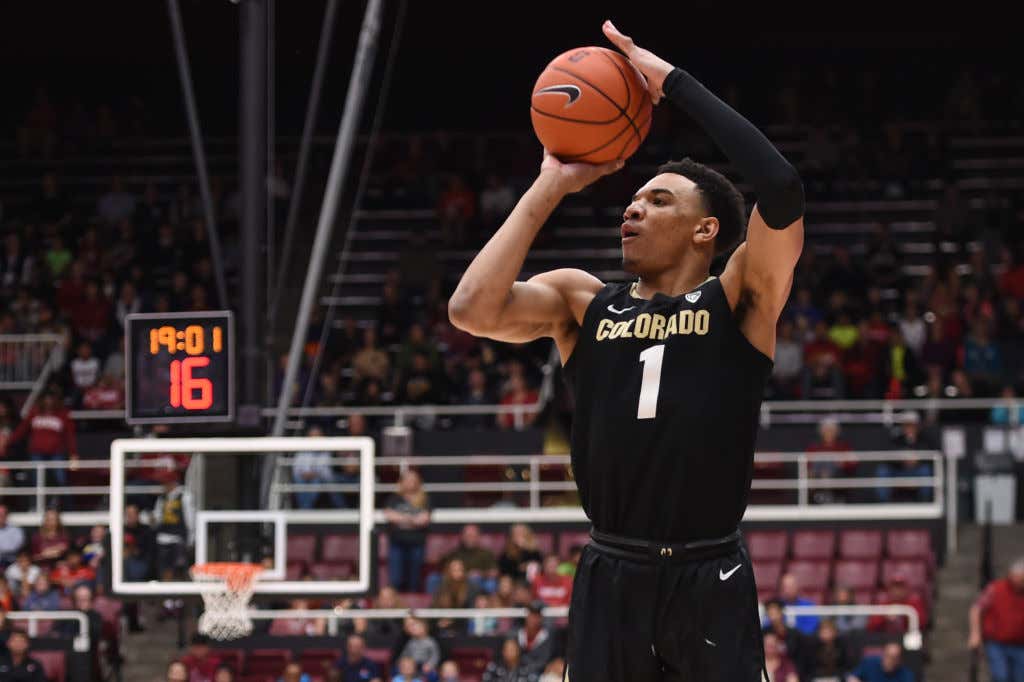 Alright it's time for our next draft prospect in our continuing effort to find the next Celtic through nothing but YouTube highlights. So far we've done
Isaac Okoro (Forward)
Kofi Cockburn (Center)
So who do we have today?
Tyler Bey come on down! No idea who that is? Me neither! A quick mock draft search tells me he's slated to go in the late first round range so that fits our exercise in terms of looking at players that might be available by the time the Celts pick so let's dive in.
Name: Tyler Bey
Position:  Forward
Height / Weight: 6-7 218lbs
Stats: 13.8/9.0/1.5 on 53/41% shooting
Alright so here's my first question. Again, remember I ask this a someone that watched zero Colorado basketball and is basing this solely on these videos. He's listed as a 6'7 SF but almost every one of those clips had him in the post. I don't exactly love that if we're talking about him being a potential 3+D wing. I really don't need another 6'7 or 6'8 PF on this team, we have a fuck ton of those already on this roster. If he's going to be a wing at the next level, I did NOT see enough of an outside shot to make me feel great about that. He took only 1 3PA a game this past season which isn't all that great either. 
But here's why he's intriguing. He did win the 2019-20 Pac 12 DPOY award 
and we just saw someone like Matisse Thybulle be able to make an impact right away on that end of the floor while being a low pick without a jumper. I'm not saying they are the same player, but I will admit I have a soft spot for 6-7 elite wing defenders. I am also interested in his 9.0 rebounds a game because that tells me he knows how to use his athleticism. We all saw what a difference the improved rebounding of both Tatum and Jaylen made this year right? This team needs all the rebounding help they can get so if you can tell me that his athleticism will translate at the next level well I'm listening. 
Based on those highlights I have no idea what his offensive game might look like at the next level because everything was basically dunks. Chances are that changes in the NBA. I didn't see anything there that really stood out in terms of his playmaking either so I'm ready to say Bey would be a player that could make an impact right away on the defensive end, but that's about it. Everything else is super raw that could go one way or the other. Put him in the right system with the right coaches and maybe he develops into a serviceable offensive player.
If he were to fall to the Celts at like their 26th pick, why not take the gamble? Like I said with Okoro, it's not like this team is loaded with wing depth past next season, so if you could find an end of the first round elite defender with limited offense, well I think I can see Danny Ainge's boner from here. To me Bey seems like someone that I would gladly take if he was available in the later rounds, but certainly wouldn't want to reach to take. Everyone knows you get on the floor in Brad's system by defending first and adding this type of talent to a roster that is already a top 5 defense doesn't exactly suck
Conclusion: IN on Bey but only if he falls to them with their later first round picks.