Lori Loughlin's Daughter In August: "I Don't Care About School," I'm Going To USC For "Gameday" And "Partying"
As I'm sure you know, it's been a hell of a day for Aunt Becky:
SOURCE-As for Loughlin, she and her husband — Mossimo Giannulli, the founder of Mossimo clothing — allegedly paid $500,000 to have their 2 daughters designated as recruits for the crew team at USC … despite the fact they did not actually participate in crew. However, the feds say Mossimo sent action photos of their daughters on rowing machines.
Francis and Reags both blogged it to learn a bit more about the entire scandal.
In total, Aunt Becky (all time smoke in my opinion) paid 500k for admission into USC for her two daughters. Half of that payment turns out to be for a girl who does not seem to be that big of a fan of school: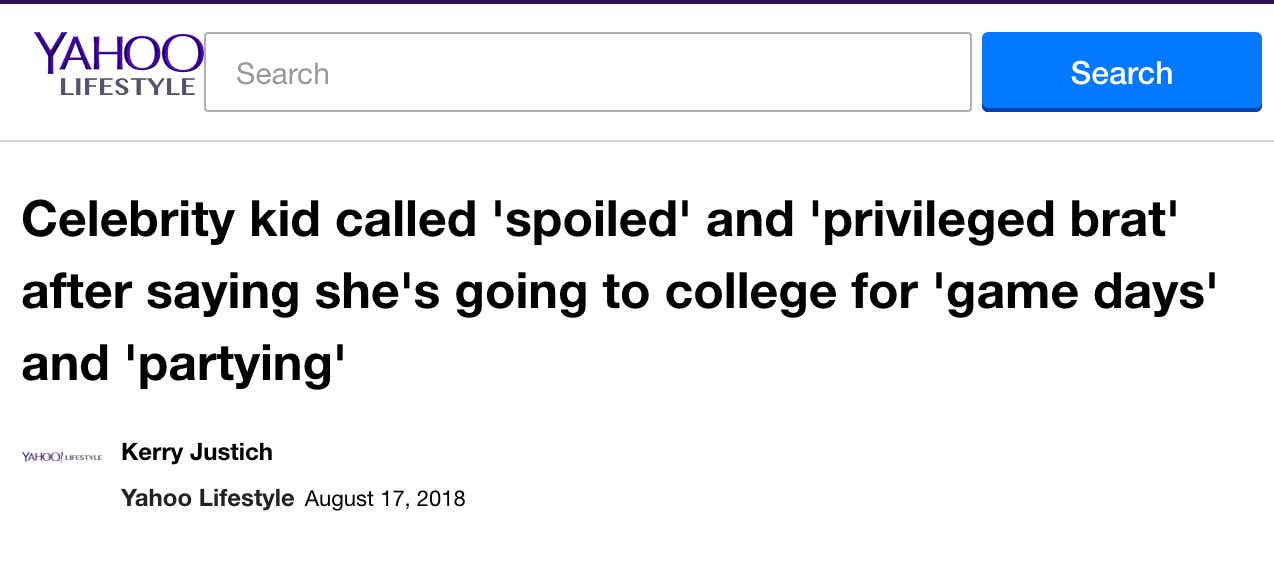 SOURCE-"I don't know how much of school I'm gonna attend," she shared with her nearly 2 million subscribers, after explaining her extensive work schedule. "But I'm gonna go in and talk to my deans and everyone, and hope that I can try and balance it all. But I do want the experience of like game days, partying…I don't really care about school, as you guys all know."
At least she's being honest? She has 1.9 million subscribers on YouTube and 1.3 million on Instagram. Think this girl cares about analyzing Kantian ethics in Philosophy 101? Nope.
Who would've thought that Olivia Jade would be the first college athlete to openly be paid on Instagram?
And all this has resulted in her mom on the run!
Free Aunt Becky!