Hey, Elton Brand. Are You Going To Let Noted Tamperer Magic Johnson Come Anywhere Near Ben Simmons? "No."
"I SAID NO"
EB has only been on the job for a few months now but he's already a certified killer. First there was the trade for Jimmy Butler. Then the trade for Tobias Harris. Then he tricked the Magic into taking Markelle Fultz off the Sixers' hands. And as if dunking on one Magic wasn't enough, Elton Brand went on 97.5 the Fanatic today to dunk on Magic Johnson after the word got out yesterday that Ben Simmons wanted to talk with him about some "big guard secrets". Aka blatant tampering session. So is Elton Brand just going to sit back and allow Magic Johnson and the Lakers to tamper with one of his best players?
NO.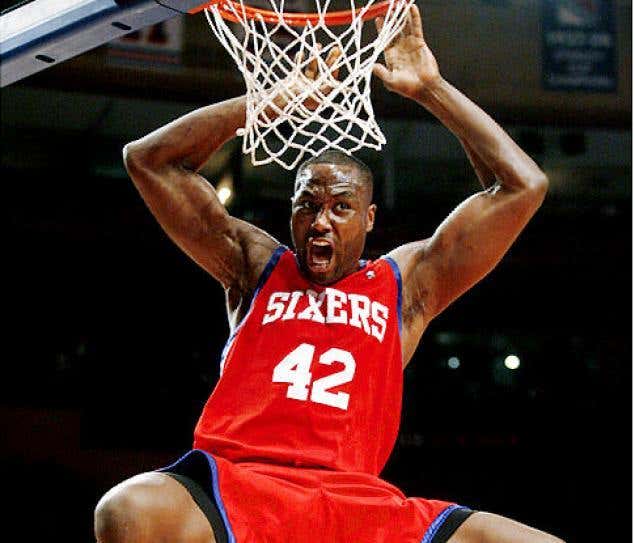 What's funny is that Elton already shot down that meeting a month ago, but Magic still decided to bring it up yesterday. Does the timing on that not seem pretty suspect to the rest of you? After the Lakers failed to make a trade for Anthony Davis before the deadline? As the Lakers are in free fall mode? Sitting outside of the playoff picture with the entire organization in shambles over the trade rumors? All of a sudden Magic Johnson wants to bring up a potential meeting with Ben Simmons that was already shot down a month ago?
Hmmmmmmmmmmmmmmmmmmmm.
That mother fucker is a serial tamperer and he needs to be stopped. Luckily we live in a world that has Elton Brand in it to put an end to all this Tom Foolery. Like I said above, EB is a killer. While the league may fear LeBron and Magic Johnson and continue to allow them to do whatever they want, Elton Brand doesn't give a single fuck about those guys. He's here to bring a championship to the city of Philadelphia, and he knows that Ben Simmons doesn't need to swap secrets with Magic Johnson for that to happen. Now cue the damn music.