GGG-Canelo I Ends In a DRAW
A fight that was unfortunately overshadowed by the McGregor-Mayweather fight a few weeks ago ABSOLUTELY delivered tonight and was the boxing match of the year. I had the fight 115-113 in favor of Gennady, but obviously it was a very close fight. How one of the judges scored it 118-110 for Canelo is beyond me. What that ridiculous score did was give us what we all want…a rematch. Canelo-GGG NEEDS to happen now.
This was not exactly the fight we expected. Or at least the fight that I expected. Gennady wants to stalk around the ring and Canelo usually wants to stand and counter. GGG was clearly a little bit weary of Canelo's counter punching power early, but then realized that his head is made out of brick and that Canelo can't hurt him. GGG just ate punches all night long and kept coming. It was like a combination of Homer Simpson boxing…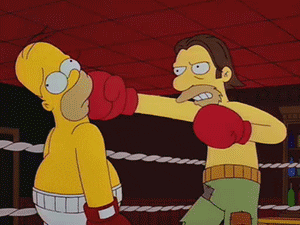 …and the silver dude from Terminator II.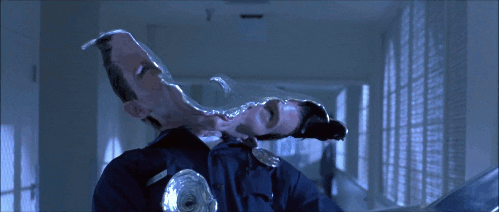 Smoked with a right hook that would have put Amir Khan in a coma? No sweat, I'll see you on the ropes, hombre. GGG might just be unbreakable. Not sure what else Canelo could've done. He never really took one of GGG's famous knockout punches and definitely "boxed well", but I think in the rematch he has to be ready to fight instead of box.
Canelo wasn't going to lose his belts on Mexican Independence Day (which is apparently not Cinco De Mayo) and now both guys get another big paycheck in about year and we all get another show. Win, win, win, Draw.