There's An 86-yard Hole On The Euro Tour This Week And Everybody's Acing It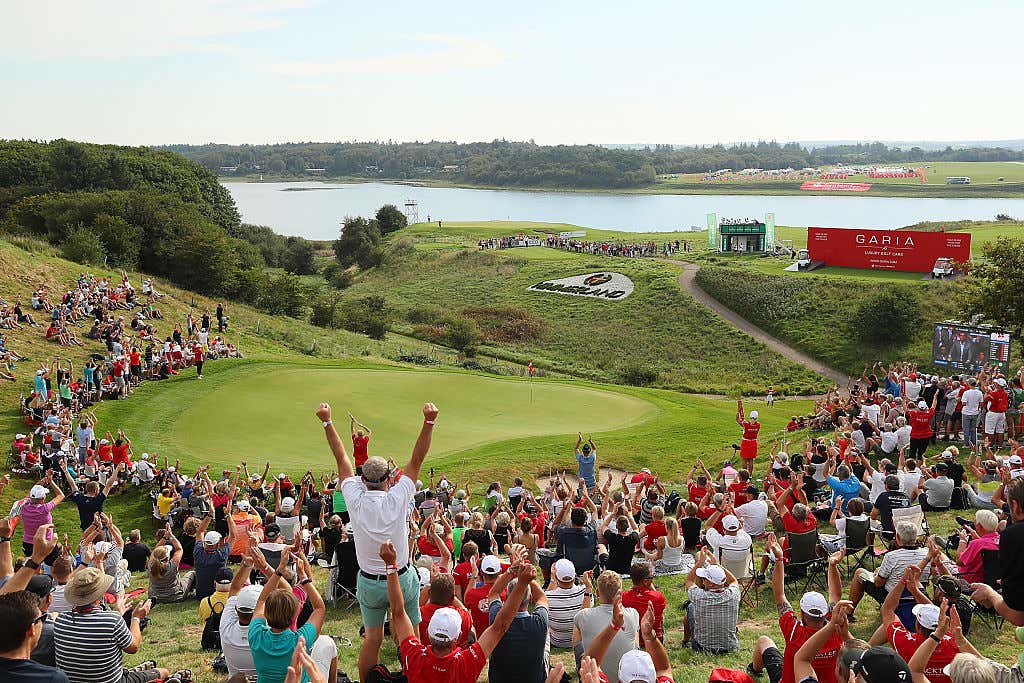 So the Euro Tour tossed in an 86-yarder in this week. Interesting. The Euro Tour is European so of course they do some weird, Euro ass shit. Is an 86-yarder too weird? Too bold? Not a mathematician but that's about 3.5x shorter than the par-3 8th hole at Oakmont last year.
So far the scoring average is around 2.5. With multiple aces.
I like it. So what if it's short? It's like shooting from the foul line in HORSE; obviously it's easy, but the nerves kick in when you realize you don't wanna be the guy that fucks up the easy shot. The players are walking to the 16th tee knowing they NEED a 2 — that's rare and cool to see once a year, in my opinion.
Short par 3s are and always have been some of the most iconic holes in the game.
Pebble's 7th (106 yards).