This Tinder Chick Is Sick Of Dudes Trying To Get Nudes So She's Offering A Fair Compromise
You know what? Fair point by Natasha. Getting nudes is great, the sensation of opening Snapchat when you're going back and forth with a girl and see that red arrow hit is probably the most pure anticipation joy you can have as an adult, the equivalent of a kid at Christmas. But if you're gonna hang out with a chick in person theoretically, you gotta keep it classy. No hitting up for nudes, treat her like a lady riiiiight up until you've both had a couple margaritas and everyone's properly lubricated for the live showing. If the girl you're talking to lives far away, all nudes-based bets are off, get em when you can. But if you've got a chance at seeing the real thing in person, keep it classy or be ready for the wrath of this West Virginia chick throwing a burning couch at your head.
And hey it's another edition of the internet's most read and beloved Tinder roundup. I'm not sure there's a ton of a point posting this on a day where everyone's en route to their Memorial Day weekend destinations but hey you guys sent the screenshots, let's get after it. Feel free to reward my futile blog efforts by following me on Twitter and Instagram and DMing me in your screenshots. And without further adieu, the blog:
Nooooooo come on that can't be real, stop (via CC)
Cool so cum in 30 seconds then kick her in the vag, got it (via SF)
Say what you will but that chick must give a hell of a pole performance (via B)
But seriously gonna need an Instagram here and gonna need it ASAP, those at 18 should not be legal (via DK)
We haven't had a weekly reminder you'd hook up with a trans girl in a while and it is back FULL SPEED (via JB)
One thing I've learned with this blog: Weirdly spelled normal names infuriate me (via GB)
I for one am shocked by this pairing (via LB)
Cheerleaders with weird names don't get invited to Bumble I guess (via CVA)
..See now Ashley gets it (via CB)
I genuinely have no clue what this is (via DH)
Have I got the guy for you:
(via NP)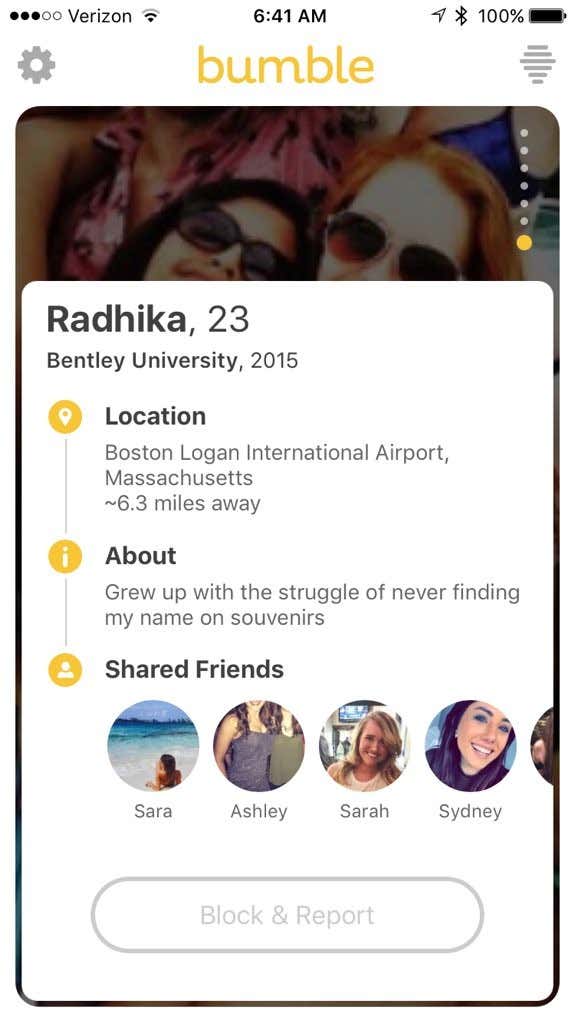 (via NK)
Both girls are pretty but if she's not the one with the tits you should be able to sue (via RZ)
And onto the hot and NSFWish ones…
There will be no Day of Absence in the #SpagsPromise game (via POD)
Weird backdrop but the body makes up for it (via ECS)
Maybe a catfish but definitely a fine #SpagsPromise (via JL)
Pros: Jugs Cons: Compares herself to reviled terrorists. Verdict: Break even (via AC)
Asian #SpagsPromise with bonus joke racist name spelling, she's a keeper (via DD)
Kinda in on FreckleTits tbh (via MS)
Top to bottom one of the finest #SpagsPromises I've had the pleasure of bringing you guys (via JG)
Is it a law that tanning salon girls have to be 10s? (via A)
Pierced #SpagsPromises have really grown on me in the years doing this blog (via C)
Rocking them Sandy Cheeks like the squirrel on Spongebob (via DM)
Squint your eyes for the officially approved social media follow of the week (via MWG)
Illiterate Florida #SpagsPromises count too, just like their votes (via T)
Big tits and big brains is a winning combination so her Instagram name is very appropriate (via BS)
A threesome with a stripper and her dude sounds like a very stable situation to be a part of, great idea (via KB)
Kind of an Alexandra Daddario proportion on this #SpagsPromise and I am IN(via TA)
That is A+ side boob, makes you wanna go Billy Madison and go back to 4th grade (via BL)
Bless the soul of the man trying to avoid HR violations with this intern (via G)
And there we have it, another week in the books. Follow me on Twitter and Instagram to DM in screenshots, have an awesome Memorial Day Weekend, and happy swiping!