In Case You Missed It: Oct 31 - Nov 3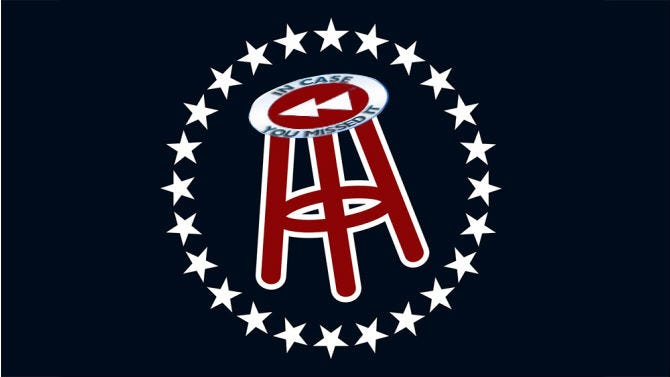 On any given day, there could beat least 75 new posts up on this goddamn website. Now granted, there are always some re-blogs and at least 20 wake ups/GTA's/Smokeshow posts, but there's still a shit ton that goes on every day. Between all those posts and listening to all the podcasts and trying to actually do a little bit of real work throughout your week, it's easy to see how you would miss some things here and there. Even if you've signed up for the BARSTOOL SPORTS RANDOM THOUGHTS NEWSLETTER (sign up here), there are still some posts that just fall through the cracks. So that's where In Case You Missed It comes in. A quick week in review on Friday afternoons highlighting the major stories from Monday-Friday for those of you who aren't able to sit there and read every single post (or just wait for the second something is posted so you can be the first to comment about how shitty the blogger is).
Friday November 4: That is today.
Bonus: 
– Larry The Basic Betch's Week 9 Gambling Picks. Omg I literally can't even.
– I'd highly suggest signing up for the Random Thoughts Newsletter today if you haven't already. Milmore's short for this week alone is worth the price of KMarko flooding your inbox.
Smokeshow of the Week: Alana & Paige from Drexel. TWINSSSSSSSS