Introducing And Handicapping The Rough N' Rowdy 22 Ring Girl Field For August 18th
Rough N' Rowdy is BACK next Friday August 18th at 8 PM ET in Wheeling, West Virginia. RnR22 will have 20 brawls plus 5 round main events for the first time ever. We've got a 4'6'' vs 4'8'' title fight, a Lights Out vs Make It Happen rematch, the Black Italian Stallion Super Heavyweight title fight, the return of the Abel Brothers, and much more. And it'll also be the first time ever you can watch the PPV on YouTube. Learn more about that at BuyRnR.com. And perhaps most importantly.... the return of the ring girl competition. 
We have quite a field this year. There's only a handful of returnees and then it's a class of all new girls. You can text your vote for a winner until the end of PPV and then after final bell, crowd noise will decide places 1-5 + best costume + best dance move decided by Large + Jersey Jerry + Frank The Tank. What a trio.
You can buy the PPV HERE and this year you will vote for your favorite ring girl by texting the number next to them to 90448. Let's get into it. 
TEXT RGIRL3 TO 90448 TO VOTE FOR 
Madi
A ring girl legend. She made her return to RnR 21 after a long hiatus and didn't miss a beat. She'll be back as a serious contender for the crown as always. 
TEXT RGIRL1 TO 90448 TO VOTE FOR 
Baby Machete
When I think of ring girls, this is what I think of. The hat, the truck, the tattoos. It's the perfect ring girl trio. And a great name to boot. Also she's the niece of women's champion CHERRY BOMB and is also fighting at RNR22.
TEXT RGIRL2 TO 90448 TO VOTE FOR 
Alee 
A winner of most popular bunny on Playboy will now try to win a Rough N' Rowdy Ring Girl crown. No girl has ever won both. (This might not be true). 
TEXT RGIRL4 TO 90448 TO VOTE FOR 
Daisy 
She says she has no modeling or contests experience. This is her first Rough N' Rowdy. A true wild card who we could expect almost anything from. 
TEXT RGIRL5 TO 90448 TO VOTE FOR 
Abby 
Another ring girl newbie. She can use a more creative name but I guess that may come with experience. She's a Wheeling local so could have the crowd on her side. 
TEXT RGIRL6 TO 90448 TO VOTE FOR 
U.F.O. 
Now this is the exact kind of name I'm looking for. Expecting big things from her costume lineup. 
TEXT RGIRL7 TO 90448 TO VOTE FOR 
Sarah 
My god those tattoos. Absolutely legendary. This is a ring girl queen if I've ever seen one. I might add her to the top of the favorites list. She hasn't been in a contest since RNR3 with Bill Burr on the call. STRONG contender and still very scary, respectfully. 
TEXT RGIRL8 TO 90448 TO VOTE FOR 
Tiny Texie 
A ring girl legend. It's not a Rough N' Rowdy without Tiny Texie holding up those cards between rounds. She'll be back with her fiancé Ana Graves and BFF Chanel, probably the Mirror Man too. She is the epitome of chaos and a #1 contender for sure. 
TEXT RGIRL9 TO 90448 TO VOTE FOR 
Cheyenne Star Cooper 
Superstar name there. A new face to RnR but she does have Tough Man Contest experience which could come in handy. 
TEXT RGIRL10 TO 90448 TO VOTE FOR 
Missy Anne 
Yes. I like her chances. 
TEXT RGIRL11 TO 90448 TO VOTE FOR 
Allycat 
For bikini contest experience, she wrote "at home in the bedroom." And for modeling experience, she wrote "posing in front of the mirror." So we are dealing with a true amateur here. 
TEXT RGIRL12 TO 90448 TO VOTE FOR 
Ana Graves 
A familiar RnR face and fiancé of Tiny Texie. She is always in the mix for contention and possibly getting speared by a teddy bear.
TEXT RGIRL13 TO 90448 TO VOTE FOR 
Tiffany
A new set of …. um…. eyes will enter the field here with Tiffany. I think we could see a very strong rookie campaign from her. 
TEXT RGIRL14 TO 90448 TO VOTE FOR 
K Rose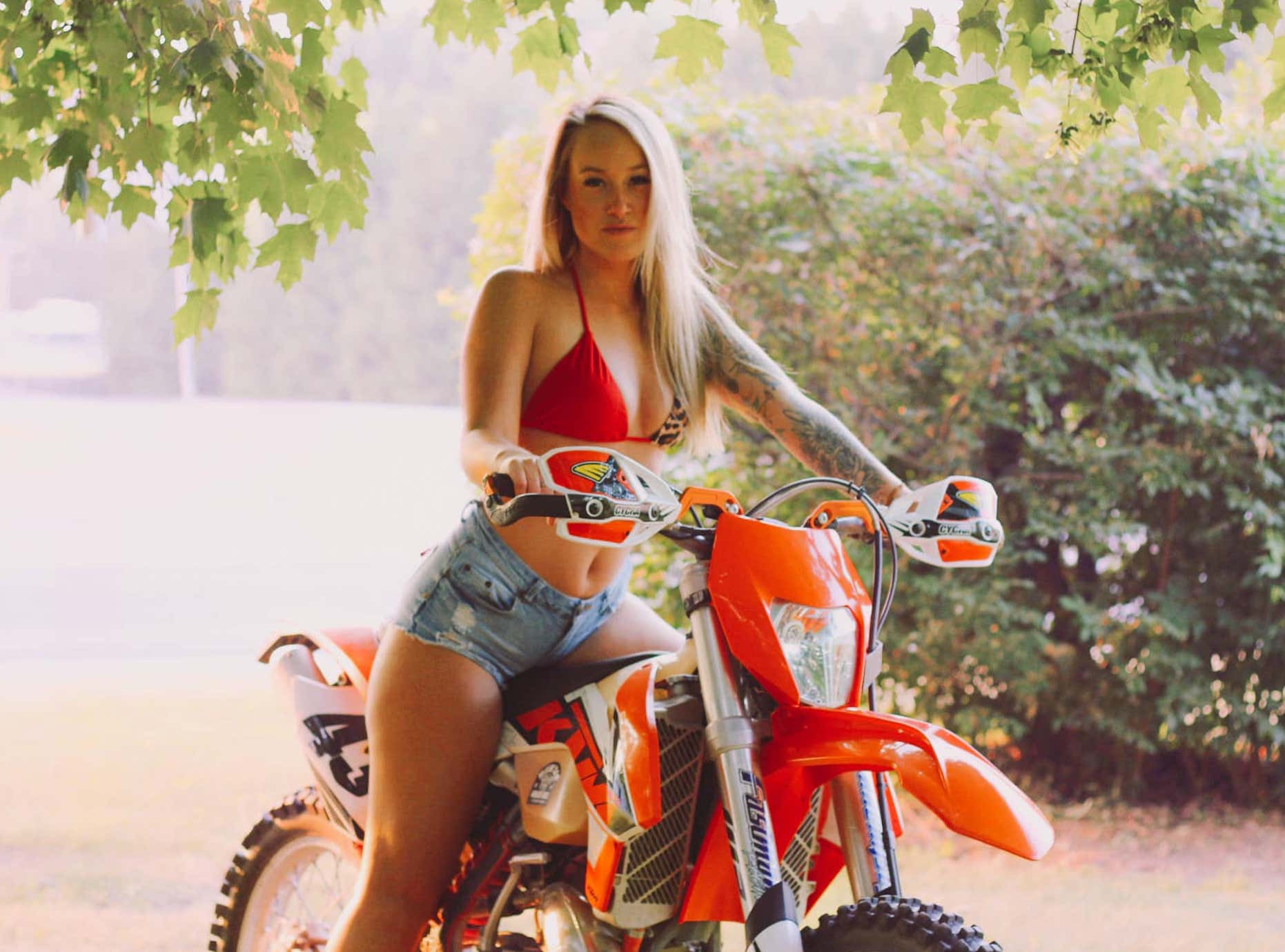 If she rides up to the ring on this, the arena may explode. 
TEXT RGIRL15 TO 90448 TO VOTE FOR 
Dessert
Another returnee. Dessert is a great name and she's always highly entertaining plus is a former Ring Girl champion from RNR17.
TEXT RGIRL16 TO 90448 TO VOTE FOR 
Kali
Contender to say the least. She made history as the 1st ever pregnant ring girl (that we knew about) and is back for more. 
TEXT RGIRL17 TO 90448 TO VOTE FOR 
DoitChanel
She says she's Miss Playboy Sweden November 2023. Either she just made a typo or she is from the future. 
TEXT RGIRL18 TO 90448 TO VOTE FOR 
Laura Loveland
A fascinating outfit. Sleeper pick for best costume and maybe even best dance move too. 
TEXT RGIRL19 TO 90448 TO VOTE FOR 
Siena
A girl from Maryland making her way down to Wheeling, West Virginia for her 1st ever RNR… Will they boo the northerner? Only way to find out is watching live on Friday August 18th at 8 pm ET
Who's your favorite ring girl? Vote for her by texting her number to 90448 until the end of the RNR22 PPV and buy RnR HERE. 
Don't forget you can also stream it on the RNR YouTube for the 1st time ever… BuyRNR.com