The Raiders Just Cut Their FOURTH 1st Round Draft Pick Made Since 2019, Which May Be The Most Impressive Feat In The NFL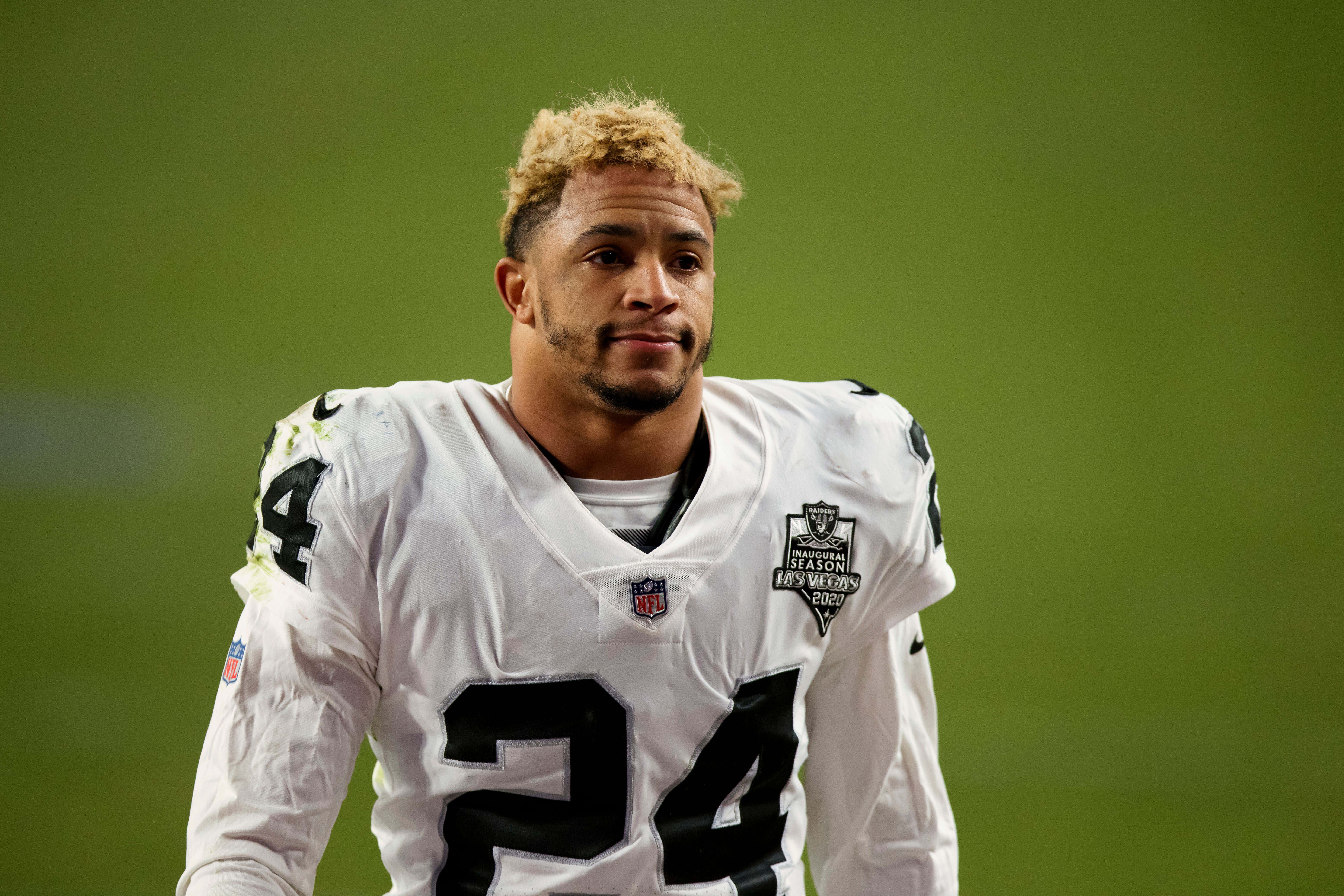 Justin Edmonds. Shutterstock Images.
Live look at Mike Mayock getting a notification in the NFL Network studios that another one of his first round picks has been released:
What in the name of Dve Gttleman is going on here? Actually I don't think I can even reference He Who Shall Not Be Named because at least that dickhead didn't whiff on FOUR first rounders in a row. Kadarius Toney ended up being a disaster for Big Blue but Saquon is a beast now that he's healthy, Daniel Jones has football nerds beating their dicks to his EPA + CPOE during the Giants 6-2 start, and Andrew Thomas is slowly turning into the best left tackle in football. All that being said, fuck Dve Gttleman for forever and a day.
Back to the Rrrrrrraiders. It's one thing to miss on a draft pick and decline their fifth year option. That happens all the damn time. Shit also happens in the NFL that leads to a first round pick getting cut despite us hearing a million times that a good player on his rookie deal is gold during the Salary Cap Era. 
But cutting four straight first rounders before their rookie deal is up is honestly so bad, it's impressive. I'm not going to give the Raiders any leeway either for the circumstances around any of these guys getting axed considering Leatherwood was viewed as a reach on draft night despite having a Hall of Fame football name, Abram couldn't even use the magic from wearing Charles Woodson's number that somehow isn't retired to turn himself into a good safety, and Damon Arnette got cut after doing this.
I don't think we need to discuss why Henry Ruggs is no longer wearing silver and black.
The one spinzone in all this is that the Raiders won't be cutting their 2022 draft pick. That may be because they didn't have one, but it counts for something!
Al Davis is doing somersaults somewhere in football heaven right now because I can't help but feel like having a couple good or even average first round picks from the last few seasons would've prevented this from happening.
P.S. I laughed