Chiclets Cup Las Vegas Preview
The time has come .. YES it's really happening! The Chiclets Crew is taking on the city that has never been conquered but this might be Sin City's hardest test.  The inception of the idea happened in a low-lit corner of a hotel room during the Detroit trip where the boys had a few Pink Whitney's and someone murmured "this tourney would be great in Vegas?" A few eyebrows raised and a joke was said about the craps tables etc. But Mikey had a look in his eye that he knew the only way to top Detroit was to be bigger with more lights and more attention.  When the announcement came the Vegas trip was on …. screams were heard in men's league's locker rooms all across the country and group texts were set up with the "We going?" fired out. There was also a lonely scream in Northern Sweden that made a grown man fall to his knees and grab the dice and start rolling!! The big one is happening!!
When: February 3rd and 4th 2022
Well, let's see… Hey Mikey can we do it on a big weekend in Las Vegas? 
Smaller events happening in town: World Championship boxing, NFL Pro Bowl, and oh the NHL All-Star weekend as a topper…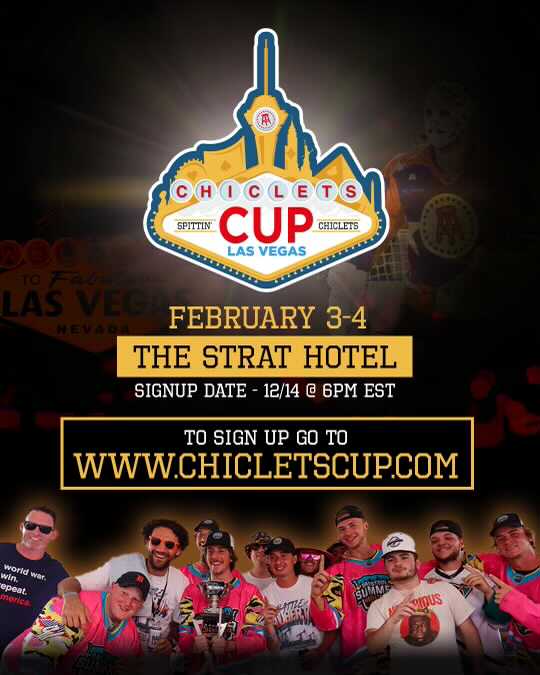 Where: The Strat, aka the needle, aka Top of the Strip 
My list of favorite places to be throughout the week:
-The craps table next to the stick man
-The end of the bench on the Big Deal Selects
-Sportsbook looking at lines
-Listening to Biz hold court at the Sports Bar
The Divisions: 
Divisions for all levels from A to D, we even had current NHLers in Detroit, who will show up in Vegas?
The Schedule:  
Thursday is packed with games from 10 am to 7 pm.
Friday is the wrap-up of the round-robin and then the playoffs from 10 am to 4 pm.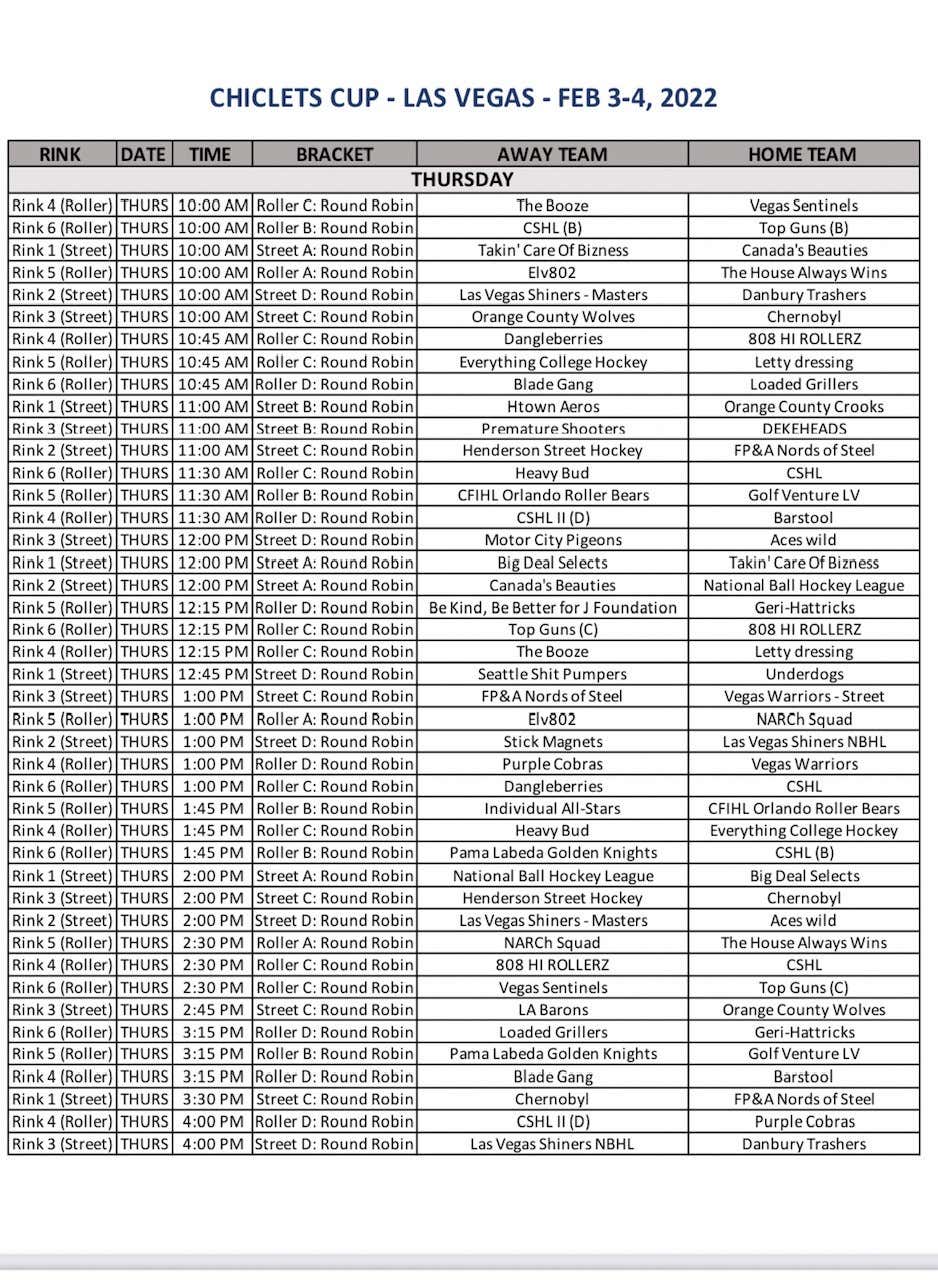 The Prizes: Huge trophy and enough Pink Whitney to get your team buckled.
Good luck to all the players and teams this week.  I'll have my eye on the Barstool Roller team as well as playing for the Big Deal Selects!!!
Twitter: mattmurley19
Instagram: murls_ebr