Handicapping Tonight's Loaded RnR 15 Ring Girl Field
Rough N' Rowdy is BACK. 
TONIGHT, RnR 15: Capital Punishment comes to Charleston, West Virginia. And this is sure to be one of the most entertaining Rough N' Rowdys in recent memory. Bobby Laing against Pacman Jones is a Rough N' Rowdy legend against a former NFL player, and I have no idea what to expect. Plus we have Chef Donny against some TikTok muscles chef, and it's always fun having a Barstool headliner to root for. Dave, Dan, and Robbie always make for great commentary. Rone and Caleb. Frank the Tank is involved. The show will have everything, plus ......... ring girls. 
One of America's great national pastimes is the RnR ring girl competition. We have over 20 competitors and the winning ring girl will walk away with thousands. Things will work a little differently this time. There's no online vote. Throughout the night, the top 10 competitors will be decided by a very scientific formula I can't share with the public. Then at the end of the night, the winner will be decided as Frank the Tank holds a decibel meter and crowd cheers for all 10. 
As per tradition, I will introduce the full field of ring girls and give my breakdown of the contenders. To see all these girls in action, you can pre-order the PPV here. 
Sara Staley
A woman who needs no introduction. The Ring Girl Queen will return to defend her crown. She won again last time, and she has to be considered the favorite to repeat on her home turf. She's a lot like Tom Brady. She might not win every time, but she's going to win a lot of them. And you're never going to feel bad after placing a bet on them. 
Danielle 
Another OG ring girl. Another West Virginia native. Another contender for the crown. She came close last time but fell short to Sara. Is this her chance to break through and win it all? She's got a lot going for her. I like her chances. 
Devann
Back for her fourth straight RnR. She has won before, but some of her competitors accused of her cheating and buying votes. Was it pure jealousy or do their claims have merit? This is just good ole-fashioned crowd noise, so it's a good opportunity for Devann to get out there and shut up the haters. 
Maazari
You may remember Maazari as the pregnant ring girl at the last RnR. Well, it looks like she popped that baby out and lost all the baby weight. How will she perform in her first competition as a new mom? Will she bring the baby out in an effort to win the crowd over and play the "new mom" card? Only time will tell. 
Lex
The cowboy hat and American flag bikini is never a bad play for the West Virginia crowd. 
CherryBomb
Hotwheelz
I put CherryBomb and HotWheelz together because they're not only facing off in the ring girl competition, but they're also facing off in the ring. Yup, that's right. We've got ourselves a ring girl fight. Both are undefeated in the ring. This fight was supposed to happen already, but HotWheelz had an injury. Nothing is slowing them down this time. I wonder if they'd rather win the fight or the ring girl contest? And how much crossover is there in the training for both competitions? 
Courtney Laree
A Charlestown native. That has to give her a leg up. I will say one confusing thing is that under "relevant modeling experience" she just said "nonprofit marketing." 
Tay
Yet another Charlestown native. Can't remember the last time we've had so many hometown heroes in one competition. Could have a war breakout in the city over this. 
Isabella Grace
A rookie in the ring to my knowledge. Always good to get a new face involved and see what they're going to bring to the table. 
Dessert
Dessert is a great ring girl nickname. And yet another Charleston native. No bikini contest or modeling experience makes her a true rookie. 
Ash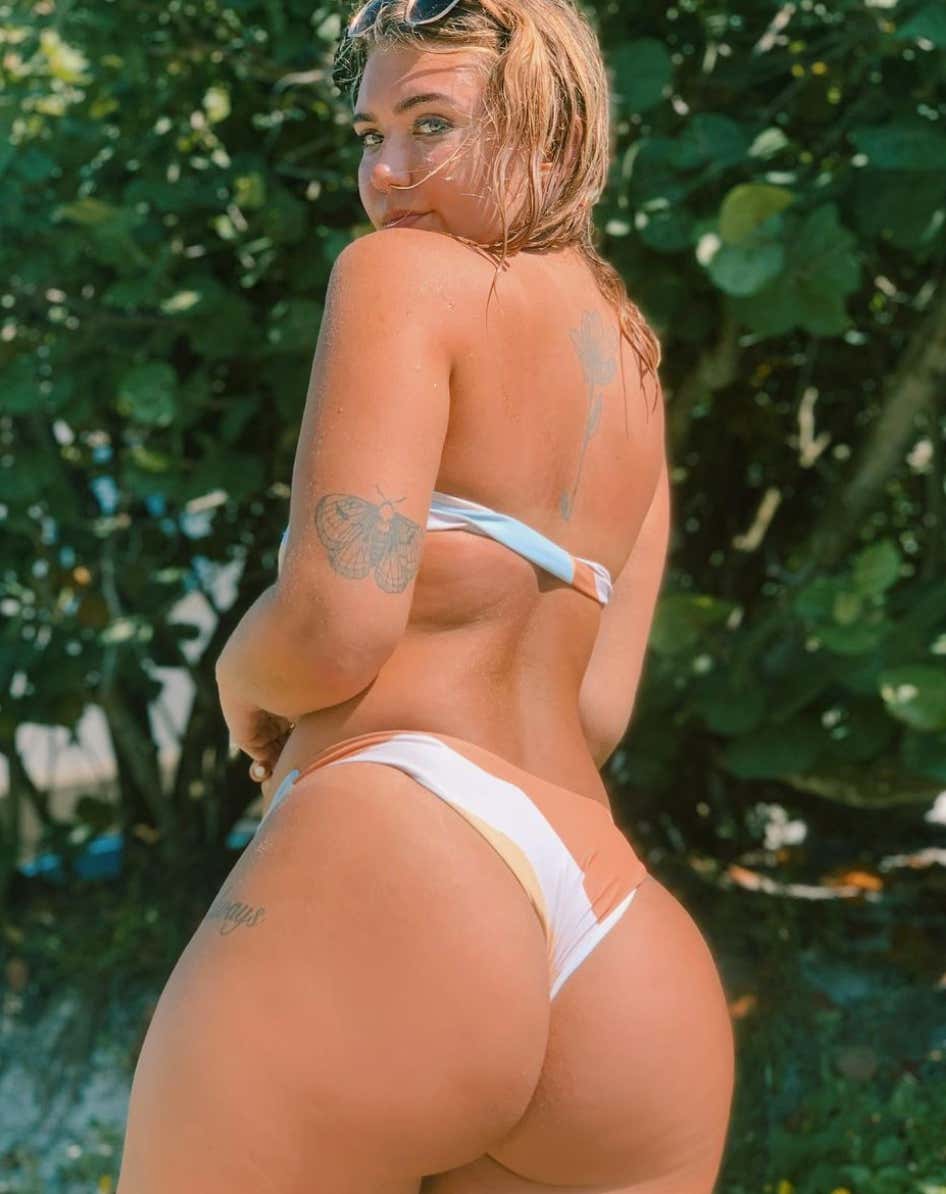 A Kentucky native. Her Instagram bio tells us she's a psychology major. Will she use that to get inside her opponents' heads?
Raven
Raven is a strong ring girl name. 
Medusa
Turning her opponents to stone with a single gaze could be an effective strategy. 
Molly
Based on just this picture, I am ready to call her a contender. 
Shayliegh 
Just really curious to find out how that name gets pronounced. 
BB
A newbie to Rough N' Rowdy but she's got a second place finish in a Hooter's Bikini Contest under her belt. 
Kayla
A possible contender but I'd like to see a little more flare in that ring girl nickname. 
Dallas
Don't let the nickname "Dallas" deceive you. She is from West Virginia. 
Nikki
Points for the creative picture. Let's see if she can bring some of that creativity into the ring. 
Bambi
Good name. West Virginia native. Hot. We should see her in the top 10. 
Haley Grant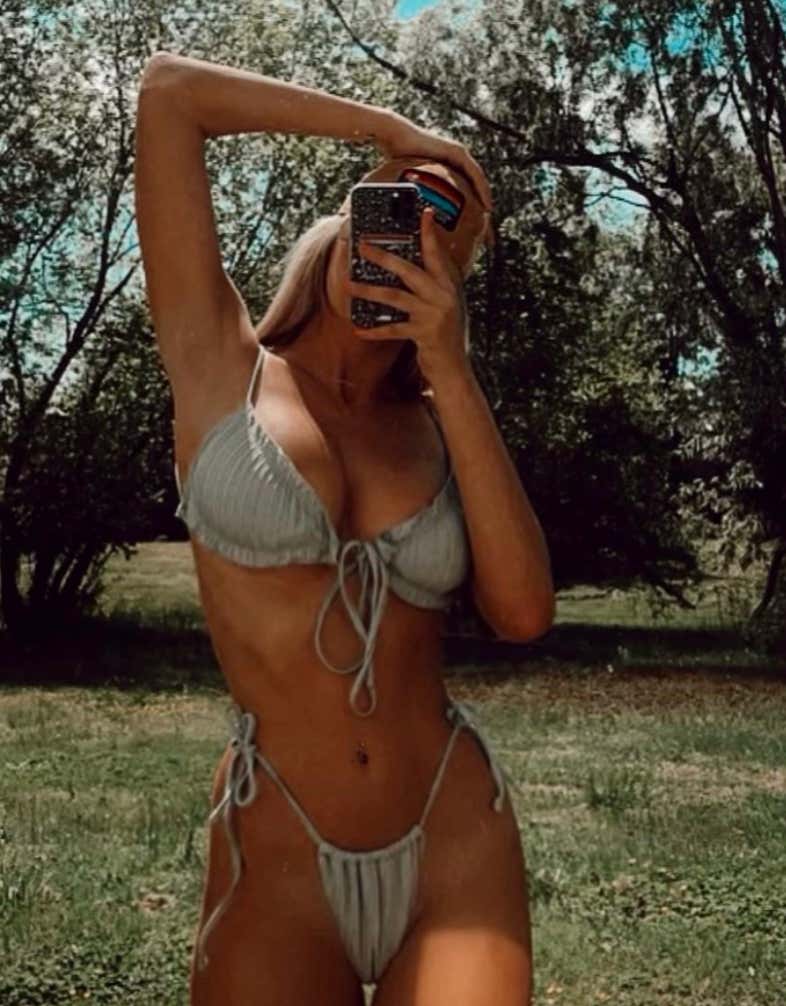 A native of Goochland, Virginia. Just an incredible name for a city. 
Puffgirl
Just got some nostalgia about how great of a show "Powerpuff Girls" was. 
Samantha
Will we see her in a camo bikini next Friday?
Whitney
A Hooter's girl with bikini contest experience. And yet another Charleston native. 
And last but not least…. we have a couple. You already saw that we have two ring girls fighting each other. Well these two are girlfriends who have been featured on WE tv together in the show "Extreme Love."
IAmAnaGraves
I do think she needs a ring girl name that rolls off the tongue slightly better. 
Tiny Texie
Standing at 3 foot 6 inches, we have Tiny Texie. She has over 400,000 Instagram followers, has been on reality TV, and has the world's smallest adult feet. Only at Rough N' Rowdy. 
Should be a great competition as always. Is this just going to be another coronation for Sara or can someone knock her off the throne? Tune in tonight to find out