2021 NFL Draft Grades For All 32 Teams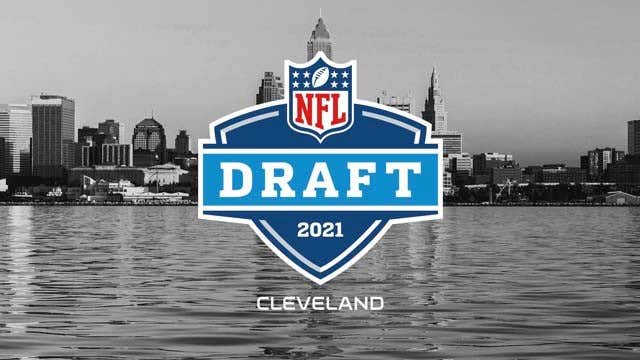 Now that the 2021 NFL Draft is complete, here are my way grades for all 32 NFL Teams.
Arizona Cardinals: C-
The Zaven Collins pick was about where he was projected, so it seems GM Steve Keim was going best player available as LB was not really a glaring need. What was a glaring need was CB and they did not address that til the 4th round. Rondale Moore in the 2nd Round was a bit rich for me too. He's was an outsanding playmaker for Purdue in 2018. But since then he hasn't really done much. Couple that with the fact that he's 5'7", so likely not a full-time player and I thought they could have done better there. That being said, if Moore does return to his 2018 form and Kliff Kingsbury can manufacture him enough touches for him to have a consistent impact, they'll likely outperform my grade.
Atlanta Falcons: B+
They chose not to go with a Quarterback instead opting for TE Kyle Pitts. Pitts is awesome and I can't even really see a scenario where he isn't a good player, but his NFL comp is Darren Waller, who is a nice player. I just hate the positional value of the pick. If they're going to deal Julio Jones, I would have rather went Ja'Marr Chase there. That being said, Arthur Smith used to coach Tight Ends, so maybe he's really the guy to maximize his skill set. I just would hate for them to spend the 4th overall pick on a guy that will catch 55 passes. Again, like Pitts the player a lot, just don't love the value at #4. What I do like the value of is Jalen Mayfield who played Right Tackle at Michigan but will likely have to kick inside due to his shorter than ideal arm length. He's not a great athlete, but he is a good football player. Getting him in the 3rd round was a nice pick. Richie Grant also has a cult of supporters in the film community and he filled a need in Round 2.
Baltimore Ravens: B
I LOVE Rashod Bateman. I said he was my Red Star guy on PMT earlier in the Week. I just think he'll translate immediately. I do not love the artist formerly known as Jayson Oweh, who they took at #31. Jayson Oweh is now choosing to go by his given name, Odafe Oweh as Jayson is his middle name. Seems pretty late to be changing identities, but I wouldn't want to be associated with having zero sacks in college if I was an EDGE rusher either. Tylan Wallace in the 4th round is also a nice pick. Super productive college player. Shaun Wade in the 5th is good value for a guy who was projected to be a 1st rounder a year ago.
Buffalo Bills: B
Buffalo is in the minority in the fact that they play a 4-3 base defense. Well they ended up getting two of the top three natural 4-3 DEs in the Draft with Gregory Rousseau and Boogie Basham with their first two picks. Buffalo saw how Kansas City beat them with a downtrodden Offensive Line and figured they needed to heat up the Quarterback more. They didn't however address the Runningback position, so I guess it'll be up to Zach Moss and Devin Singletary to carry the mail for this year.
Carolina Panthers: A
I love going Jaycee Horn over Patrick Surtain II. He's got such great length and is so feisty and battle tested. He's also a better athlete and has a higher ceiling in my opinion. OT Brady Christensen out of BYU in the 3rd was also a great pick. They needed to solidify their LT spot and I think he'll start for them there. They also got great depth at the WR position adding Terrace Marshall Jr. and Shi Smith to an already talented room with Robby Anderson and D.J. Moore. But likely my favorite pick was DT Davyion Nixon in the 5th round. 
The only real head scratcher was taking a Long Snaper (Thomas Fletcher) in the 6th round.
Chicago Bears: A
Chicago went into Thursday night holding the 20th pick and had Andy Dalton as QB1. But they only gave up one future 1st and that 20th pick to go with a couple of mid-round picks to go up and get my QB2 for this Draft. Fields is a big time playmaker who could set up Chicago for a very bright future. The downside is this likely extends the tenure of both GM Ryan Pace and HC Matt Nagy. Nagy is an Andy Reid disciple and maybe, just maybe he will be able to bring Fields along properly, but I just do not have a lot of faith in that guy as a Coach. I also LOVE the Teven Jenkins pick in Round 2 as I had him as a mid-late 1st rounder.
Cincinnati Bengals: A
I think going Chase at #5 was good for a few reasons. 1) You set your QB up with a guy he is familiar with and thus, much less likely to be a bust. So you're reducing your risk there. 2) You took the higher graded player. Chase was the unanimous WR1 in the class whereas some people had Rashawn Slater over Sewell (Daniel Jeremiah being the most notable Media figure to have that claim, but he confirmed a few teams agreed with him). 3) Your current WR corps is nice, but I don't think Tyler Boyd or Tee Higgins are legit #1 WRs in the NFL. Chase is that. In the 2nd round, they addressed the Offensive Line with OT Jackson Carman. They also lost EDGE Carl Lawson via Free Agency, so EDGE Joseph Ossai, EDGE Cam Sample, and EDGE Wyatt Hubert were three nice pickups in Round 3, 4, & 7 respectively.
Cleveland Browns: A-
I don't love the Greg Newsome pick, but I'm probably in the minority there. LB/S Jeremiah Owusu-Koramoah was one of my favorite players in the Draft and they got him Round 2. S Richard LeCounte is good value in Round 5 and I'm a big RB/WR Demetric Felton fan who they nabbed in the 6th.
Dallas Cowboys: A
These buffoons are the reason I have egg on my face for the DeVonta Smith top 10 take. 
They made a trade with their bitter rival Eagles which set off a series of Draft dominos. Think about it - had Dallas stuck there and took Parsons, outside of me being right, the Giants then likely stick at #11 and take DeVonta Smith who HC Joe Judge reportedly loved. Then we don't have the Bears trading up to #11 to get to Fields. So we go to pick #12 - if Philly then takes essentially the same deal with the Bears, they move down to #20 and maybe take a Kadarious Toney, but then are set up next year with three 1st round picks - Their own, one from Miami and one from Chicago. So you'd think they could land any QB in the Draft with that type of capital. Well, instead they'll roll with the 166 lbs. WR. I'm not bitter at all. Anywho, the Cowboys did a nice job with Parsons who was my #5 overall player in the Draft, maximizing the value in getting him in a trade down and addressing some major needs later in the Draft. CB Kelvin Joseph out of Kentucky will be a player and he addressed a glaring need. He was an LSU transfer and they only produce great DBs. Speaking of LSU, they produce some great Linebackers too and Jabril Cox in the middle of the 4th round is awesome value. They are now loaded at LB with Parsons and Cox to go with Vander Esch and Smith. Maybe this lets one of them walk now since they'll be cap strapped with Dak.
Denver Broncos: A
I don't personally love the Patrick Surtain II pick at #9, especially since they just got Kyle Fuller from the Bears. But it's clear that Denver is trying to muck things up and win ugly.
Javonte "Pookie" Williams near the top of Round 2 is a superb move. But they had a few of those. I love the S Jamar Johnson selection who along with Ohio State teammates LB Baron Browning and EGE Jonathan Cooper will add a lot of speed to this defense. G/C Quinn Meinerz will also be a great pick for them as he's going to be good mentally to take on the next level. Now if this team actually makes a deal for Aaron Rodgers, look out!
Detroit Lions: A
GM Brad Holmes crushed his 1st Draft and gave Dan Campbell a few guys that will bite some kneecaps off. They RAN the card up when OT Penei Sewell was available at #7. DT Levi Onwezurike is a rocked up 290 lbs. and will be a better pro than college player. CB Ifeatu Melifonwu has a super high ceiling and WR Amon-Ra St. Brown was one of the top WR recruits coming out of high school and will be a very good slot WR for Jared Goff.
Green Bay Packers: D-
Packers GM Brian Gutekunst hasn't really impressed me since he started outside of the Jaire Alexander pick in 2018 and Elgton Jenkins in 2019. This year they went Eric Stokes who most outlets didn't have a 1st round grade on. I've seen him be #9 on a team's big board for the CB position, so don't love that value at #29. WR Amari Rodgers is an interesting pick late in the 3rd, but I really don't like this Draft.
Houston Texans: D+
Without any 1st or 2nd round picks it's tough to really have a great Draft. I will say, the QB Davis Mills selection at the top of the 3rd round is interesting. Nobody knows what'll happen to Deshaun Watson, but he was a top recruit a few years ago before injuries. So they're basically taking a flier on a guy who if can turn it around, has the skills to be a good NFL starting QB. The reward outweighs the risk, but I didn't like the Nico Collins pick at the end of the 3rd and they only had five total Draft picks.
Indianapolis Colts: D
They had two glaring needs with EDGE rusher and Left Tackle. EDGE they likely took care of taking Kwity Paye at #21 overall. But they doubled down in R2 going Dayo Obeyingbo which is really high for a guy with a torn achillies who wasn't even viewed as a Day 2 pick with a healthy achillies. They also didn't address Offensive Tackle til Round 7, so who knows if that guy (Will Fries) even makes the team.
Jacksonville Jaguars: A
It's easy to say they got Trevor Lawrence and they're good, but they had some very good picks throughout the three day period. Pairing Lawrence with his college teammate Travis Etienne was a smart move to get their young signal caller comfortable. Etienne will pair with James Robinson to likely have a run-heavy attack so Lawrence can be brought along a little more slowly. CB Tyson Campbell was the Georgia CB I expected to go first. OT Walker Little hasn't really played since 2018, but he was a projected top pick then before getting hurt and then opting out in 2020. But that likely also means he's fully recovered, so a great pick in the middle of the 2nd round. DT Jay Tufele at the top of Day 3 was also a great pick and I know that some teams even had a 1st round grade on him.
Kansas City Chiefs: A
They gave up their 1st rounder in the Orlando Brown Jr. trade, but that also netted the ma starting Left Tackle. The Nick Bolton pick. 
For a team that had a ton of trouble blocking at the end of the season, they have certainly addressed that this off-season, which continued in the Draft. C Creed Humphrey was most people's top rated Center and G Trey Smith was a potential 1st rounder who was likely taken off multiple team's boards due to his medical. Can you imagine holes like this being blown open for the Chiefs on Offense?!
Los Angeles Chargers: A-
GM Tom Tolesco continues to impress with his Drafting. 
OT Rashawn Slater fell to them and fills a glaring hole at LT. CB Asante Samuel Jr. can play outside where the team released Casey Hayward. Tre McKitty is a nice pickup in the compensatory section of the 3rd round and can hopefully pick up some of the slack after Hunter Henry's departure.
Los Angeles Rams: D
WR Tutu Atwell is explosive, but he also weighed in at 149 lbs. That's unheard of for the NFL. My Dad is 5'5" 155 lbs. and would likely call for the ball in the post against Atwell while yelling things like 'Mouse in the House!' or 'Barbecue Chicken!' Tough for first pick in the Draft. CB Robert Rochell out of Central Arkansas in the late 4th was the only pick I really liked here and saves the lowest grade in the Draft. I feel like I should also dock them points for being brown nosers.
Las Vegas Raiders: C-
I'll always consider Mike Mayock the G.O.A.T. Draft analyst, but I am not a huge fan of his Drafts as GM. OT Alex Leatherwood was a puzzling selection at #17 as he was carrying a Day 2 grade. S Trevon Moehrig was a nice get in the 2nd Round, but he was one of three Safeties they drafted which was kind of curious. Seven picks and thre are at one position? 
Miami Dolphins: B-
I was really all over the place with this one. Jaylen Waddle at #6 is tough. They gave up a future 1st round pick to move up to select him and had they waited til Draft night they likely could have saved themselves some assets. That's just poor intel. EDGE Jaelan Phillips is a solid pick at #18, but he's got a ton of character and medical concerns. He flourished at The U after transferring from UCLA, so I like keeping him where he seems to have a strong base. S Jevon Holland is a nice pick in the 2nd round, but interesting that it was over Moehrig. OT Liam Eichenberg was a nice trade up get in Round 2 as well.
Minnesota Vikings: C
Last year I thought Minnesota own the Draft going away. This year is a different story. Christian Darrisaw is good value for where they got him, so trading back is what's keeping this a passing grade. Kellen Mond is a nice prospect as a backup QB. I'm not big on LB Chazz Surratt or G Wyatt Davis, but would have hoped for more. They have a glaring need at EDGE and at least one of Patrick Jones II and Janarius Robinson will need to work out for this to be a great success.
New England Patriots: B
QB Mac Jones falling in their lap would be hard to turn down. How good will he be? That's a mystery to everyone except Dave. 
But I will say he's set up for success with this Coaching Staff. The DT Christian Barmore is a classic Belichick selection, but I'm not a fan as he really only played super well in the College Football Playoffs. EDGE Ronnie Perkins was a nice pick in the compensatory portion of Round 3.
New Orleans Saints: C-
EDGE Payton Turner was a surprise 1st rounder. I wonder what this will mean for the futures of EDGE Cam Jordan and Marcus Davenport. LB Pete Werner just produces and CB Paulson Adebo has a very high ceiling. QB Ian Book is kind of a puzzling pick in the 4th round.
New York Giants: A
Dave Gettleman CAN trade down! Their biggest win is actually a pick that hasn't happened yet, as they took Chicago's 2022 1st rounder in a deal to move down from #11 => #20. WR Kadarius Toney isn't my favorite pro prospect, but I can see how he can make Daniel Jones' life easier. EDGE Azeez Ojulari and CB Aaron Robinson were fantastic Day 2 picks.
New York Jets: A
I personally like Justin Fields more than Zach Wilson, but pop on any BYU game and you can see the talent that Wilson has, so I understand the choice. I do love them getting WR Elijah Moore in the 2nd and RB Michael Carter in the 4th. Both will be big time players. Trading up in the 1st to secure OT/OG Alijah Vera-Tucker was a solid move for a guy with a very high floor/low bust potential.
Philadelphia Eagles: A-
The Eagles did a nice job maneuvering the board and taking WR DeVonta Smith just before the division rival Giants were going to. Landon Dickerson is an awesome player near the top of Round 2. DT Milton Williams is also an intriguing talent. But my favorite pick was RB Kenneth Gainwell who really wants to welcome LB Micah Parsons to the NFC East.
Pittsburgh Steelers: B+
RB Najee Harris seemed like a layup in the mock draft community, and it turns out, much to my surprise, it happened just like everyone said it would TE Pat Freiermuth is going to be a Steeler for 10+ years. But I really like the pick of Miami EDGE Quincy Roche in the late 6th. He can turn into a force in their system.
Seattle Seahawks: D-
GM John Schneider is majorly overrated. Seattle only ended up Drafting three times and I didn't love any of them. If anything, D'Wayne Eskridge can fly, but they didn't address the OL until late in Round 6.
San Francisco 49ers: A-
Trey Lance was the right call at #3 overall. He's super mobile, built well, and throws a great deep ball.
G Aaron Banks out of Notre Dame is a legit tough guy. RB Trey Sermon would be a problem in this offense. CB Deommodore Lenoir who was their pick towards the end of the 5th round has a super cool name.
Tampa Bay Buccaneers: A-
EDGE Joe Tryon is an interesting one. He was a puzzling opt out this past year and seemed poised for a huge year in which came he could have been a top 10 guy. I like the addition of Kyle Trask who will hopefully get to soak up a lot of habits/demeanor from the G.O.A.T.
OT/OG Robert Hainsey is a versatile guy that can probably play all five positions. My my favorite pick of the Draft was the trade up in Round 4 for North Texas WR Jaelon Darden. I talked about him as my favorite small school receiver in early March on The College Draft Podcast. 
Overall it was a good Draft that sets us up very well for the future.  
Tennessee Titans: B+
CB Caleb Farley had off-season back surgery and just got cleared to play during the summer. OT Dillon Radunz represents an upgrade at RT. CB/S Elijah Molden is a playmaker, but very size deficient. EDGE Rashad Weaver can hopefully contribute Year 1.
Washington Football Team: B
OT/OG Sam Cosmi is a nice value in the middle of Round 2. WR Dyami Brown was a steal n the 3rd.
Only curious move was taking the Long Snapper who has an All-World name (Camaron Cheeseman) in the 6th.
That's a wrap, if you need more Draft, check out my Way Too Early 2022 NFL Mock Draft! Thanks for everyone who followed along this Draft season!