Steven Cheah's 2021 NFL Mock Draft 2.0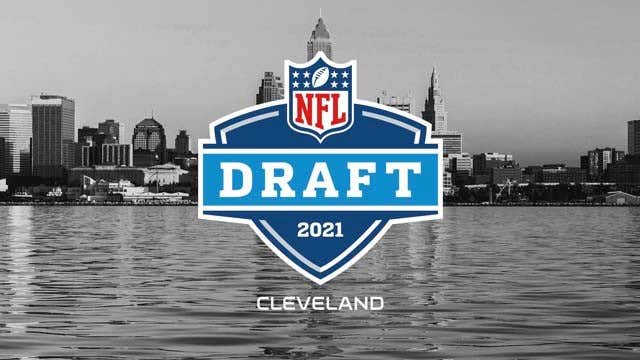 It's that time in the calendar year where the NFL Combine is usually over and scouts and team's front office can re-evaluate if the athletic testing numbers line up with what they've seen on tape and factor in the in-person interviews they've had. Obviously this is a different year with no Combine, but we are about to get into the thick of Pro Day season, so let's take a look at how I think things will shake out in late April with my Mock Draft 2.0. For 1.0, see here.
1) Jacksonville Jaguars - QB Trevor Lawrence (Clemson)
The Jags hired Urban Meyer with the agreement that they're taking Lawrence. The outstanding Junior out of Clemson. He's an immediate upgrade over Gardner Minshew and the Jags can begin a full rebuild around him.
2) New York Jets - QB Zach Wilson (BYU)
The Jets are one of two teams on Deshaun Watson's 'list' and are in a great position to make a deal with Houston for the star signal caller, but it kinds of goes against their philosophy of building through the draft. If they think Wilson can be close to Watson, you've gotta stick and from what I'm hearing, if the Jets don't pull the trigger on a Watson deal, they'll go QB. Wilson is the logical target at #2 with his arm talent and way he can throw with anticipation. What's going against him is the fact he's really only had one good year, but luckily for him it was the last one.
3) Miami Dophins (via Houston Texans) - OT Penei Sewell (Oregon)
The more I think about it, the more I think Miami stays here and doesn't draft a WR. They are too in play for Deshaun Watson, but they spent a whole year tanking for Tua, I just can't see them giving up on him after just nine starts. He didn't set the league on fire like the QB picked directly after him (Justin Herbert), but he did have some moments. I think they use their two 1sts to build up Tua's supporting cast and it starts with the smooth OT out of Oregon, Penei Sewell. He opted out this year, but he may have been the 1st OT taken last year, in a star studded class. He's an easy mover and can help bolster a Dolphins line that is still a work in progress. I know they drafted Austin Jackson high last year, but one of them can kick over to RT and move Robert Hunt into Guard, which is his more natural position.
4) Atlanta Falcons - QB Trey Lance (North Dakota State)
Lance is a fascinating case, because he only has one year of production. It was an awesome year, 42 Total TDs (28 passing, 14 rushing) 0 INTs. This year, their season was postponed, but they got one game in and Lance didn't look particularly good going 15/30 for 149 yards 2 TDs 1 INT vs. a 1-4 team. Lance does have a great deep ball and elite athleticism for the position, but he also played in a very run heavy offense. He only threw the ball more than 23 times twice in his career with one being his exhibition this year. In this situation, the Falcons pass on the hometown kid in Justin Fields for Lance who sits behind Matt Ryan for a year while he refines his craft.
5) Cincinnati Bengals - OT Rashawn Slater (Northwestern)
With Sewell off the board, the Bengals turn to to the next best guy to help protect their franchise QB, Joe Burrow. The Bengals put themselves in a bad position with Burrow starting behind such a porous Offensive Line. Jonah Williams was ok at Left Tackle in his first season, but Slater (who opted out in 2020) has the versatility to play every position up front and the Bengals need all the help they can get there.  
6) Philadelphia Eagles - WR Ja'Marr Chase (LSU)
Justin Fields is on the board here. Do the Eagles have the gall to take a QB after going Jalen Hurts in Round 2 last year?! I have them passing here and going with a WR. Chase opted out of the 2020 season, but dominated top tier competition last year like C.J. Henderson, A.J. Terrell, and Trayvon Diggs. He looked like a man among boys and while I don't expect him to blaze a 4.40 40-yard dash, he has the physicality and has mastered the subtle nuances of the position to be able to get open consistently. Howie Roseman has tried to get cute and it's hurt him the past few years taking J.J. Arcega-Whiteside over D.K. Metcalf and Jalen Reagor over Justin Jefferson. He uses the 6th overall pick to take most people's top WR in Chase.
7) TRADE San Francisco 49ers (via Detroit Lions) - QB Justin Fields (Ohio State)
The Lions have a ton of holes and need to acquire more talent, so they deal #7 to the 49ers for #12, a 2nd (#44), a 5th (#170) and next year's 2nd rounder. The 49ers get a QB who has the size and arm talent to dominate in their system. The biggest criticism against Fields is his ability to go through progressions and throw with anticipation. But Kyle Shanahan's run heavy system mixed with a healthy dose of play action will maximize Fields' best traits and allow him to blossom. Now San Francisco has to decide what to do with Jimmy G - keep him on as a mentor role to start the season before eventually making way for Fields or deal him to another team where he can have the starting job without someone looking over his shoulder.
8) Carolina Panthers - TE Kyle Pitts (Florida)
The Panthers aren't able to land their QB of the future as the asking price for Deshaun Watson was too high and they didn't love ther other QBs enough to move up. So they stick at #8 and land Kyle Pitts who is a dynamic offensive weapon. You can line him up as an in-line TE or out at Split End and he'll dominate whoever is in front of him. He is a HUGE upgrade over Ian Thomas who was PFF's last ranked TE in 2020.
9) TRADE Houston Texans (via Denver Broncos) - CB Caleb Farley (Virginia Tech)
This is a HUGE trade as the Texans deal Deshaun Watson to the Broncos for Drew Lock, Pro Bowl WR Courtland Sutton (who is coming off an ACL injury), the 9th overall pick, Denver's 2nd rounder (#40 overall), 3rd rounder (#71 overall), their 1st and 2nd round picks in 2022, and their 1st round pick in 2023. The Texans choose to go defense and with their first pick from this haul. Farley was the first notable player to opt out and he had good cause. He was a lock 1st rounder most likely going in the top half of the round. He came to VT to play Wide Receiver but transitioned to CB in his 2nd year, so he's pretty raw, but got a ton of upside and already a very good CB. He'll immediately upgrade the Texans leaky secondary.
10) Dallas Cowboys - DE Gregory Rousseau (Miami)
Rousseau is another guy who opted out of the 2020 season, but after posting 15.5 sacks for the Hurricanes in 2019, he was a pretty safe bet to go high. He is a big time athlete that plays with terrific effort. He'll pair very nicely opposite DeMarcus Lawrence as the Aldon Smith experiment saw diminishing returns as the season went on in 2020 (zero sacks in final eight games).
11) New York Giants - WR DeVonta Smith (Alabama)
Just because I said the guy wouldn't get drafted in the top 10, doesn't mean he's a bad player! The Heisman trophy winner put together a season for the ages, but a big date is looming on March 23rd, which is his Pro Day at Alabama. Smith oddly opted to not be weighed or measured at the Senior Bowl which raised some eyebrows around the league. He's listed at 6005 175 lbs., but some whispers are saying he's closer to 160 lbs. If he can come in at 180 lbs. in two weeks, it'll go a long way towards solidifying his draft stock. And before you jump down my throat, remember that teams draft traits, not production. Smith will provide the Giants a big time threat on the outside with the ability to move Darius Slayton and Sterling Shepherd to their more natural positions. Daniel Jones finally has the weapons he needs.
12) TRADE Detroit Lions (via San Francisco 49ers) - LB Micah Parsons (Penn State)
Parsons is a big time talent who also opted out of the 2020 season. He has the versatility to play off the ball Linebacker or rush on the edge. This is the kind of player I envision when Dan Campbell was talking about biting kneecaps off.
13) LA Chargers - WR Jaylen Waddle (Alabama)
Yes, the Chargers have Keenan Allen and WR Mike Williams, but both weren't able to consistently stay on the field last year and stud QB Justin Herbert was throwing to a bunch of undrafted Free Agents. Looking inside the division, the Chiefs have Tyreek Hill, the Raiders have Henry Ruggs, the Broncos have K.J. Hamler, and now the Chargers get their burner in Waddle. Waddle has the incredible ability to gear down and get back to top speed almost instantly. It's like going from 0-60mph in a car really quickly. But in addition to that, he can also go get it. He caught 10 balls on 15 contested catch opportunities and is a playmaker at every level.
14) Minnesota Vikings S Trevon Moehring-Woodard (TCU)
The Vikings have Harrison Smith, but franchised Ant Harris last season and are unlikely to do so again this year as it'd cost them 120% of the value. Moehring-Woodard could step in and fill the role next to Smith and help lead this young secondary that drafted two CBs early last year in Jeff Gladney and Cam Dantzler.
15) New England Patriots - CB Patrick Surtain II (Alabama)
We get our 3rd Alabama player in the last five picks. There is some uncertainty around 2019 Defensive Player of the Year Stephon Gilmore with him being mentioned in several trade rumors last year. Bill Belichick gets the next great player at the position after a slight fall and a ringing endorsement from his pal Nick Saban. Belichick was very familiar with Surtain II's Dad having played for the Dolphins and he jumps at the chance to coach his son.
16) Arizona Cardinals - CB Jaycee Horn (South Carolina)
We get our second 2nd generation CB in a row with Horn going to the Cardinals at #16. Son of former Saints WR Joe Horn, Jaycee has the toughness to step in right away and upgrade a Cardinals Secondary that has been led by Patrick Peterson for the past 11 years. 
17) Las Vegas Raiders - LB Zaven Collins (Tulsa)
Collins is a jumbo LB that is a big time athlete. He reminds some of Brian Urlacher in college and would upgrade the Raiders Linebacking corps that never got over the departure of The BOY Will Compton.
18) Miami Dolphins - LB Jeremiah Owusu-Koramoah (Notre Dame)
Brian Flores was a Linebackers Coach with the Patriots and I'm sure it's killing him having to play a guy like Elandon Roberts who was the last ranked LB in 2020 via PFF. Owusu-Koramoah is an animal on the field with tremendous range, but there are big time concerns about his weight. There were rumors he was just over 200 lbs. which is very tiny for a LB. But on the field, if he can hold up, is a big time playmaker.
19) Washington Football Team - QB Mac Jones (Alabama)
For the second time in three years, an established pocket passer falls to Washington at it's pick in the teens. And again they pull the trigger. Mac Jones has the production of a Joe Burrow, but lacks the elite athleticism. He'll be a fascinating case study for if the NFL has fully moved on from pocket passers, but has the chance to be very successful if he can be an outlier.
20) Chicago Bears - OT/OG Alijah Vera Tucker (USC)
Tucker had a big season at Tackle after putting together a lot of great tape inside at Guard. The Bears need help all along their Offensive Line so his versatility is of great value in Chicago.
21) Indianapolis Colts - WR Kadarius Toney (Florida)
The Colts are in need of playmakers on the outside. The only ones they have refuse to give up their number for their new QB. Toney is just that. He is a human joystick that will eat defenders up in the open field. He has limited experience as a down the field receiver, with it all being this past season, but he is a playmaker you can line up all over the field and he'll have to be accounted for.
22) Tennessee Titans - EDGE Jaelan Phillips (Miami)
The Titans likely want to play their 1st round pick safe after the Isaiah Wilson debacle last year. Phillips has a checkered past having given up football briefly after several concussions at UCLA. But after transferring to Miami, he dominated this year and is all-in on the game. The Titans need some EDGE help after neither Vic Beasley or Jadeveon Clowney panned out like that had hoped and Phillips can help the boys on the backend eat.
23) New York Jets (via Seattle Seahawks) - WR Rashod Bateman (Minnesota)
The Jets get some help for their new QB with Rashod Bateman. He had a weird year, opting out originally, then playing a few games, and opting out again. But it's hard to bet against a WR who wore #0 by choice. He's a big WR with a wide catch radius but lacks elite timed speed. 
24) Pittsburgh Steelers - RB Najee Harris (Alabama)
The Steelers have a ton of holes, but Big Ben is coming back for one more year, so they'll need to be able to run the ball. Harris represents a huge upgrade at the position as they finally have a bell cow that can put them in better positions.
25) TRADE Baltimore Ravens (via Jacksonville Jagurs via Los Angeles Rams) - DE Kwity Paye (Michigan)
With Trevor Lawrence at QB, the Jags will need to upgrade their Tackles. Ravens Pro Bowl OT Orlando Brown has requested a trade because he wants to be a Left Tackle, but Baltimore already has arguably the top LT in football with Ronnie Stanley who should be back from his serious ankle injury in time for the Regular Season. So the Jags trade #25 and a 4th rounder (#98 overall) for Brown. The Ravens use that pick to address the EDGE as they're expected to lose EDGE Matt Judon in Free Agency after he played on the Franchise Tag in 2020. John Harbaugh taps into Jim's pipeline and his brother vouches for Paye in this scenario making him a Raven.
26) Cleveland Browns - DT Davyion Nixon (Iowa)
The Browns could benefit from some more push from the interior and Nixon is a strong guy with freakshow athleticism. That'll help EDGE rushers Myles Garrett and Oliver Vernon eat.
27) Baltimore Ravens - OT Teven Jenkins (Oklahoma State)
With the new hole at RT with Brown being traded, the Ravens go for Jenkins. He played on the right side at OK State and has a nasty streak that GM Eric DeCosta will love in his new RT.
28) New Orleans Saints - WR Rondale Moore (Purdue)
Moore is a muscled up, short WR. He plays bigger than his size and can squat 600 lbs. He is injury prone and you have to manufacture some touches for him, but he's a big time playmaker. With Emmanuel Sanders a likely cap casualty, Moore can help add some juice to the Saints receiving corps.
29) Green Bay Packers - OT Jaylen Mayfield (Michigan)
The Packers need to protect Aaron Rodgers. LT David Bakhtiari got injured on New Year's Eve and may not be available for the season. That is a big problem as Billy Turner is not the answer. Mayfield played Right Tackle at Michigan and can likely slot in to start on the Right Side Day 1 and be an upgrade so the Packers can focus on helping out the left side.
30) Buffalo Bills - CB Asante Samuel Jr (Florida State)
The Bills need some help in the Secondary. Josh Norman is likely gone and Levi Wallace has taken a step back. Samuel is another guy with good bloodlines that could be a late 1st/early 2nd round guy.
31) Kansas City Chiefs - OT Christian Darrisaw (Virginia Tech)
Another top team that is dealing with an injury to their Left Tackle. Eric Fisher tore his achillies in the AFC Championship game and is likely out for the year. The Chiefs need to beef up that Offensive Line as we saw in the Super Bowl, so Darrisaw, who played on the left side at Virginia Tech is an easy pick here.
32) TRADE Atlanta Falcons (via Tampa Bay Buccaneers) - RB Travis Etienne (Clemson)
The 32nd pick is typically a hot trade spot just so teams can take advantage of the 1st round pick's 5th year option. Bucs GM Jason Licht is on record saying he loves 2nd round picks, so the Bucs move down three spots to #35 and swap 4th rounders (#104 overall ATL => TB, #138 overall TB=>ATL) with the Dirty Birds. Atlanta addresses the Runningback position which is a huge help both Matt Ryan and QB in waiting Trey Lance as they'll be more of a balanced offense under new HC Arthur Smith.