Steven Cheah's Full 2021 NFL Mock Draft 1.0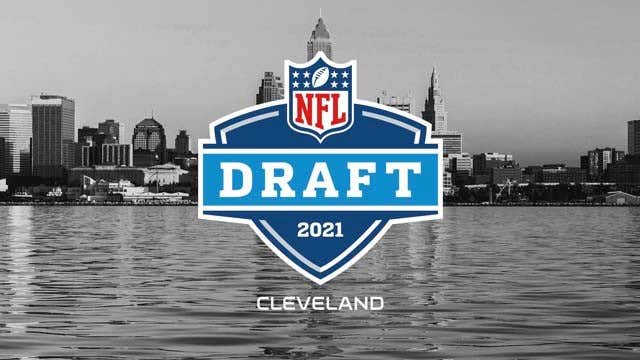 Before I begin, let me just say, it feels incredible picking 32nd! Thank you to everyone for their well wishes and support over the past few weeks or longer. That being said, I realize 31 teams aren't happy with the way the season ended and this is for all of them. I'm currently submitting this at 3:09am after the Super Bowl because even if my team is picking 32nd, I'll never forget where I came from. So here is my 2021 NFL Mock Draft 1.0 (with trades)!
1) Jacksonville Jaguars - QB Trevor Lawrence (Clemson)
This is basically in stone at the moment. The Jags look to rebuild under Urban Meyer and he gets his guy to take the snaps. While Justin Fields had a great Sugar Bowl against Clemson and was higher ranked coming out of High School, Lawrence has created some distance throughout their college career.
2) TRADE Carolina Panthers (via New York Jets) - QB Zach Wilson (BYU)
The Panthers under new owner David Tepper are aggressive. They were aggressive in hiring HC Matt Rhule and were aggressive in trying to trade for Matthew Stafford. They won't sit back at #8 and see what QB falls to them. I have them giving up #8 overall, their 3rd rounder, and their 20222 1st rounder to move up for Wilson. That will give the Jets the flexibility to ride out Sam Darnold this year and be armed with two 1s next yer if they need to move on.
3) Miami Dolphins (via Houston Texans) - LB Micah Parsons (Penn State)
Parsons stock isn't quite at this level yet as he opted out for COVID concerns and didn't play in 2020, but Brian Flores was a Linebackers Coach with the Patriots and looking at the recent change in football where guys like Devin White, Darious Leonard, Eric Kendricks, and Fred Warner can open up your entire defense, I have Miami going with Parsons here. 
4) Atlanta Falcons - QB Justin Fields (Ohio State)
The Falcons take the hometown kid. Fields is an impressive playmaker that plays clean football from the pocket. He had a Sugar Bowl for the ages against Clemson and the Falcons get their heir apparent to Matt Ryan.
5) Cincinnati Bengals - TE Kyle Pitts (Florida)
A Tight End at #5?! Well, Kyle Pitts isn't exactly a Tight End. He was killing #1 CBs in the SEC on a weekly basis. Joe Burrow needs protection, but a young QBs best friends is a TE, so Pitts is a natural fit here.
6) TRADE San Francisco 49ers (via Philadelphia Eagles) - QB Trey Lance (North Dakota State)
The 49ers have been looking for an upgrade as Jimmy G is just not a confetti QB. Trey Lance is an upgrade in durability while keeping that accuracy on the move Kyle Shanahan covets. 
7) Detroit Lions - OT/OG/C Rashawn Slater (Northwestern)
I don't think the Lions will go QB here as their GM Brad Holmes came from the Rams and was part of the staff that drafted him. When Dan Campbell talked about biting a kneecap off, one guy really stood out in the top 10 and that's Rashawn Slater. He has versatility to play all over the line and with a less mobile QB back there in Jared Goff, they'll need to protect him.
8) TRADE New York Jets (via Carolina Panthers) - WR Ja'Marr Chase (LSU)
The Jets get a haul for moving down and give Sam Darnold a big time weapon in WR1 from this class. Chase opted out for COVID concerns this season but he was lights out for the National Champion Tigers in the 2019 season. He outpaced stud rookie WR Justin Jefferson, so this is a layup selection for the WR-hungry Jets.
9) Denver Broncos - CB Caleb Farley (Virginia Tech)
The Broncos are very thin at CB and Farley is a big, tough, athletic CB that gives Vic Fangio some flexibility. He also opted out due to COVID concerns, but I expect him to show out at his Pro Day and be CB1 in late April.
10) TRADE Los Angeles Chargers (via Dallas Cowboys) - OT Penei Sewell (Oregon)
Protecting Justin Herbert has to be the top priority after seeing what happened to Joe Burrow this past year. So the Chargers give up a 3rd rounder to move up to take Herbert's college Left Tackle in Sewell who some regard as the top Offensive Line prospect in the Draft.
11) New York Giants - EDGE Gregory Rousseau (Miami)
Both Alabama WRs are still on the board for Dave Gettleman to pair with Daniel Jones, but as much as the Giants need a pass catcher, they need a guy who can rush the passer just as bad. Rousseau also opted out for COVID concerns but is a tall, rangy stud off the edge that has plenty of sack production to match his good measurables.
12) TRADE Philadelphia Eagles (via San Francisco 49ers) - WR Jaylen Waddle (Alabama)
Waddle didn't get the headlines his teammate DeVonta Smith got due to his injury (he broke his ankle in October), but he will soon. At the Alabama Pro Day, if Waddle is ok to run, he'll likely run a sub 4.40 40 yard dash which always turns heads. Waddle will provide a field stretching element to Nick Foles (?).
13) Dallas Cowboys (via Los Angeles Chargers) - OT Alijah Vera-Tucker (USC)
The Cowboys have a ton of injury concerns across their Offensive Line. Tyron Smith is still incredible, but has trouble staying on the field. On the other side, RT La'el Collins ended the year on IR. The Cowboys do the right thing and build through the trenches while drafting from Smith's alma mater. 
14) Minnesota Vikings - OG Trey Smith (Tennessee)
The Vikings need to protect Kirk Cousins better and Smith can not only do that, but blow open holes for Dalvin Cook.
15) New England Patriots - CB Patrick Surtain II (Alabama)
With Stephon Gilmore's future somewhat cloudy, this move makes sense. Bill Belichick also saw the original Patrick Surtain and values bloodlines. If Surtain slips to 15 I can't see him getting past Nick Saban's buddy B.B.
16) Arizona Cardinals - EDGE Jaelan Phillips (Miami)
A transfer from UCLA who sat out 2019, he picked up the slack with Gregory Rousseau out. He can help generate some pressure off the edge for a team in need of a better rush despite having sack master Chandler Jones and Hassan Reddick.
17) Las Vegas Raiders - LB Jeremiah Owusu-Koramoah (Notre Dame)
Mike Mayock is going to be very familiar with Notre Dame guys (more so than even others) and Owusu-Koramoah is a guy who fits Jon Gruden's main requirement of loving football. This guy covers kicks and everything else. He's going to a tremendous pro.
18) Miami Dolphins - WR DeVonta Smith (Alabama)
In this scenario, the Heisman Trophy winner is still on the board! No brainer for Dolphins GM Chris Grier and Brian Flores. They need help for Tua and this would be a huge win if they could snag a guy some prognosticators have in the top 10 fall to #18.
19) Washington Football Team - LB Zaven Collins (Tulsa)
One of the most fascinating prospects in the draft, he's 6'4" 260 lbs. and is just a HUGE off-ball Linebacker. He's a remarkable athlete for his size and Ron Rivera has done well with instinctive Mike Linebackers.
20) Chicago Bears - OT Teven Jenkins (Oklahoma State)
The Bears need to protect better for whoever is under center (Carson Wentz?). This team has so many holes, but if it is Wentz or Foles, they'll need to guard against them for durability/lack of great mobility.
21) Indianapolis Colts - S Trevon Moehring (TCU)
A big rangy Safety that can help cover up some holes on the backend. He'll form a dynamic duo on the backend with Malik Hooker.
22) Tennessee Titans - EDGE Kwity Paye (Michigan)
The Titans need EDGE rush help in the worst way. The Jadeveon Clowney experiment wasn't a success and Paye is raw, but has a lot of tools that give him a very high ceiling.
23) New York Jets (via Seattle Seahawks) - CB Jaycee Horn (South Carolina)
The Jets win big with a WR/CB pairing in Round 1 AND they pick up future picks from the Panthers. They'll win the draft if that comes true, but Horn gives them a piece to build on the defensive side at their other main position of need.
24) Pittsburgh Steelers - RB Najee Harris (Alabama)
The Steelers have a ton of holes, but if Big Ben is coming back for one more year, they'll need to be able to run the ball. Harris represents a huge upgrade at the position as they finally have a bell cow that can put them in better positions.
25) Jacksonville Jaguars (via Los Angeles Rams) - OT Liam Eichenberg (Notre Dame)
The Jags are going to need to protect Trevor Lawrence and Eichenberg comes from one of the football factories for OL and can start opposite Jawaan Taylor.
26) Cleveland Browns - DT Davyion Nixon (Iowa)
The Browns could benefit from some more push from the interior and Nixon is a strong guy with freakshow athleticism.
27) Baltimore Ravens - EDGE Joe Tryon (Washington)
Matt Judon can walk in Free Agency and the Ravens model has been to let guys walk and get compensatory picks for them. If that is sill the case this year then they'll have an immediate need at EDGE that Tryon can help patch.
28) New Orleans Saints - CB Shaun Wade (Ohio State)
The Saints are in cap hell, even after restructuring Drew Brees' deal. Marshon Lattimore's deal is coming up and he'll be due a big number. If they are forced to let him walk, they could fill his spot with another Ohio State 1st round CB in Wade.
29) Green Bay Packers - OT Samuel Cosmi (Texas)
LT David Bakhtiari got hurt right around New Year's, so he's likely out for 2021 you'd think. LT Billy Turner didn't exactly have a strong game vs. the Bucs and Cosmi could step in and provide some help in their closing window.
30) Buffalo Bills - CB Asante Samuel Jr. (Florida State)
The Bills need some help in the Secondary. Josh Norman is likely gone and Levi Wallace has taken a step back. Samuel is another guy with good bloodlines that could be a late 1st/early 2nd round guy.
31) Kansas City Chiefs - WR Kadarius Toney (Florida)
This guy is a human joystick and another weapon for Andy Reid and Patrick Mahomes on offense. While they need help in the trenches, Toney is too unique to pass up at #31.
32) Tampa Bay Buccaneers - RB Travis Etienne (Clemson)
One of the biggest holes in the WORLD CHAMPION Buccaneers is a pass catching Runningback. Playoff Super Bowl Lenny can catch checkdowns most of the time, but Ronald Jones has hands of stone and Etienne would give Tom Brady some serious juice out of the backfield as a pass catcher in addition to being another home run threat taking handoffs in the backfield.
Thanks for reading and welcome to Draft season!