Seeing The Tweets About College Hoops Starting Today Has Me Feeling All Tingly Inside
I don't care if it's just practice. College hoops officially starts today. I need to see that. You need to see that. America needs to see that. We were screwed out of not having an NCAA Tournament and I just haven't felt right ever since. Felt something sick in my stomach like I was eating or drinking something Vibbs gave me. I just felt off, didn't feel whole in a way. You just can't not have the NCAA Tournament. It's the greatest 3 weeks of the entire year. 
That's why I'm hard as a rock today. Just walking around constantly boned up like I watched Wild Things for the first time
And this college hoops season is going to be awesome. First off, we're getting crazy schedules. Take a look at some of these plans: 
We're getting mini bubbles. We're getting back-to-backs. It's going to be a Very Bachelor type voice a season unlike any other. Shit, look at the preseason top-3. It's going to be Villanova, Baylor and Gonzaga. 5 years ago or so people would call you the craziest motherfucker in the world if you listed those three as top-3 teams in the country. You have a season where eligibility barely matters! 
42 days until games. That's not too far away. It's actually kinda awesome having no offseason going from the NBA right to college hoops. Don't hate this one bit. Oh, not to mention we're getting some big time matchups this season. Teams can't do as many buy-games because you're not getting money from fans. So we're seeing bigger teams scheduling each other - Gonzaga is already playing Baylor and Iowa. Speaking of Iowa, can you believe this guy is the preseason NPOY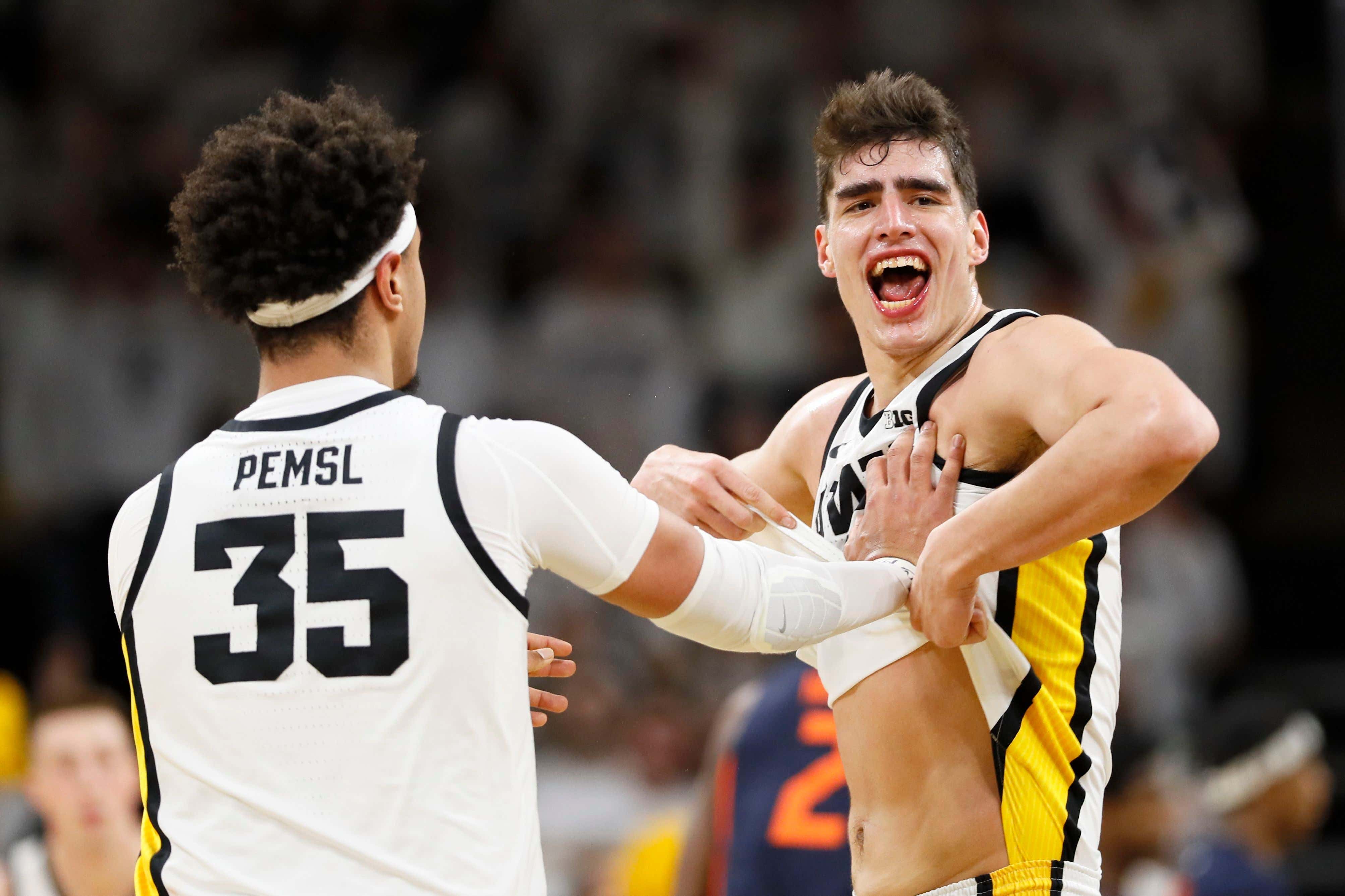 Charlie Neibergall. Shutterstock Images.
A big man named Luka Garza, who isn't from Italy, is your preseason NPOY. Now, don't get it twisted, he's awesome but Iowa might be the most overrated team in the country this year. Yes, Jordan Bohannon is coming back after playing just 10 games, but that's going to actually throw off a bit of the rotation that they had. Plus, it's not like they were AWESOME last year. They are returning the same team and unless Garza starts hitting threes and Fran coaches defense, this is a top-20 team, not a top-5ish team like some think. 
Anywho, college basketball is here. We're making it, folks. I can't wait for this season. We deserve it.