Handicapping The ROUGH N' ROWDY Ring Girl Field For Our PPV TONIGHT
After a long hiatus, Rough N' Rowdy finally returns TONIGHT October 23rd at 8 pm. In honor of election season, it'll be RnR 12: Red vs. Blue. And it's coming back to West Virginia, the birthplace of it all. The Mountain State always gives us the most unique bunch of fighters and entertaining fights. It also, maybe most importantly, gives us the best field of ring girls. And things are working a bit differently this year. 
We will be electing a President (1st place), Vice President (2nd place), and their 4 cabinet members (3rd-6th). For the first time ever, online voting will continue throughout the live PPV event next Friday. All online voting that started on October 9th will be combined with the votes throughout the live event to give our final scores. 
I will be breaking down and handicapping the field here. It is always an eclectic bunch that is sure to deliver us some unforgettable moments. After you're done reading, you can already start voting on your favorites HERE. And, of course, make sure you buy the PPV HERE.
Let's get into it. 
Ring Girl Nickname: Madi Bath
Height: 5'3"
Age: 21
Instagram Following: 62K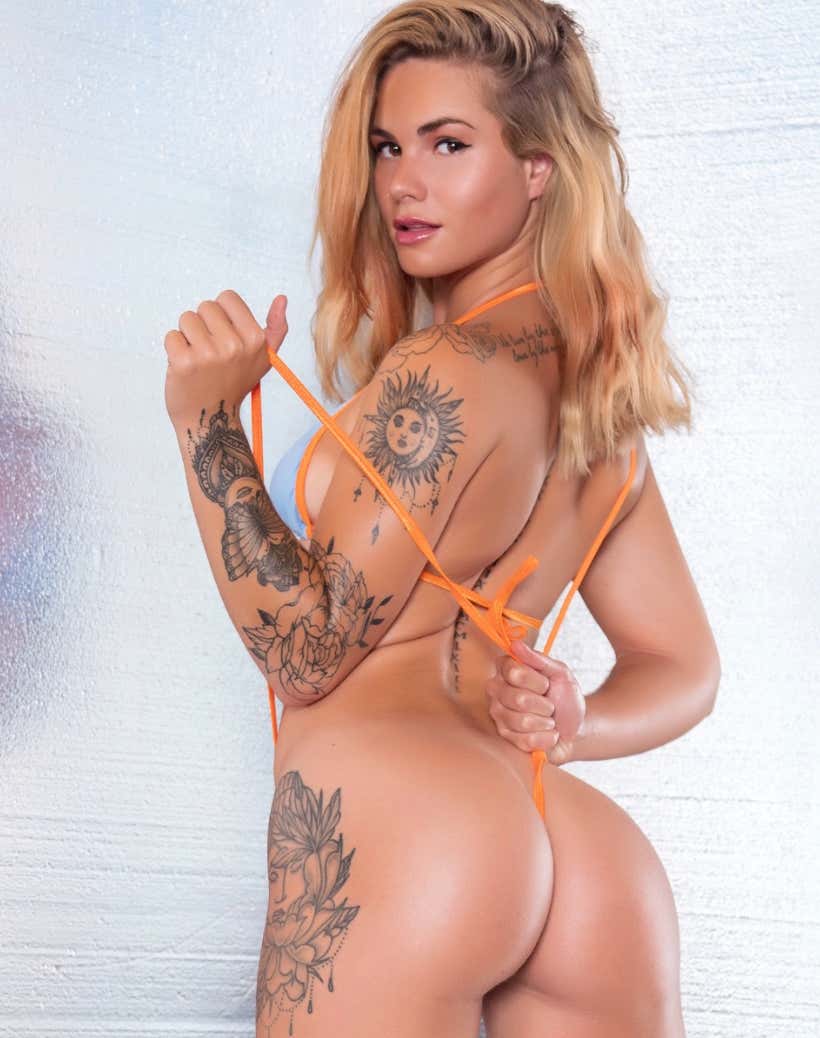 Ms. Bath is no stranger to ring girl competitions. She's been a ring girl since the early days and is always a strong contender. She's had her fair share of runner-up finishes to ring girl legend Sara Staley. With Sara surprisingly NOT in the competition this time, many are saying Madi is now the favorite and it's her competition to lose. She has the experience. She has the online following. She's always a crowd favorite. Anything can happen in a competition this wild, but Madi has to be considered the overwhelming favorite right now. 
Ring Girl Nickname: Queen E
Height: 5'6"
Age: 22
Instagram Following: 13K
Queen E is another ring girl veteran. I honestly wouldn't be surprised if you told me this is her 12th time competing. We know the bright lights won't scare her off, and she's extremely familiar with how the competition works. It's fair to assume she's accumulated her fair share of RnR supporters. Potential dark horse. 
Ring Girl Nickname: Ivy Caine
Height: 5'4"
Age: 26
Instagram Following: 3K
If we were picking winners strictly based on names, Ivy Caine might have to be our winner. She sounds like a supervillain. Unfortunately for Ivy, that is not how winners are picked. She's not a familiar RnR face and doesn't have the biggest Instagram following. I will personally crown her best nickname though (so far). 
Ring Girl Nickname: Karly Redd
Height: 5'5"
Age: 22
Instagram Following: 2K
I have been trying to figure out what that tattoo is for a bit now. I still haven't the slightest clue. Something to keep your eye on throughout the night - "What the hell is that tattoo?"
Ring Girl Nickname: HotWheelz
Height: 5'9.5" (she actually specified that herself like a guy on Hinge trying to say he's 6-foot)
Age: 24
Instagram Following: 400
Here I am ready to crown Ivy Caine with the best name of the competition, and then HotWheelz enters the race. I don't know a lot about Mrs. Wheelz. Under "Relevant Modeling Experience" she said, "N/A." She only has 400 Instagram followers. She's an unknown. But what we do know: HotWheelz is one hell of a name. 
Ring Girl Nickname: Maazari
Height: 5'4"
Age: 26
Instagram Following: 1,200
She's the shorter one in the photo. Another new face, we don't have much to go off here. It does appear, however, that she may work at an adult entertainment establishment of some sort. Does not exactly look like an accounting firm. Will that help her chances next Friday? Probably can't hurt. 
Ring Girl Nickname: Showdown
Height: 5'3"
Age: 22
Instagram Following: 2K
Showdown could be someone to keep an eye on. A current college student originally from Boston, she almost seems more likely to have been featured as "Local Smokeshow Of The Day" than a "Ring Girl Of The Day." She definitely stands out from the typical Ring Girl look. Will that help her? She's never done RnR before and doesn't have a big following, so that will hurt her chances. But she definitely has dark horse potential. 
Ring Girl Nickname: Gypsy
Height: 5'6"
Age: 23
Instagram Following: 900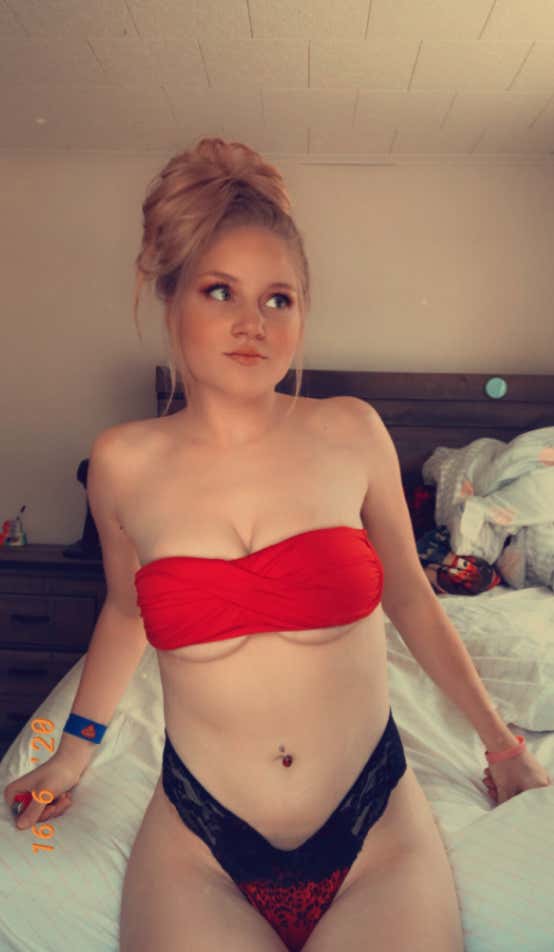 Why did she nickname herself Gypsy? Does she have magical powers of some sort? Does she hail from a mysterious land? All important answers we'll hopefully get. 
Ring Girl Nickname: Brieanna Lorraine
Height: 5'3"
Age: 35
Instagram Following: 1,300
Brieanna is the oldest entrant in this year's field. She's a seasoned veteran who has listed both bikini competition and modeling experience. She also appears to be a woman of many talents. Per her Instagram bio:
-Miss Frisky Friday October 2016
-Realtor
-Violinist
-Biker rally bartender
If she pulls out a violin at RnR, the place may explode. 
Ring Girl Nickname: Blue Eyed Devil
Height: 5'3"
Age: 28
Instagram Following: 100
She's a hometown West Virginia call with a solid nickname - Blue Eyed Devil. Will that be enough to will to her victory? Her online presence is severely lacking so probably not. 
Ring Girl Nickname: Cherry Bomb
Height: 5'4"
Age: 30
Instagram Following: N/A
Not listing an Instagram for an online voting competition is certainly a bold strategy. If Rough N' Rowdy doesn't work out, she can try out for Kill Bill 3. 
Ring Girl Nickname: MJD
Height: 5'7"
Age: 30
Instagram Following: 400
For "Bikini Contests You've Participated In" she listed "Hooters." Does that mean she worked there? Was she in some sort of Hooters bikini competition? The world may never know. 
Ring Girl Nickname: DevAnn
Height: 5'1"
Age: 30
Instagram Following: 800
That tattoo of the clock is awesome. Frontrunner for best tattoo award in my book. 
Ring Girl Nickname: B
Height: 5'3"
Age: 26
Instagram Following: 300
She's a Jersey girl who's been in Miss NJ USA before. How will the southern folk take to a Northeast girl coming down to their turf?
Ring Girl Nickname: Julia
Height: 5'3"
Age: 27
Instagram Following: 12K
Julia has a decent chance, I'd say. She has a good online following and has been in RnR before. Her biggest weakness, though? Just going by Julia. Need way more flare for a ring girl nickname. 
Ring Girl Nickname: Sarah
Height: 5'8"
Age: 20
Instagram Following: 3K
Another Northerner from Boston heading down to the Mountain State. Her Instagram bio says she's a "nurse to veterans" so she will definitely get some bonus points for that. 
Who's your favorite? 
Get started voting HERE. Buy the RED vs BLUE PPV HERE.