Someone Needs To Get Pavel Datsyuk On The Horn
About once a year a video of Pavel Datsyuk still playing dominating hockey emerges from the great depths of Siberia. The 42-year-old has been playing for his hometown team of Avtomobilist Yekaterinburg since 2018-19, but has been playing in Russia since he left the NHL after the 2015-16 season.
Kind of crazy to think that Pavel Datsyuk has been out of the NHL for five full seasons. Does it shock anybody that he is still dominating like he is though? If i'm an NHL contender, why don't give the ole magic man a call? The guy can clearly still play and would be a huge asset to a Cup contender. 
Lets look at the Stanley Cup Champion Tampa Bay Lightning, there 3rd line was a HUGE reason the team had playoff success. Sometimes you need those 3rd line guys to be diamond in the rough type guys, a low paying veteran who overperforms or some type of young guy trying to prove himself. Why not take a flyer on Pavel Datsyuk if you need something like that? 
Why doesn't a team like the Bruins, who need secondary offense and who have seemed to miss out on every big name free agent this offseason, give him a call? The NHL is clearly a young man's game now, that is obvious. But there is still a place in the NHL for guys like Pavel Datsyuk and you'd be blind not to see that. 
The crazy thing is? I bet Datsyuk doesn't want to leave Russia. I actually planned to write most of this blog on the fact this guy is insane for wanting to play in Yekaterinburg, Russia over somewhere in North America. After a quick google search, Yekaterinburg looks to be a lovely city. Located along the Iset river in Western, Siberia. The city has over 1.5 million people and even is the 4th largest city in Russia! A gorgeous sunset too I might add.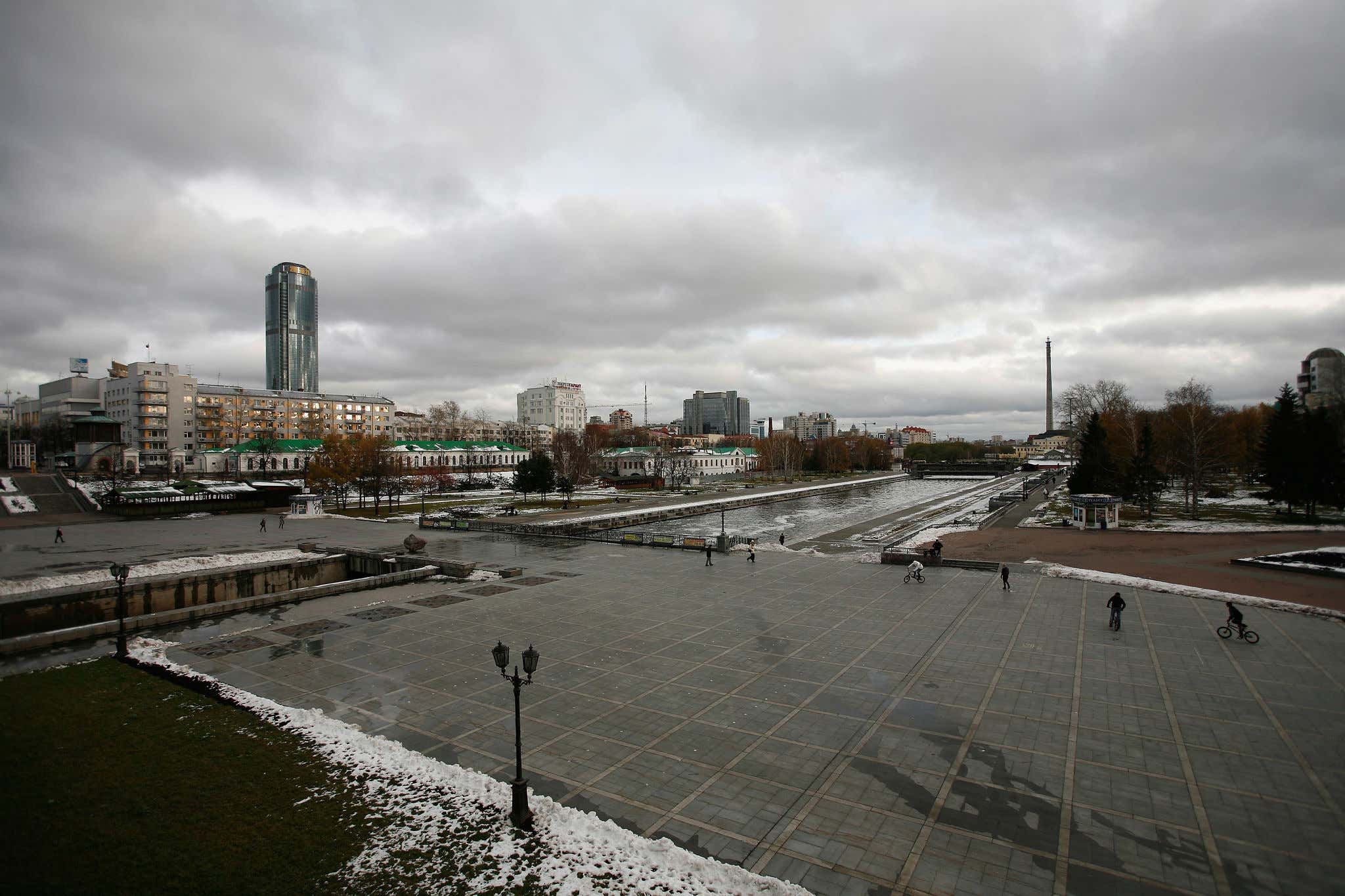 Harry Engels. Getty Images.