Dan Quinn Is OUT as Falcons' Head Coach
According to Jeff Schultz of The Athletic, Dan Quinn's dismissal as head coach of the Atlanta Falcons has been decided upon and will be announced in the next day or two.

As much as everybody with a functioning brain has wanted this guy fired for some time, it never feels great celebrating somebody getting fired. But it had to happen. The guy lucked into a stacked roster in 2016 and got all the way to the biggest stage and choked it away — and that became a bit of a theme over the next three and a half seasons, too.

I'm sure he can go back and be a successful defensive coordinator somewhere. It always seemed to me that Quinn cared a little too much about what he felt were the leadership aspects of being a head coach and not enough on the actual on-field product. Having your guys pumped up and wanting to play for you is great and all, but the results speak for themselves. When you've got guys who very clearly did not know they could pick up an onside kick as the receiving team before it went 10 yards, there's a disconnect somewhere.

But honestly, after keeping him this long, I was sort of hoping Arthur Blank would just let him ride out this season and tank this thing to the ground and trade the No. 1 pick at an exorbitant price tag. the last thing we need is this still somewhat talented roster rallying behind an interim and finishing 7-9 again.

But at least you have a while to begin the search for the next guy now — and I have just the candidate. He's been rumored to have had interest in NFL jobs before and he isn't having a great season right now. It might be time for him to move on to a new challenge.

Everybody welcome Lincoln Riley to Atlanta!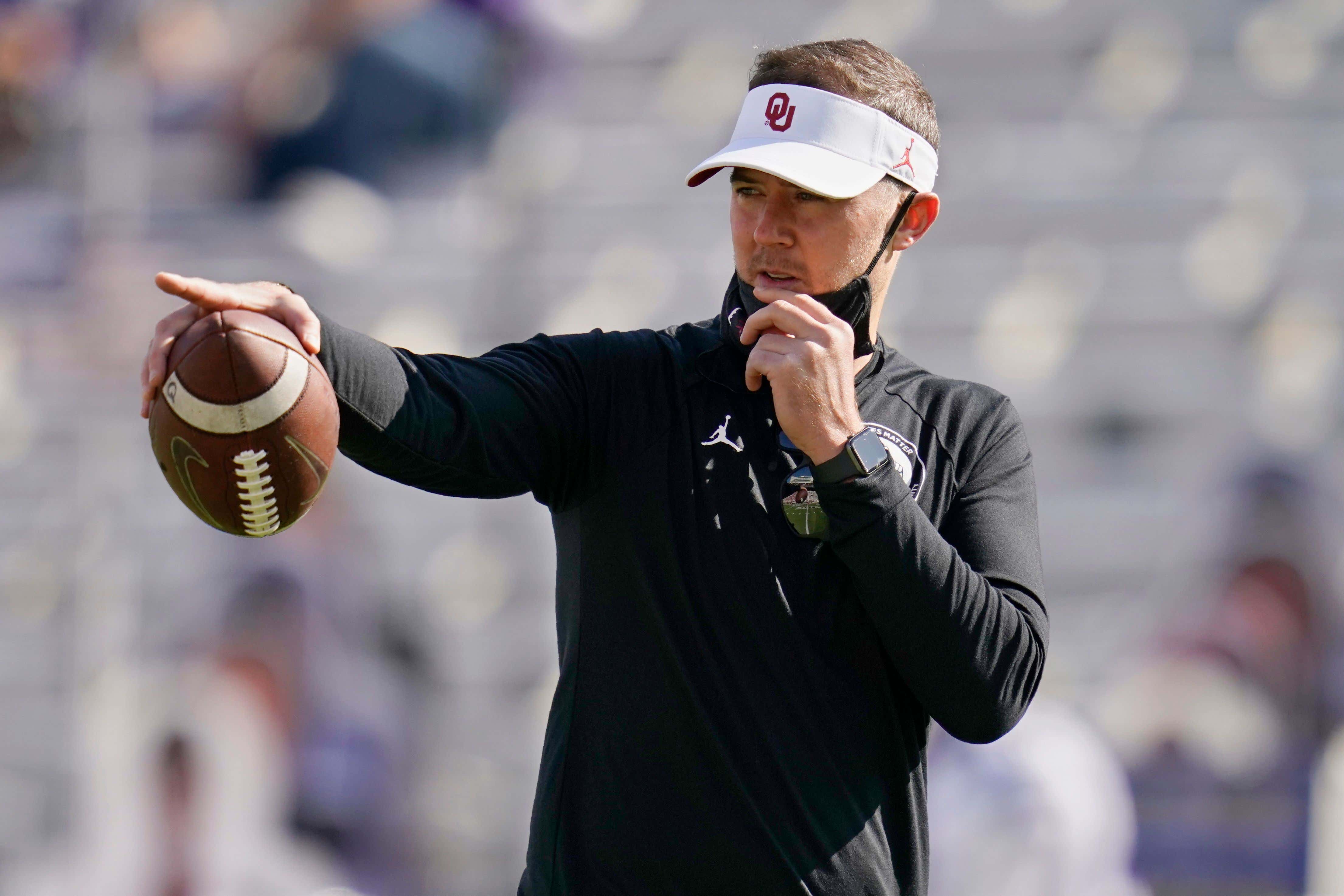 Sue Ogrocki. Shutterstock Images.