Breaking Down TV's Greatest Pitchmen And Pitchwomen
There's been a lot of talk the last week about "the flex seal guy' and how flush he is. 
Unlike the haters, which there are many, I celebrate other's hard earned success. So good for Phil Swift here.
It got me thinking, and pondering, about informercial and TV "pitch men and women". 
Where are they now?
Is there a HOF if you will for the greats that have stood out? Or are do they all just stand out due to how often we're bombarded with their clever marketing?
I decided to dive in.
Here's what I found.
Phil Swift - Let's start with the man who sparked this research.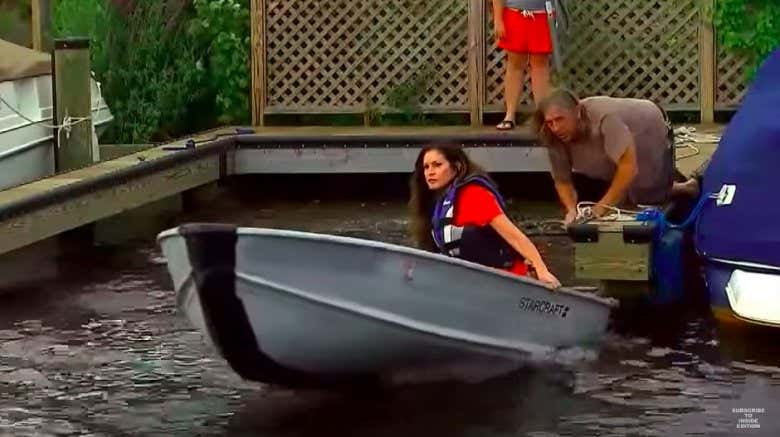 First off, the man just loves damaging boats and then putting them back together with his products. Loves it. Sawing them in half then Flex Taping™ it back together. Boring out the entire bottom of the boat, then Flex Sealing™ a window pane in it's place so you can see the school of sharks beneath him to really hammer home the trustworthiness of the product. You name it. If you have a boat, Phil Swift can damage it and then repair it with one of his and his brother's inventions.
Phil and his brother Alan, together invented the Flex family of products. They were both in the product marketing business since the 1980's before coming up with the idea for Flex Tape™. 
Some have claimed Phil to be the face and Alan to be the brains behind the operation but Phil claims just as much credit for the invention side of things.
Phil is certainly the face you put with the name though. And that voice.
Turns out what really put the Swift Bros. over the top was an appearance on a Youtube influencer's show. This guy JonTron pushes products for HEAVY kickbacks. This video's got almost 60 million views. It's literally just him sitting on his couch talking about how much he likes the Flex Tape™. We live in a bizarre world.
As far as it seems no run-ins with the law, or sex tapes, or anything out of the ordinary for Phil and Alan Swift. Aside from stacking cash and buying oceanside houses in Gulf Stream. The company has amassed an empire and continues to add new products to it's line (despite receiving terrible customer reviews). 
The Godfather - Jay Kordich
If you're going to discuss informercials than you better show some Goddamned respect to the alpha. 
That's right. Jay Kordich.
You might know him as "the eyebrow guy". Which is totally fine. That's part of his mystique. 
But to everybody else he's remembered as "the juice guy."
This guy was a fuckin specimen well into his 90s.
He was preaching fasting and juice cleansing back before they were even a thing. 
He did his marketing the good old fashioned way. On 4 am infomercials catered to stoned college kids, graveyard shifters, insomniacs, and people going through mid-life crises. And on cassette tapes. Not fuckin podcasts and targeted Instagram ads.
This man was a grinder. Literally and figuratively.
Over his 93 years on this planet, the man probably ground up and drank anywhere from 6-8 metric tons of fruit and vegetables.* 
Oh yah, and this is his wife Linda who was 30 years younger than him.
Kordich claimed he once went two full years without consuming a solid food. 
R.I.P. to the Juice Man and thank you for laying the groundwork for those that came after you.
The Grilling Champ - George Foreman
Nils Jorgensen. Shutterstock Images.
No offense to George Foreman whatsoever. But talk about falling ass-backward into hundreds of millions of dollars brother. 
Little known fact. 
The "George Foreman Grill" was almost the "Hulk Hogan Ultimate Grill". 
The Hulkster had the opportunity to put his name on the grill but for some unsubstantiated reason passed. 
There's a few different versions of the story going around, but the one Hogan himself claims is this:
When asked if he passed up on the George Foreman Grill, the former WWE world champion said: "Stop, that's not true! My kids were upset because I was always picking them up late from school.

"So I said 'I'm going to beat all these soccer moms today', and went to McDonalds, got a cooler, had everything ready, and got to the school at like 2:30pm, instead of 3:30pm, and now I've finally got all the soccer moms behind me and my kids excited I got there early.

"Then I get home and press the old school voicemail recorder machine and it says, 'Hey Hulk, this is Sam Perlmutter, I've got a grill and I've got a blender and I'm going to call you and George [Foreman] to see who wants it.

"I wasn't there to answer the call, so when I call Sam back he said George took the grill.

"So basically, $550 million later, George got the 'Lean, Mean Grilling Machine' and I got a blender that when you put double-AA batteries in, it would fart and then turn off."

Who knows if either story is true…

When asked for clarity on the different versions of events by a fan on Twitter, Foreman gave a classy response

He said: "The real story is Hulk Hogan is about the best friend I ever had. He could do a Hogan whatever it'd Fly, cause I'd buy."
Which would make perfect sense if he hadn't in fact filmed a whole infomercial for the grill. See below- 
Nonethelss, one way or another the grill landed in the enormous hands of the two time heavyweight champion of the world. 
Foreman reportedly has made over $550 million dollars since it's introduction to the market back in 1994.
The concept for the grill was created by Michael Boehm of Batavia, Illinois. The original intention was to create an indoor grill that would provide a unique benefit of cooking on both sides at once. A second key benefit was to reduce the fat content of hamburgers and other meats by draining away the fat into a separate reservoir. Michael Boehm designed the product with a floating hinge and slanted grilling surface to accommodate foods of different thicknesses and drain fat away from the food. Engineering work was performed by Bob Johnson. Boehm and Johnson brought a JVC camcorder and a sample of the product in bright yellow to the office of Barbara Westfield at Salton, Inc. The video was played, showing fat dripping from the grill into the collection tray. They presented the product as "The Fajita Express". The fajita grill had been promoted at industry trade shows in the early 1990s, but received little interest.

The slanted grill concept was pitched by Tsann Kuen to Salton Inc. After one year, and several trade shows, Salton sent samples of the grill to George Foreman's colleagues, who then sent the grill to Foreman to test. Boehm was not involved in teaming up the grill and Foreman. Salton made several changes to the technical function of the product, removing the four risers meant for the user to lift up the grill, slide in one of the two included trays, and fill taco shells. One tray was for grease of fajita meat, and the second tray was to hold a taco shell, as was shown in the demonstration to Westfield in the original presentation at the Salton office in Mount Prospect, Illinois.
Foreman's tagline "It's so good I put my name on it" became super popular in the 90s. 
The grill is endorsed by Foreman and Jackie Chan in Asia. 
Richard Simmons
Harry Langdon. Getty Images.
(great nut shot Richie)
What's there to say about Richard Simmons that hasn't already been said?
(Fun Fact - his real name is Milton) 
Back in the 80's and 90's he was a cultural icon. 
There wasn't a product he wouldn't hawk and sell the shit out of. 
He was most well-known for his famous "Sweatin' The Oldies" workout series-
Where he'd jazzercise dance to oldies tunes with a bunch of old battle axes.
Simmons graduated from high school weighing 268 pounds, he claimed he was addicted to food. But he also loved to dance. So he figured out a way to get in shape, eat healthy, and market it to America.
From there he moved on to "Move, Groove, and Loose". A combo dance and diet program - 
Then he went head to head with Weight Watchers with his own version "Deal-A-Meal"
Recently Mr. Simmons kind of went into hiding. Prompting speculation that something nefarious had happened.
KFC, Big Cat, and Pat covered this episode extensively. 
He has since popped up from time to time to help spread the word about social distancing and appears to be alive and well.
Billy Mays
Chris O'Meara. Shutterstock Images.
Kingpin. 
Mays was a Pittsburgh native and college dropout. He worked at his father's hazardous waste company before packing up and heading to Atlantic City. On the Atlantic City boardwalk, Mays sold the Washmatik portable washing device to passersby, along with other "As Seen on TV" products. In Atlantic City, he was taught how to sell by older salesmen, saying "I was taught to pitch by a lot of old pitchmen. That's the kind of style I have."
Throughout his career, he promoted a wide variety of products, including OxiClean, Orange Glo, Kaboom, and Zorbeez. His promotions aired mostly on the Home Shopping Network through his company, Mays Promotions, Inc although they aired on various other syndicated networks.

He and his business partner, Anthony Sullivan, were also featured on PitchMen, a Discovery Channel television series that documented their work. His distinctive beard, attire, and impassioned sales pitches made him a recognized television presence in the United States and Canada

At a Pittsburgh home show in 1993, Mays struck up a friendship with rival salesman Max Appel, founder of Orange Glo International, a Denver-based manufacturer of cleaning products. He was then hired by the company to promote their line of cleaners, OxiClean, Orange Clean, Orange Glo, and Kaboom, on the Home Shopping Network in St. Petersburg, Florida. That same year he also befriended another future pitchman, Anthony Sullivan. Customer response to Mays' sales pitches was enthusiastic, with a sharp increase in sales after his first day on the network, although some reviews were poor. He was very well known for shouting in an abrasivemanner during infomercials.

Mays was the CEO and founder of Mays Promotions, Inc., based at his home in Odessa, Florida. His services as a pitchman became highly sought-after, and he appeared in commercials for many diverse "as seen on TV" products such as Mighty Putty. Mays claimed to be an avid user of the products he promoted.

In December 2008, Mays began appearing in ads for ESPN's online service, ESPN360. These ads were a slight departure for Mays as they were designed to be parodies of his and other infomercial cliches with Mays appearing to be doing a parody of himself.
Talk about a used car salesman. When you think of slick talkin', quick walkin' pitchmen Billy Mays is who you imagine in your head. 
He even had the rabid cocaine habit to go along with the persona.
The infomercial king was found dead in his Florida home in 2009 of an apparent overdose.
The initial autopsy ruled that Mays' cocaine use caused the fatal heart attack. A second autopsy showed that while he used the illegal drug, he was not high when he died, but that he also had a toxic mix of powerful prescription painkillers, anti-anxiety drugs and alcohol in his system when he died.
The Great Suzanne Somers
Aaron Rapoport. Getty Images.
Let's talk about a Hall Of Fame Babe and titan in the infomercial game, Suzanne Somers.
We're talking about a lady that has been a certified missile for like 100 years.
70's Suzanne 
80's Suzanne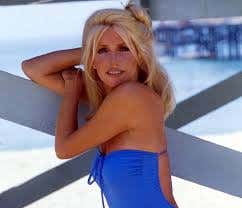 90's Suzanne 
She's even still bringing the heat - 
I was too young to really remember her "Thighmaster" commercials. And thank God because I can't imagine how horned up I'd be seeing this pop up on my low def, 28 inch Magnavox. 
wowzas. 
In the early 1990s, she was the spokeswoman in a series of infomercials for the Thighmaster. This thing was all the crazy with suburban housewives around the world.
The My Pillow guy - Mike Lindell
Everybody knows the My Pillow guy. If you didn't know him for his pillows, you know him for his friendship with the president, or for his crack to riches story that's been heavily publicized lately.
Prior to inventing MyPillow, Lindell launched and operated a number of small businesses including carpet cleaning, lunch wagons, and a few bars and restaurants in Carver County, Minnesota. During the 1980s and 1990s, Lindell was addicted to cocaine, crack cocaine, and alcohol, leading to foreclosure of his house, and his wife filing for divorce. Lindell stated that he achieved sobriety through prayer in 2009, and, since then, has been clean.
Lindell invented the MyPillow pillow in 2004 and grew the business into a big time Minnesota manufacturing company. 
The company's success took off after launching an infomercial in October 2011.
The thirty-minute show was shot in one day in front of a live studio audience and cost $500,000 to produce and launch. Since it first aired, My Pillow has sold more than 30 million pillows and grown from 50 employees to over 1,500.
Tony Little
Make no mistake about it. Tony Little fucks. 
Laugh at him all you want. But it's theoretically and physically impossible not to fuck when you're rocking a bod like that topped off with a pony tail straight out of a Vidal Sasoon commercial.
If you still don't believe me why don't you ask Mrs. Draper how she liked the pipe?
Also, did you know Little is a former Mr. Florida and Mr. Junior America bodybuilding champion? Yah I bet you didn't.
In 1983, while training for the NPC USA Championships, he was involved in a car accident and suffered numerous physical injuries. He had two herniated discs, a knee dislocation, a cracked vertebra, and lacerations. He recovered enough to compete in the event and finished fifth place as a middleweight competitor.

During his recovery, Little began developing exercise programs and became successful in the fitness industry. His book One on One with Tony Little: The Complete 28-Day Body Sculpting And Weight Loss Program has sold thousands of copies. His fitness videos have won 14 Platinum Awards, 9 gold video awards, and over 47 million customers. His products are sold by retailers worldwide, including HSN and QVC. His most notable product is the Gazelle
Vince Shlomi, aka the ShamWow Guy
Life comes at you fast. Vince Shlomi is a perfect example of just how fast it does. 
Offer Shlomi better known as Vince Offer, Vince Shlomi, "The ShamWow Guy", or "The Slap Chop Guy", is an Israeli-American infomercial pitchman, director, writer, and comedian. Offer's first major work was the 1999 comedy film The Underground Comedy Movie. Offer owns, produces, and appears in television commercials for his products "ShamWow!", an absorbent towel; the "Slap Chop", a kitchen utensil; a lint roller called the "Schticky"; a liquid cleaner called "InVinceable"; and another kitchen utensil called "Crank Chop". He has also officially advertised other products that he does not own, such as Quicky Grass.
One day you're peddling one of the hottest products on the "As Seen On Tv" market - the ShamWOW™, which he then parlayed into another marketing deal for The Slap Chop™  - 
dating chicks with huge racks -
Jason LaVeris. Getty Images.
and next thing you know, your mug shots plastered everywhere for beating up a hooker after she bit your tongue.
But let's focus on the positives. 
Guy sure could sell the shit out of super absorbent microfiber towels -
Susan Powter
When I think of Susan Powter I think of Buckcherry. 
Always screaming into the camera and at you through the tv screen. 
Stop the insanity!
Susan was a fitness instructor/motivational speaker from Australia.
It's a shame she buzz cut her hair because she had a body that did not quit and high cheekbones.
She loved to train people that let themselves go and get drill instructor tough with them.
Donald Trump
Yes, the Donald is on this list.
Many people forget that when he wasn't bankrupting his late father's businesses he was whoring himself out to anything and everything under the sun he could put his last name on.
Pizza, fake colleges, airlines, vodka, board games, mortgage companies, magazines, steaks (yes steaks), and a travel company.
Here's just a few of his pitches
Ron Popeil
Set it and forget it baby!
When you think about American inventor success stories Ron Popeil has to come to mind. He is the living embodiment of the American Dream.
Popeil learned his trade from his father, who was also an inventor and salesman of numerous kitchen-related gadgets such as the Chop-O-Matic and the Veg-O-Matic to major department stores. The Chop-O-Matic retailed for $3.98 and sold over two million units. It indirectly spurred Ron Popeil's move into television, as it was so efficient at chopping vegetables it was impractical for salesmen to carry all they needed for their pitches. The solution was to tape the demonstration.

Ron initially operated as a distributor of his father's kitchen products and later formed his own company (Ronco) in 1964. He continued as a distributor for his father and added additional products from other manufacturers. Ron and his father (Samuel) became competitors in the 1970s for the same retail store business.

Popeil received the Ig Nobel Prize in Consumer Engineering in 1993. The awards committee described him as the "incessant inventor and perpetual pitchman of late night television" and awarded the prize in recognition of his "redefining the industrial revolution" with his devices. He is a past member of the board of directors Mirage Resorts where he served for 22 years under Steve Wynn as well as a past member of the board of directors of MGM Hotels for 7 years under Kirk Kerkorian. He became the recipient of the Electronic Retail Association's Lifetime Achievement award in 200 and he is listed in the Direct Response Hall of Fame.

He is currently a member of the advisory board for University of California Los Angeles' Business, Management and Legal Programs. In August 2005, he sold his company, Ronco, to Fi-Tek VII, a Denver holding company, for $55 million, with plans to continue serving as the spokesman and inventor while being able to spend more time with his family.
Nobel Prize winner, major gaming board of director, admired inventor who successfuly exited to spend more time with his family. 
And he could peddle the fuck out of rotisserie -
Matthew Lesko, better known as The Question Mark Guy
Star Tribune via Getty Images. Getty Images.
Lesko is a looney tune. 
He'd pop up on your screen around 3 in the morning screaming that the government was handing out free money, you just needed to buy his book to learn how to get it.
Problem was, Lesko was completely full of shit. 
A 2004 report by the New York State Consumer Protection Board claimed that most of the grants mentioned in Lesko's books were actually public assistance programs that many people were not eligible for, and that Lesko misrepresented examples of people who had taken advantage of government programs.

The New York Times criticized him for having implied a current association with the paper long after ending a 1992–1994 NYT column.

In 2005, Lesko was named #99 in Bernard Goldberg's book 100 People Who Are Screwing Up America because, "He is a symbol for self-centered free-riders."

In an interview with the Washington Post in July 2007, Lesko admitted having assembled his books from government guides to grants and loans, quoting Lesko as saying of his first book "I plagiarized the whole thing" and "I didn't write a lick." Lesko later added "I get stuff for free and I sell it for as much as I can get."
What's really crazy is a google search shows this guy is still out there telling people how to defraud -
John W. Scherer, a.k.a. The Video Professor
Another scammer. 
Scherer prayed upon the millions of computer illiterate souls that saw his commercials promising to easily teach you how to use everything from Windows to word processor on his CD-Roms. All you had to do was pay for shipping and handling.
You'd then be sent subsequent CD-Roms after your initial order for the low low price of $200- $300. 
"Video Professor is unlike mobile scams which look to get a relatively small $10–$20/month subscription on your mobile bill and hope you never notice," Arrington wrote. "They go for the big kill: $190-$290 charged to your credit card on time."
Oh you want to cancel? Good luck getting through to customer service. 
Billy Blanks
Mjt. Shutterstock Images.
The Tae - Bo sensation.
What a come-up story Billy had.
Blanks was hired as a bodyguard for lead actress Catherine Bach AKA Daisy Duke from "Dukes of Hazard", during the filming of 1988's Driving Force, which was filmed in Manila during a time of political unrest. 
Blanks impressed the producers and was written into the script in a supporting role. This led to Blanks' work in several martial arts films, including King of the Kickboxers and Bloodfist. 
Blanks also appeared in the opening scene of Tony Scott's The Last Boy Scout, where he plays a doomed pro-football player. Blanks played Ashley Judd's kickboxing instructor in Kiss the Girls.
He parlayed all this success into his own line of kickboxing fitness videos he called "Tae-Bo".
Andrew Cuomo
I know what you're thinking. Andrew Cuomo? The brother of famous body builder Chris Cuomo? The Governor of the state of New York? A pitchman?
Yah buddy.
Before he was sentencing the elderly to death by nursing home, he actually delivered an incredible sales pitch for State Of New York brand hand sanitizer. He even let his competition know (Bezos), his product was "superior" and that he wasn't fucking around. 
James Dyson
Jason Kempin. Getty Images.
What a voice. This guy could sell STD's and I'd robably buy them just because of that soothing, reassuring voice. 
Not only did he invent the suction mechanism for his vacuum's, and sell them himself, but as he says in his commercial - he took it apart piece by piece to get to the bottom of it losing suction. Anybody with a brain knows that to build something great you have to take it apart.
Anthony Sullivan - The Oxiclean Guy
Another great voice. 
If I ever patent an invention you can take it to the bank that I am getting somebody with a smooth New Zealand or British accent to hawk my wares. 
In the early 1990s, he moved to the United States and teamed up with a manufacturing company to create the "Smart Mop". A few years later, he debuted it on Home Shopping Network (HSN), where he met his future business partner and friend Billy Mays. In the mid-1990s, HSN hired Sullivan as a network show host. In 1998, he left HSN and formed Sullivan Productions in Tampa, Florida.

His production company produces commercials and content for brands such as OxiClean, H20 Steam Brand, Nutrisystem, Arm & Hammer and Swivel Sweeper. He has helped celebrities diversify their interests as seen with the launches of Chef Ming Tsai's Aero Knife and Jennifer Flavin's Serious Skin Care line. He makes regular appearances on HSN.
Klee Irwin 
Klee is the stereotypical scammer for life. 
He got his start in the 90's pushing carb blocking "dual action cleanse" pills he guaranteed to work on late night informercials. 
He was fined millions by the FDA. 
He went on to rebrand himself and sue anybody that documented his past, including wikipedia for posting the following which they decided to take down.
He's now claiming to be a physics genius, pushing "quasicrystals" and ranting about 8 dimensional projections of a 3D universe.
Here's his own bio from his webpage - 
Klee Irwin is an author, physicist and entrepreneur, who dedicates the majority of his time to Quantum Gravity Research (QGR), a research institute he founded in 2009. The mission of the organization is to discover the geometric first-principles unification of space, time, matter, energy, information and consciousness.

As the Director of QGR, Klee manages a dedicated team of mathematicians and physicists developing emergence theory. Since 2009, the team has published numerous papers and journal articles laying out some of the mathematical building blocks and axiomatic ideas for this unification model.

Klee is also the founder and owner of Irwin Naturals, an award-winning global natural supplement company providing alternative health and healing products sold in thousands of retailers ranging from Walmart to Whole Foods. Irwin Naturals is a long-time supporter of Vitamin Angels, which aims to provide lifesaving vitamins to mothers and children at risk of malnutrition thereby reducing preventable illness, blindness, and death and creating healthier communities.

Outside of his work in physics and nutraceuticals, such as CBD, Klee is active in supporting students, scientists, educators and founders in their aim to discover solutions leading to high impact positive change in the world. He has supported and invested in a wide range of people, causes and companies including Change.org, Upworthy, Donors Choose, Moon Express, Mayasil, the X PRIZE Foundation, and Singularity University, where he is an Associate Founder.
Kevin Trudeau
Chicago Tribune. Getty Images.
Huge scumbag
NY Post - Best-selling author Kevin Trudeau, whose name became synonymous with late-night TV pitches, was sentenced to 10 years in prison Monday for bilking consumers through ubiquitous infomercials for his book, "The Weight Loss Cure 'They' Don't Want You to Know About."

As he imposed the sentence prosecutors had requested, U.S. District Judge Ronald Guzman portrayed the 50-year-old Trudeau as a habitual fraudster going back to his early adulthood. So brazen was Trudeau, the judge said, he once even used his own mother's Social Security number in a scheme.

"Since his 20s, he has steadfastly attempted to cheat others for his own gain," Guzman said, adding that Trudeau is "deceitful to the very core."

Trudeau, whose trademark dyed-black hair turned partially gray as he awaited sentencing in jail, showed little emotion as the stiff sentence was handed down at the hearing in Chicago.

Addressing the judge earlier in a 10-minute statement, Trudeau apologized and said he's become a changed man. He said he's meditated, prayed and read self-help books while locked up at Chicago's Metropolitan Correctional Center.

"I have truly had a significant reawakening," said Trudeau, who was dressed in orange jail clothes. "If I ever do an infomercial again … I promise: No embellishments, no puffery, no lies."
Miss Cleo
One of the all time great scammers.
Miss Cleo was actually Youree Dell Harris, an American-born actress. In 2002, her parent company American Psychics Network was charged with deceptive advertising and fraud. Harris would make subsequent in other commercials parodying her famous role and even voiced a similar character in the video game "Grand Theft Auto: Vice City". 
Her scam was so weak that she often screwed up and forgot to stick to her fake accent in the commercials as seen here -
I think that's pretty much everybody. Now you know everything about TV pitchmen and women.