Karens Are Now Claiming Not Wearing a Mask Is Part of Their Religion
I thought I had seen it all from the Karens when it comes to reasons they can't wear a mask, but this is certainly a new one. Some people are trying to invent a new religion which includes not wearing a mask as one of its core tenants.

This "religious exemption card" reads in part, "The bearer of this card is LEGALLY EXEMPT from wearing any face coverings or being subjected to temperature taking or viral testing."

Honestly, this seems like sort of a last-ditch effort but that being the case, you could come up with a lot worse. There's nothing Karens who haven't been to church in 10 years love more than invoking religion. And now that their religion can include being exempt from wearing a mask? Win-win.

If you're interested in how one may acquire this religious exemption, the process is probably a little more rigorous than you think. Just kidding, you go to this website and make a $12 donation.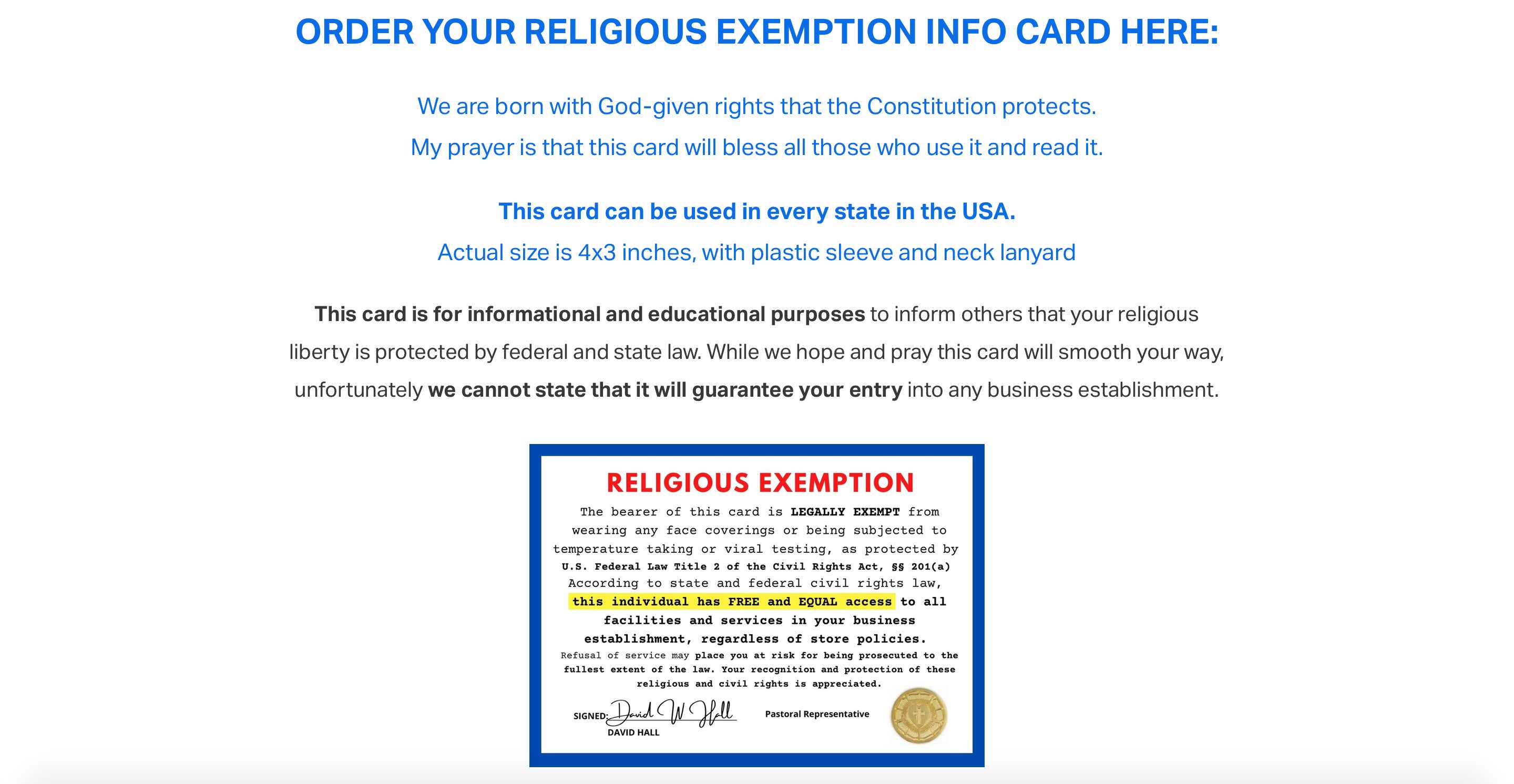 Unfortunately, your newfound religious exemption might not be as ironclad as you would hope, as the site states the card is for "educational purposes only" and "does not guarantee you entry into any particular business establishment."

I can't wait to see what the Karen community comes up with next. They're sure as hell not just going to start wearing masks, so we'll likely have some more fun excuses to look forward to.

There is likely nothing that will ever top the "pants don't stop farts" excuse, though.