The "Chuck" Cast Got Together For A Table Read Reunion
EW: Entertainment Weekly is kicking off its EW Reunions: #UnitedAtHome series by bringing together the cast and creators of NBC's beloved spy comedy Chuck.

The show's stars  Zachary Levi (Chuck Bartowski), Yvonne Strahovski (Sarah Walker), Adam Baldwin (Colonel John Casey), Joshua Gomez (Morgan Grimes), Sarah Lancaster (Ellie Bartowski), Ryan McPartlin (Captain Awesome), Vik Sahay (Lester Patel), Scott Krinsky (Jeff Barnes), and Mark Christopher Lawrence (Big Mike), gathered on Zoom, along with co-creators Josh Schwartz and Chris Fedak to reminisce about their time on the series.

They also performed a table read of the script for "Chuck Versus the Beard," episode 9 from the show's third season. The episode was hand-picked by fans on social media after a call-out by EW and Levi himself to help us decide which script to revisit.

With everyone in good spirits running back the episode, the cast also opens the door on the possibility of reuniting for a Chuck Versus the Movie, with Levi joking "I'm just trying to get 90 minutes worth of content from [co-creators Josh Schwartz and Chris Fedak]."
If you somehow haven't heard me talk about both excessively, I'll reiterate that Survivor and Chuck are my two favorite television shows in the world. Let's focus on Chuck for this blog. 
The cast got together for a reunion to do a table read of an old episode "Chuck Verses The Beard." It's the episode where *SPOILER ALERT* Chuck tells Morgan about being a spy. It's a classic episode. The first one that Levi himself directed and obviously a pivotal moment in the series. 
It was great to see the cast get back together. Felt like a new episode of Chuck even though it was just re-reading an old one. They're clearly still a pretty tight cast, and they even left the door open for an official reunion or movie. I have been debating re-watching Chuck in its entirely for a third time, and this is really making me want to do so. 
If you're a Chuck fan, enjoy the bonus Chuck episode. If you're not, I'm begging you to give the show a shot. You can binge it on Amazon Prime. It's about a nerdy guy who works in an electronics that gets a government supercomputer in his head and becomes a CIA agent. Great storylines and twists throughout the series, but it's also very funny with a ton of awesome side characters. It can probably have a spin-off series without even using the main characters. That's how deep the cast is. 
Also if you need another reason to watch. Yvonne Stravohski.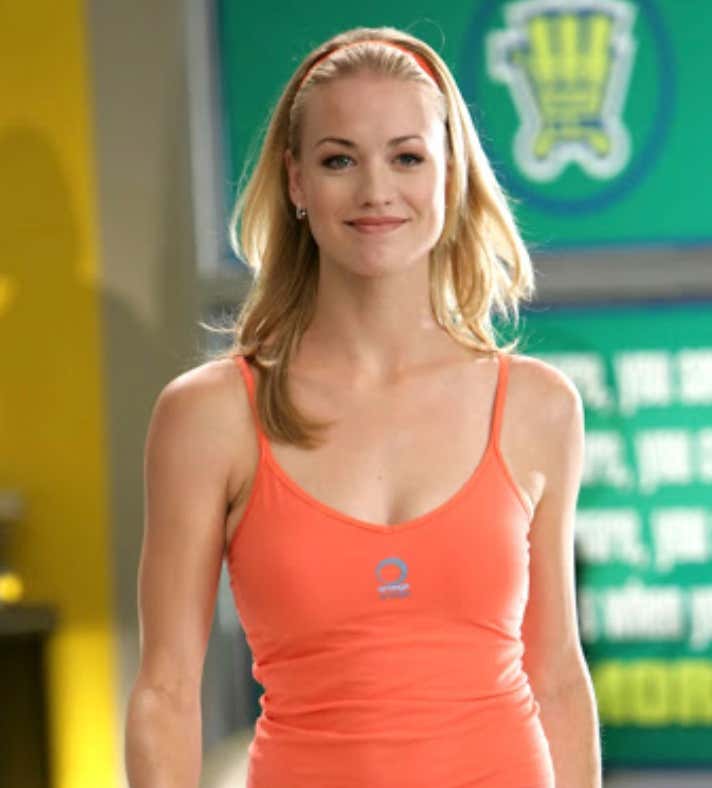 Enough said.