ROUND ONE Of The Best Action Movie Since 1980 Bracket
ICYMI, last week I put out a call for you guys & girls to vote and help seed this bracket which is pitting the best action movies of the past 4 decades against each other in a no holds barred deathmatch. Well, the results are in, and this is what your bracket looks like.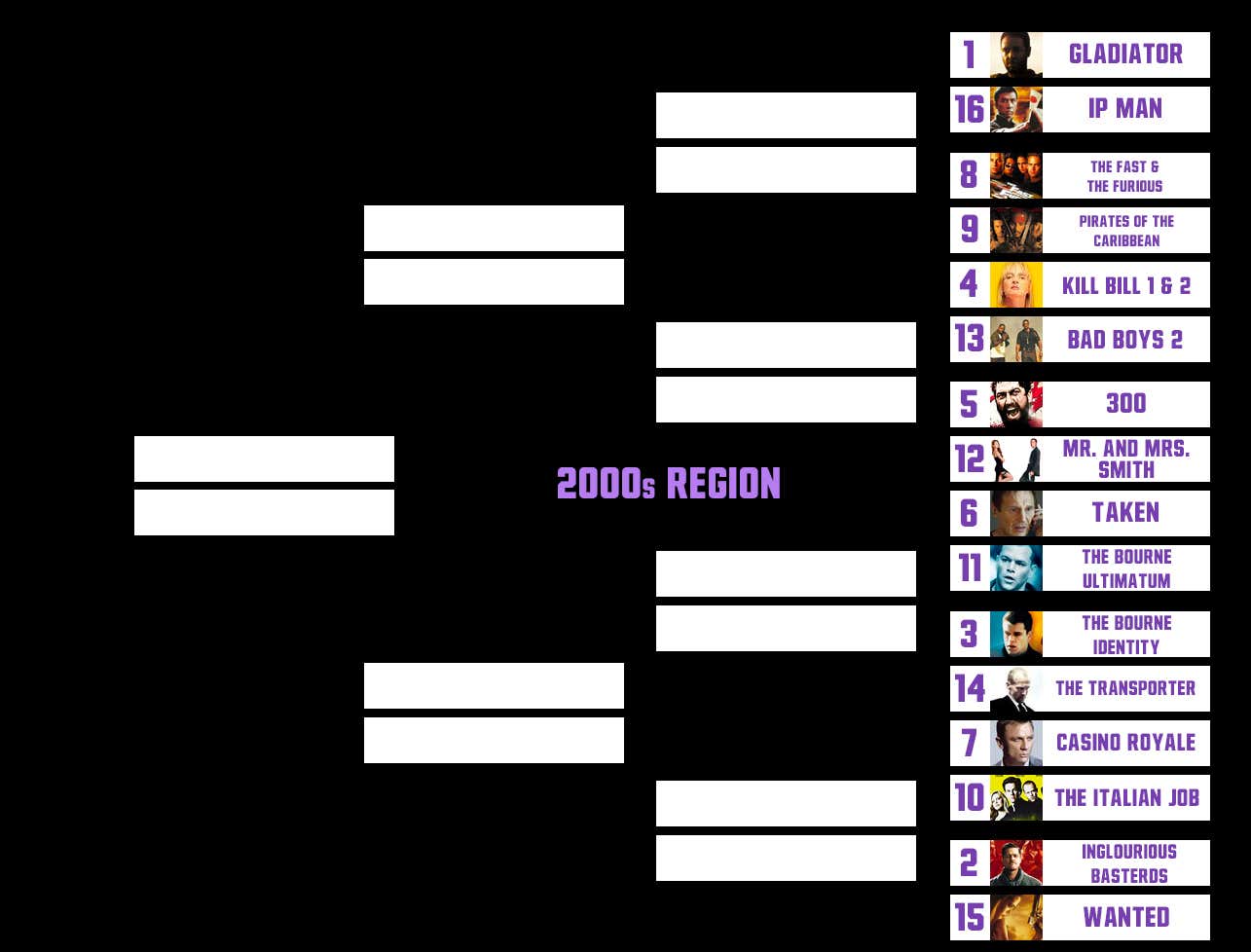 The 80s might be the most stacked top-to-bottom decade followed closely by the 90s, but the 2000s and 2010s are extremely top heavy. It's also hard to judge because of nostalgia and all that. For example, the action in 'The Raid' is better than the action in any given movie from the 1980's but I still like most of the 80's movie better. Remain as objective as you can, happy voting! 
Oh and if you feel the need to scream and yell "Why isn't XYZ on here!!!", I strongly recommend reading the seeding blog before doing that. 
If the embedded form doesn't work on your device, CLICK HERE to go straight to the google form. Happy voting!