The Best Way To Spread Christmas Cheer Is...Well Apparently It's Making A Giant Dick On Your Roof With Christmas Lights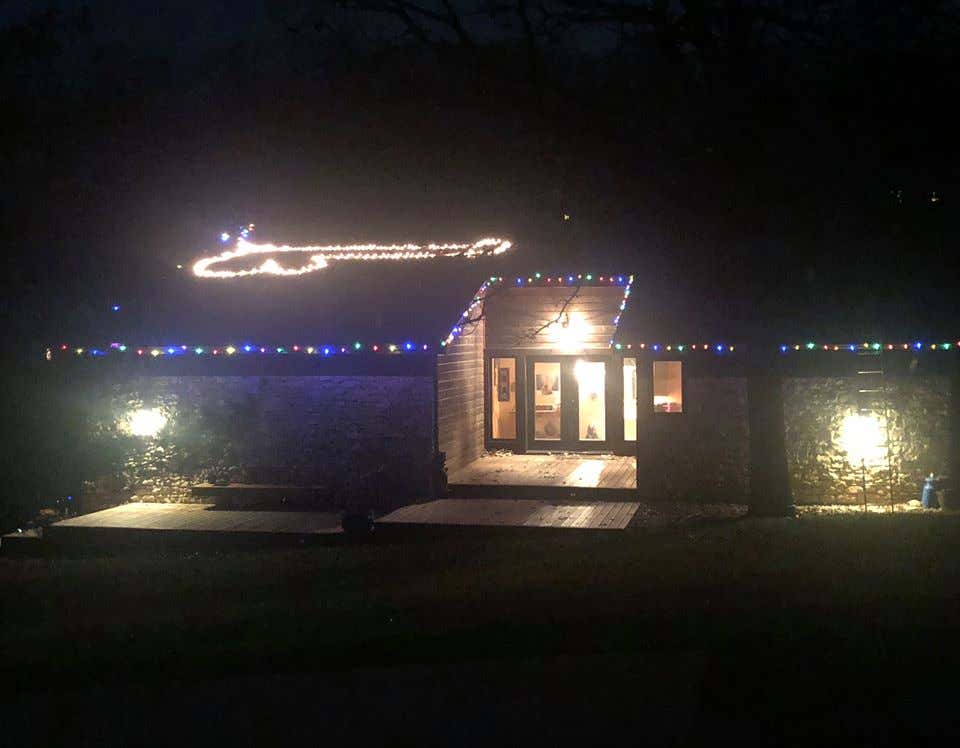 *Extremely Borat voice*: My Wiiiiiife. 
Some people just get it, man. I feel like over the years, people have become lazier and lazier about putting up Christmas lights. Have you seen the thing where it's just a giant projector that puts lights up on the side of your house? How long could that possibly take to set up? Maybe 3 and a half minutes? It's a travesty. I remember back in the day when you'd have to go out there for hours only to find out that half the lights aren't working anymore, run out to the store to buy some new ones, spend another couple hours up on the roof redoing the whole thing, and then by the time you're done with the lights you are so sick of Christmas that you're ready to take them all down. That's the Christmas tradition that I know and love. None of this "oh let's just get a projector and call it a day" crap that I've been seeing lately. 
So that brings us 24-year-old Shelby Gash, who is now a Christmas legend. She's not going to take the easy way out and just try to take the quickest, easiest way out of decorating her home for the holidays. She's gonna put in the work and also get creative out there. How creative? Giant glowing dick creative. So now not only will her home light up the entire neighborhood during the most wonderful time of the year, but it'll also bring plenty of cheer. Drawing dicks is funny. Plain and simple. Anybody who watched Superbad for the first time during their most formidable years knows that. This is one of the most influential scenes in cinematic history for an entire generation. 
Now she just needs to one up herself and put a snow machine at the tip next year. I love this woman.