'You Don't Know Shit About What We Do. Embarrassing For Us.' - Dan Hurley Absolutely Ripped UConn Fans A New Asshole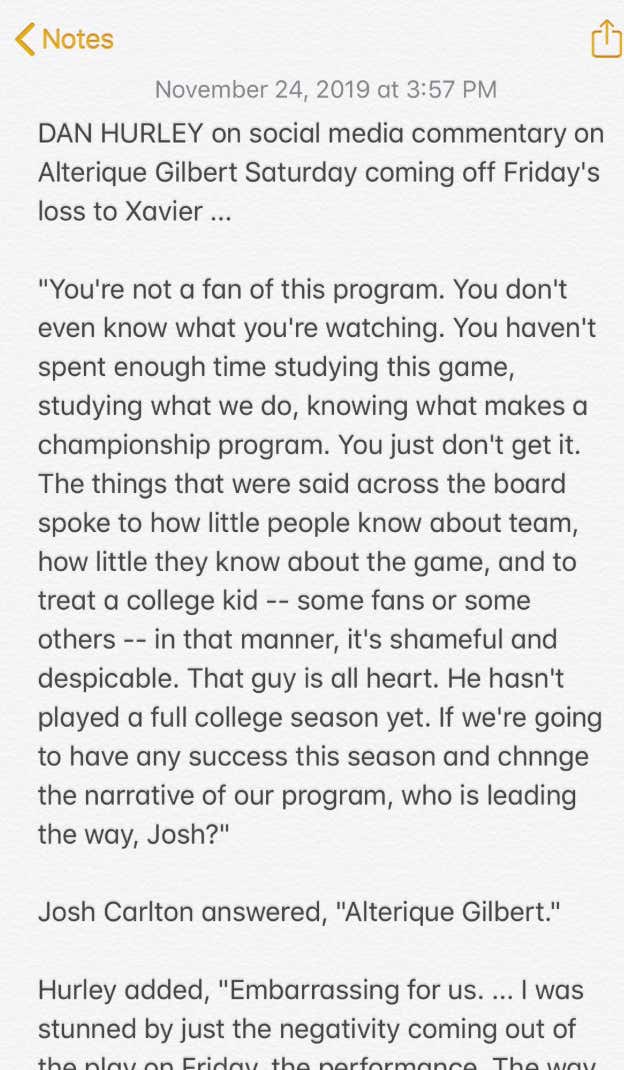 If you're a UConn fan you gotta love this, because you know exactly who Hurley is ripping. He's ripping that dude you sat next to at a bar and just bitched and moaned about Alterique Gilbert without knowing that his shoulder has gone to shit on him the last few years and this is his first full season. More importantly, if you're a UConn player or recruit, this is what you want out of your coach. Most coaches would bite their tongue when it comes to calling out fans, Hurley doesn't give a shit. It's all part of changing the culture at UConn that he's talked about publicly. It's about teaching these guys how to win again. 
So this all stemmed from Friday night's game against Xavier. Gilbert essentially had a chance to win the game twice, both times making questionable decisions in terms of how to attack on offense and both times just getting absolutely eaten up. Throw in the fact he was just 2-for-13 from the field and yeah, UConn fans were complaining. He followed it up with 7 assists today though in an 80-55 win though. That's what prompted Hurley to not only say this but when he took Gilbert out demand a near standing ovation from the crowd. 
So good for Hurley. This is now your program and this is what you need to do. Plus, play into the fact that everyone thinks you're crazy on the sidelines but have your guys back.