Should The Blackhawks Hire Mike Babcock?
There is a TON of chatter on the interwebs and twitter dot com about how the Blackhawks should go after Mike Babcock and dump Jeremy Colliton. I understand it on one hand. Babs has a diesel resume. Stanley Cup, Gold Medals, etc etc. Look, I can't pretend to be an expert on Babcock. I don't know what he would bring or change or anything like that. I'll defer to the expert
Babcock to the Hawks?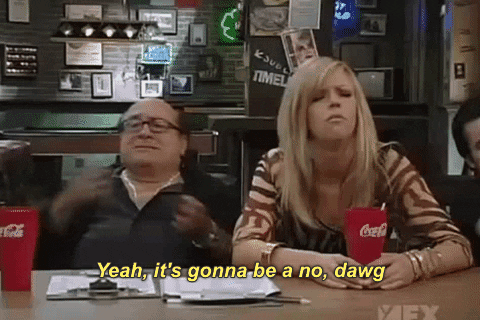 Also, even though I was on the #FireColliton train about three weeks ago, the circumstances have changed. The Hawks were playing man defense, they couldn't create chances, they were dumping the puck in because they had no other options. I didn't think the Coach would change his tactics, so I wanted to change the coach. BUT…Colliton did change. Scrapped it all and now the Hawks are a VERY competitive team in every night since. So no, I would not fire Colliton to replace him with Babcock while things are going well for the Hawks.
Other Changes To Make
1)
I don't know how the Blackhawks can piece together the defense corps effectively into pairings I am very tired of Gustafsson as a "top pair" dman with Keith. He's a drag on Duncs and it hurts the team overall. I also don't like putting Murphy with Maatta because Murphy needs more minutes and Maatta is definitely a 3rd pair defenseman. Same thing with de Haan and Seabrook. That pairing has been pretty solid together, but at this point de Haan is a top 4 dman and Seabrook probably isn't. So you've got three defensemen that you trust, and three that you want low risk sheltered minutes for. Trying to come up with the most effective pairings becomes like a chinese finger trap. I think their best bet would be…
Keith-Murphy
de-Haan-Seabrook
Maatta-Gustafsson
But the real answer is that they should probably trade Gustafsson and promote Boqvist full-time. You can never have too many NHL caliber defensemen. Injuries are going to happen over the course of a year and if the Hawks remove a piece from their defense now that means more games for Boqvist, Koekkoek, and maybe Gilbert or even Holm or Carlsson. If the Blackhawks trust those guys enough to be regulars in case of injury then I don't understand the desire to hang on to Gustafsson. The Blackhawks could use more help in their top 9. Maybe Gustafsson can get them another winger they can trust in that spot. It's why I wanted to add Ryan Dzingel over the summer.
2) Kirby Dach usage…I don't know the answer there either. He's been great and people are complaining on the internet about having him in a 4th line role and not getting any power-play time. I am not one of them. There is no one perfect way for a player to develope at the NHL level and if there is well I certainly don't know about it. Perhaps Dach is having a ton of success lately simply because they aren't asking too much of him. They're not asking him to set up Kane and Debrincat, they're not asking him to grind with Toews and Saad. They're not asking him to take on the tough matchups and an offensive burden. It's just "go out there, play the right way, play your game, and anything you give us is gravy" and it's working. 10 points in 15 games for an 18 year-old is incredible. Everyone just relax. He's already more than fine and things will continue to get better. Keep him fresh, let him grow into his roles with the team, and hope he's ready to be even more of an impact player come spring time.