Grading the Newest Sex Scandal Teacher, October 21, 2019
Florida – An ex-teacher at New Smyrna Beach High school is accused of having sex with a 16-year-old student twice and sending him nude photos of herself, according to a charging affidavit from the Volusia County Sheriff's Office.
Between March and July, deputies struggled to find the nude photos and other messages Megan Parris, 28, had allegedly sent to the student, or physical evidence that the student was in her vehicle.
But in conversations with the student and other witnesses, deputies learned that Parris and the student had sexual intercourse two times in a parking lot near the beach; that Parris sent the student two nude photographs and a message that said "I Love You;" and that Parris and the student were frequently in her classroom alone together, at least once after Parris asked another student to leave them, according to Parris' arrest report. …
He originally told police their first encounter was at Parris' New Smyrna Beach home in February, and their second was in a parking lot in Parris' car. But a few days later, he said he didn't want his cousin, who loaned him a phone that he used to communicate with Parris, to get in trouble, so he lied.
That's when he clarified: both sexual encounters occurred in Parris' vehicle in a parking lot near the beach, her charging affidavit states. The student was in Parris' home, after she volunteered to give him a ride after school and she said she had to stop at home to get something, according to police documents. Parris invited him inside and they began kissing in the kitchen. The student became uncomfortable when Parris took her clothes off and told her to stop, which she did. She put her clothes on and they left the residence together, documents state.
One week later, Parris was at the same park as the student, who was there with his cousin. The student and Parris went to the beach together. Eventually they had sexual intercourse in the back of Parris' vehicle, the affidavit states.

And two weeks after that, investigators said, Parris picked up the student when he was walking home from school and they went back to the same parking lot to have sex again. …

The student was able to tell deputies about a scar and tattoos on Parris that would usually be covered by clothing.
During the investigation, one school employee told deputies he saw Parris and the boy walk into campus in the morning on multiple occasions starting in November 2018. The employee estimated they would come in together 90% of the time. …
Another male student told deputies that Parris had purchased an iPhone from him in January and admitted the phone was for "them," meaning Parris and the student. In late February, the student bought the phone back from Parris.
Another female student told deputies that the student admitted to her there were multiple sexual encounters between him and Parris beginning in 2018. …
Parris' arrest comes after Stephanie Peterson, a former teacher at New Smyrna Beach Middle School, was sentenced to three years in prison in 2018 for sex with a 14-year-old.

It takes a lot of character to do what Megan Parris did. Not have sex with one of her high school math students. That takes the opposite. Caving in to the urge to bone a teenager takes a total lack of character. But if you're going to get into the Sex Scandal Teacher business, it takes a steely-eyed determination and a ton of belief in yourself to follow in the footsteps of one of the all time greats like Stephanie Peterson.
Simply put, Stephanie is one of the best there ever was in this game.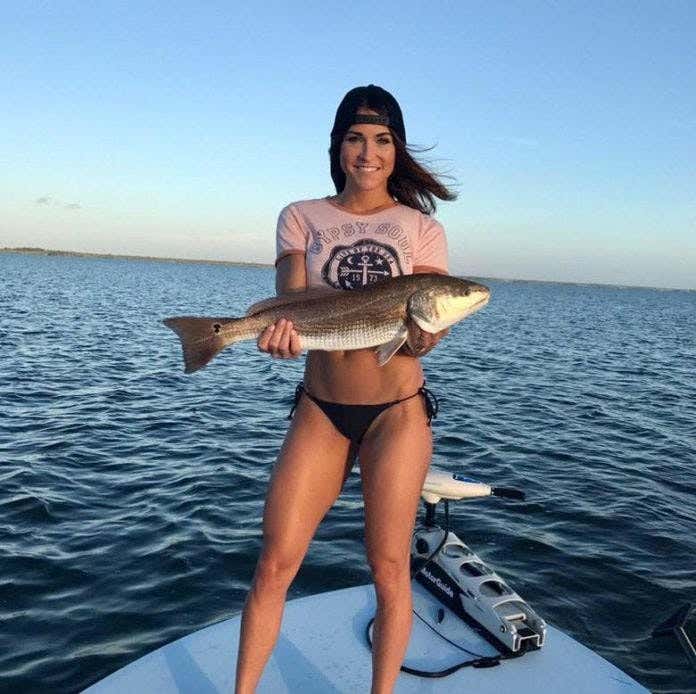 Following a Stephanie is hard no matter what. But it's a million times harder when she's from your own school system. That takes confidence. That takes guts and backbone. Not to mention the usual utter lack of common sense.
Look, not everyone who follows a legend can live up to it. Not everyone can pull it off like Mickey Mantle replacing Joe Dimaggio, Carl Yastrzemski following Ted Williams, or Aaron Rodgers taking over for Brett Favre. Sometimes you just need someone who can be a solid performer, stand up to the pressure and be their own self. That's what this one has done here. She's not trying to be the next Stephanie Peterson. Just the best Megan Parris she can be. And Myrna Beach should be proud they can produce two such lunatics.
The Grades:
Looks: I'll use the word again. Solid. Just a good, old fashioned, dependable, throwback kind of SST. Not spectacular. But the kind who'd be able to play in any era, in any state. And it would be patently unfair to compare her to one of the highest Looks grades of all time, so I won't.
Grade: B-
Moral Compass/Bad Judgment: We've got nudes. Burner phones. "I love you" messages. Attempted kitchen sex. Successful beach parking lot sex. Identifying marks no student should be able to identify. Showing up in the morning together. And apparently half the school knew about it, read the messages or saw them hanging out together behind locked doors. Sure, her lawyer says it's all circumstantial. If so, then Megan is the most Sex Scandal Teachery non-Sex Scandal Teacher of all time.
Grade: B+
Intangibles: I'd say Myrna Beach schools are long overdue for a Reality TV show. Where the math class shows you how many times D goes into V.
Grade: A
Overall: B+.
Do you have someone you want to see graded? Tweet her to me @jerrythornton1 or email me at jerry@barstoolsports.com. Your service to the betterment of mankind will be its own reward.