What Would Be The Perfect Rough n Rowdy Card Involving College Basketball Coaches?
This is a basic question. Rough n Rowdy is tonight and we're in the middle of college hoops season. What would be the perfect card involving guys who look uncomfortable wearing suits two times a week? Here would be my ideal card, let me know yours.
Main Event: Dan Hurley (UConn)/Bobby Hurley (Arizona State) vs Sean Miller (Arizona)/Archie Miller (Indiana)
How will a tag team boxing match work? I have no idea, but the one thing I do know is Rough n Rowdy would be the place that would figure it out. And what would be better than a brothers tag team match. We know Bobby Hurley can take a hit:
We already have built in rivalries with Sean and Bobby out at the Arizona schools and Archie and Danny both coming from the A-10 together. I like to imagine that Sean Miller would come out in a sweaty white dress shirt for his robe
Tell me this chin can't take a couple of hits:
Odds: Millers -135
Undercard
Lightweight Championship: Steve Wojciechowski (Marquette) vs Mick Cronin (Cincinnati)
I can appreciate these two guys as someone under 6'0″ myself. Both are known for being scrappy guys to make things fair we're putting them up together. I know Mick may want to go after a ref, but he'll have to settle for Wojo here.
Imagine Wojo coming to the ring and immediately slapping the floor. He'd be a great heel.
Odds: Cronin -160
Battle for Rocky Top: Penny Hardaway (Memphis) vs Rick Barnes (Tennessee)
This is the rivalry we needed. Memphis/Tennessee has always been a real good rivalry and now that we got coaches involved it's even better. I know people will point at Penny being younger and more athletic, but I feel like Rick Barnes is crafty. Something to consider here.
Odds: Penny -210
Someone's Going to Break a Hip: Coach K (Duke) vs Jim Boeheim (Syracuse)
We're going to an old man fight here. K vs Boeheim. This could be the battle for Team USA basketball but more importantly I want to see these two guys shuffle around out there.
The moment K gets hit for the first time:
I assume this will be a lot of flopping from K and Boeheim trying to figure out how he can run a zone defense with no offense in the fight. I assume the refs will favor Duke here.
Odds: Coach K -105
Battle of the GQ Suits: Tony Bennett (Virginia) vs Jay Wright (Villanova)
This is just for the guys who know how to dress. Both Bennett and Wright are straight out of the GQ section and I've never seen them even with a hair displaced. Look at these guys:
I'm thinking they'd get to the ring and not even fight. Be too scared to mess up their suits. Probably shake hands and walk right on out leaving everyone confused as to what the hell happened.
Odds: Pick em 
Battle of Shirtless Men: Bruce Pearl (Tennessee) vs Mike Brey (Notre Dame)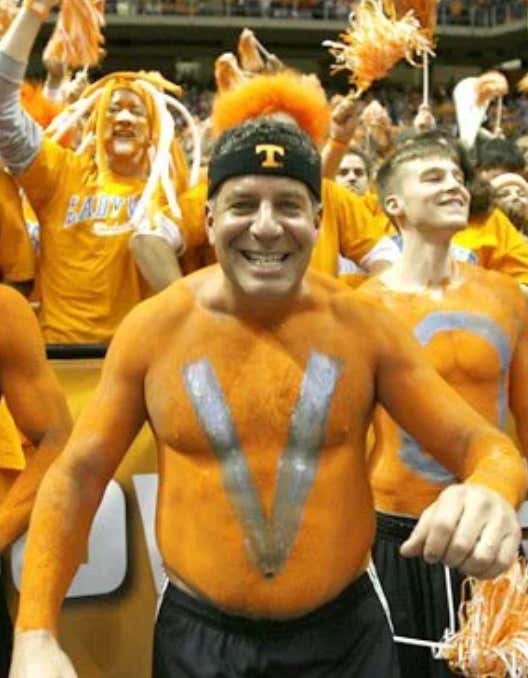 Loser has to wear a shirt.
Loser goes home home: Patrick Ewing (Georgetown) vs Chris Mullin (St. John's)
Both guys have talked about returning home to coach their respective colleges. Both were stars in the Big East back in the 80s. Ewing has the height, weight and reach, but Mullin is a fighter. Loser has to resign and go home home.
Odds: Ewing -225
These Coaches are Angry: Frank Martin (Kansas State) vs Fran McCaffery (Iowa) 
I mean look at Frank Martin. It's almost unfair to pair him with anyone:
Odds: Frank Martin -10000
Cross Sport Belly Bumping: Bret Bielema (N/A) vs Bob Huggins (West Virginia) 
We're going to go cross sport for just one here. But, the rules must be they can only belly bump. Oh, the other rule is Huggins must wear a track suit:
Odds: Huggy Bear -145
Fight for his Dad's honor: John Calipari (Kentucky) vs Richard Pitino (Minnesota) 
We can't get Rick back over here from Greece so Richard will have to step in. We all know the Pitino vs Cal rivalry so this will just have to carry down to his son. In order to keep the trend, Brad Calipari will be in John's corner dressed as Will Ferrell.
Odds: Calipari -175
What matchups am I missing? Let me know (@barstoolreags) or leave a comment. Oh, and buy RnR it's going to be awesome again.