Andre Iguodala Didn't Waste Any Time Shooting His Shot at Luka Doncic's Mom Last Night
Move over NBA Wags, Mirjam Poterbin (AKA Luka Doncic's mom) is officially here.
Last night, a star was born. As predicted by Reags, she was the center of attention when the Dallas Mavericks (via Atlanta) selected her son with the #3 pick. It took a couple of mere seconds of air time for EVERYBODY on the internet to take notice.
Including Andre Iguodala (who I'm 97% sure is married, by the way).
Out here shooting that — not so subtle — shot. I can't blame the guy one bit. All of the people that are saying Iggy shouldn't have done that are dead wrong. It was a pretty damn respectful shot, if you ask me. Anybody who thinks it's disrespectful to talk hot moms is an idiot.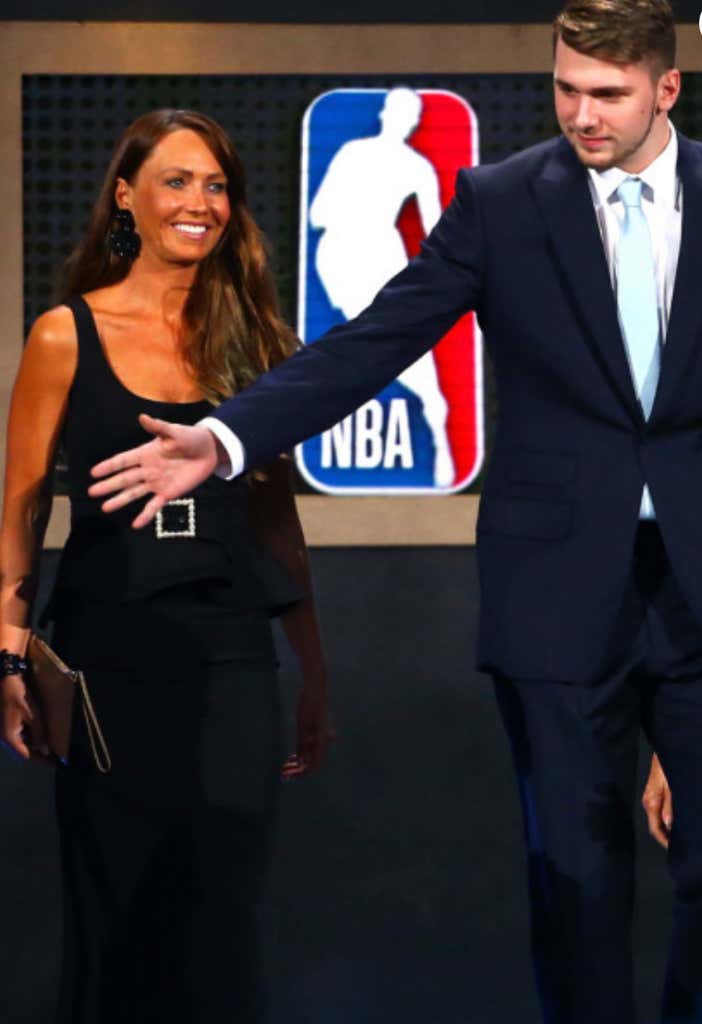 I still can't believe this is his mom. 10/10 thought it was his girlfriend and that's the ultimate compliment.
PS – Am I the only one feeling serious 'Stacy's Mom' vibes? It would be a real shame if none of these NBA guys trying to get into the music scene didn't remix that 2003 banger.
A real damn shame.
Here's her Instagram. Happy Friday, Stoolies.