Eli Manning Put Together An Easter Egg Hunt Combined With A Football Game With Some Of His Former Giants Teammates In His Backyard That You Have To See To Believe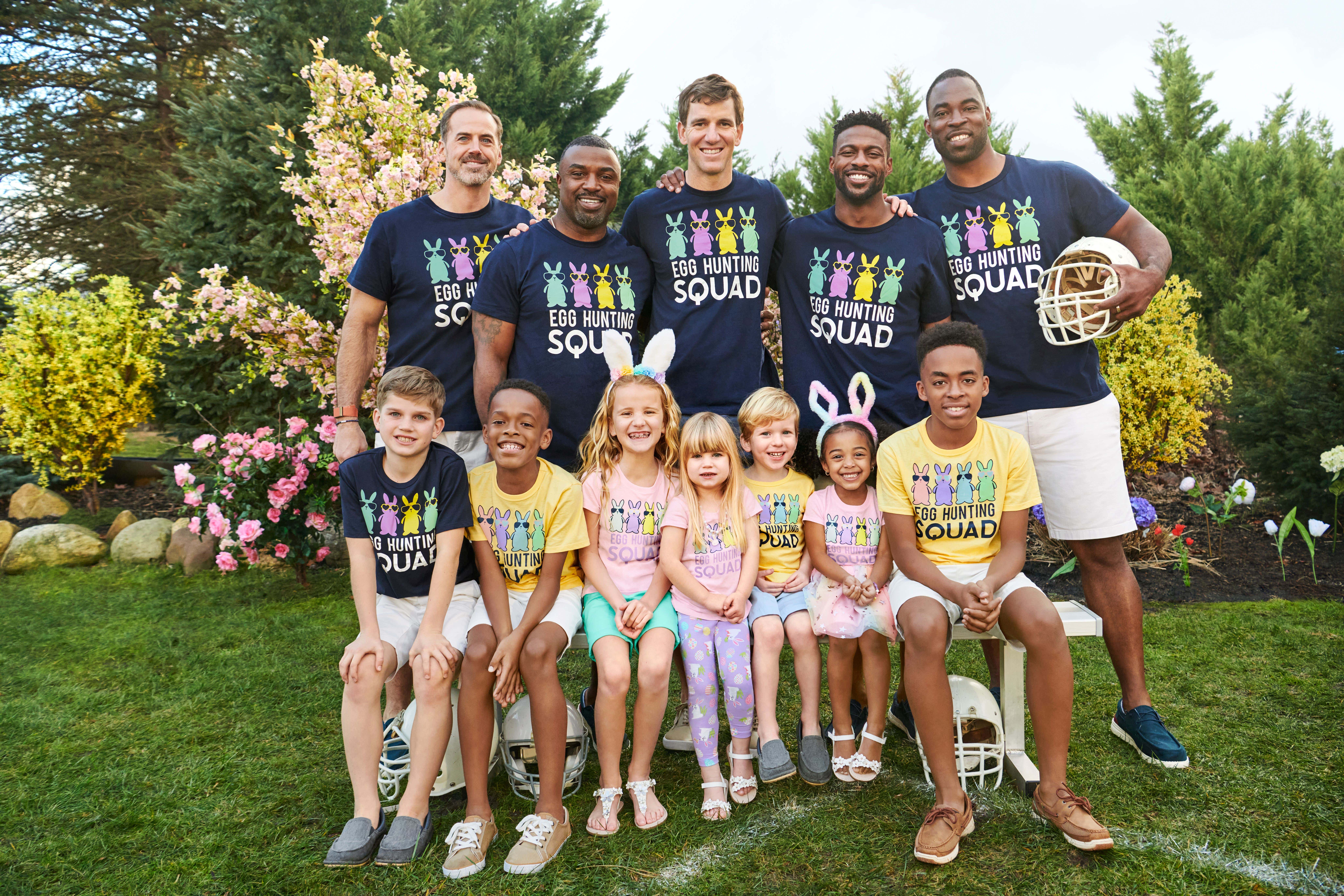 Family and Football: two of the greatest things that someone can enjoy in the fall and winter. But thanks to Eli Manning, football now has a very important role in the spring! The two-time Super Bowl Champion joined today's Pardon My Take to highlight his campaign with The Children's Place, which includes the debut of this awesome commercial that intertwines a family-friendly Easter egg hunt and a backyard football game.
Eli and his family are joined by his former Giants teammates Justin Tuck and Shaun O'Hara, plus Emmanuel Sanders and Brian Westbrook for this chaotic and exciting journey. We have all played a backyard football game before, but when you combine that with the quest to pick up as many Easter eggs as possible, it is going to result in an exciting chain of events that you have to see to believe.