The 13th Round with Ray "Boom Boom" Mancini
What a fucking DELIGHT sitting down with a childhood favorite of mine, Ray "Boom Boom" Mancini... A Hall of Fame boxer who held the WBA lightweight title from 1982 to 1984.
AP. Shutterstock Images.
(Look at the hair on that guy!)
During the interview, I glance over a watershed moment in Ray's career (and life) because I did not feel the need to open an old wound.  But I also know that some of my readers are relatively new to boxing, so I will explain now why I mentioned that Ray's career record of 29-5 is misleading since he was never the same after the Duk Koo Kim fight.
.
.
On November 13, 1982, a 21-year-old Mancini met 27-year-old South Korean challenger Duk Koo Kim.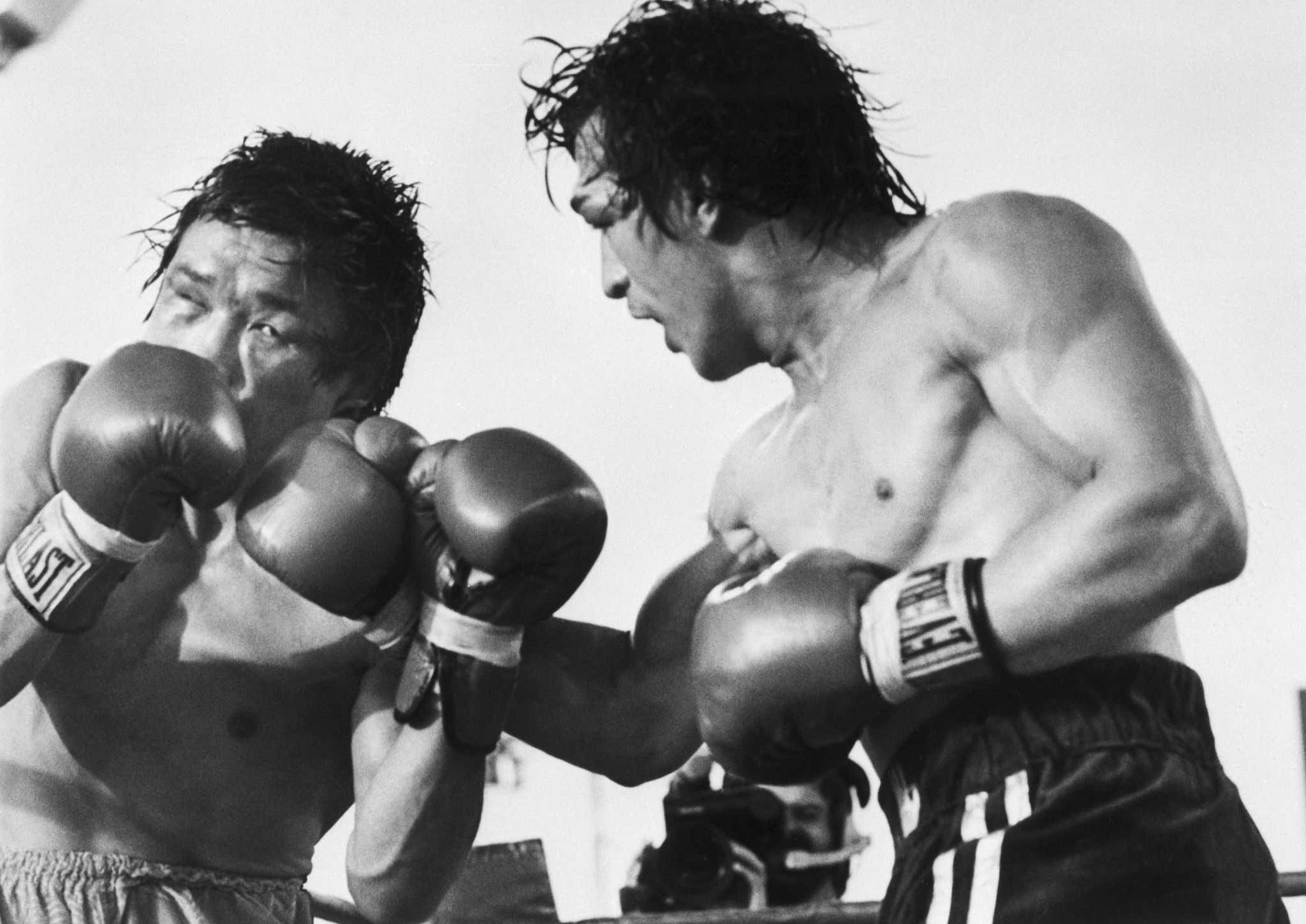 Bettmann. Getty Images.
Kim had struggled to make the 135 lb weight limit and had to lose several pounds shortly before the fight.  I know it is commonplace to see a fighter "sucking weight" before a match, but sometimes the effect that has on an athlete's body is just devastating. 
Mancini won by TKO in the 14th round… And moments after the fight ended, Kim collapsed and fell into a coma, having suffered a subdural hematoma, and died four days later.
Ray fell into a deep depression afterward.  
To make matters even worse, in addition to Duk Koo Kim, Kim's mother died by suicide three months after the fight, and then the bout's referee, Richard Green, killed himself about 7 months later, in July 1983.
Sobering to think that fight ultimately cost the lives of 3 people.
As a result of Kim's death, the WBC took steps to shorten its title bouts to a maximum of 12 rounds. The WBA and WBO followed in 1988, and the IBF in 1989.
.
.
So the Kim fight was in 1982 and Ray strung together a couple of wins after that in '83.
But in 1984, he dropped 2 in a row to Livingstone Bramble… That first Bramble fight left Ray with 71 stitches around his right eye.
The Ring Magazine. Getty Images.
He took some time off after that but came back in 1989 where he lost a controversial Split Decision to Peurto Rican superhero, cocaine enthusiast, and now deceased (murdered), Hector "Macho" Camacho.
Reed Saxon. Shutterstock Images.
He took some time off once again after that but came back AGAIN in 1992 to lose by seventh-round TKO to Greg Haugen before retiring for good.
Since he hung up the gloves, Ray has done some acting, some commentating, owned a cigar label, a wine label, and is now involved with a brand of organic tequila called "One With Life" (OWL) alongside other boxing greats like Larry Holmes and the current COVID-stricken lightweight champ, Teofimo Lopez.
We chat about all things boxing and all things Mancini, and I am giddy like a schoolgirl throughout.
Give it a watch and take a report.
-Large