We May Be Getting A TIER 1 BAD MOTHERFUCKER Villain Introduced In 'Loki'
Listen - after the whole Mephisto/Aerospace Engineer Reed Richards dilemma with 'WandaVision' - I KNOW it's risky to start assuming MAJOR characters are going to be introduced in these Marvel shows....BUT I REALLY THINK WE'RE ONTO SOMETHING HERE!
One of the Time-Keepers being shown in 'Loki' looks suspiciously like KANG THE CONQUEROR….
….who we know Jonathan Majors will be playing in 'Ant-Man and the Wasp: Quantumania' - due out February 17, 2023.
Who is KANG THE CONQUEROR?! Why should you care?!
Kang the Conqueror, created by Stan Lee and Jack Kirby in 1963/64, is one of Marvel's most badass TIER 1 villains who has crossed paths with the Avengers, Fantastic Four, and just about everyone else in the universe. Kang previously had a romantic history with Ravonna Renslayer (a prominent character of 'Loki')….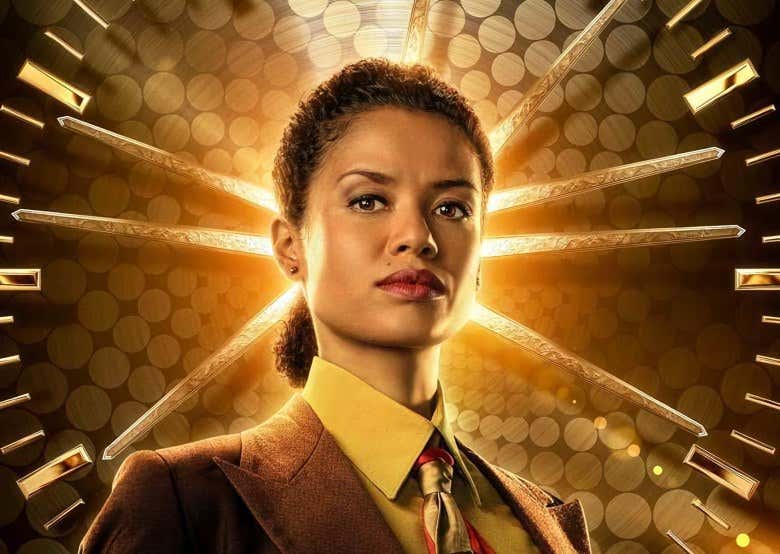 ….and tonnnssss of ties to Doctor Doom and Reed Richards, but is in general just a time traveling evil overlord who - you guessed it - conquers armies/civilizations. 
These videos do a good job of breaking it down quickly….
In Phase 4, I expect him to be the 'BIG' baddie - like, maybe Thanos-level bad. I don't say that lightly, either.
Watch our full recap/breakdown of 'Loki' Episode 2 below….
….and listen to it wherever podcasts are streamed now!