Big Screamin Honkers vs. Gen XYZ (The Dozen: Trivia Tournament pres. by High Noon Round 2, Match 10)
SPOILERS BELOW
The next match will air Wednesday, May 26th as 3-seed The Yak takes on 7-seed The Misfits with a trip to the Championship I on the line at 7|6c right here on Barstoolsports.com, YouTube, Twitter, and Facebook...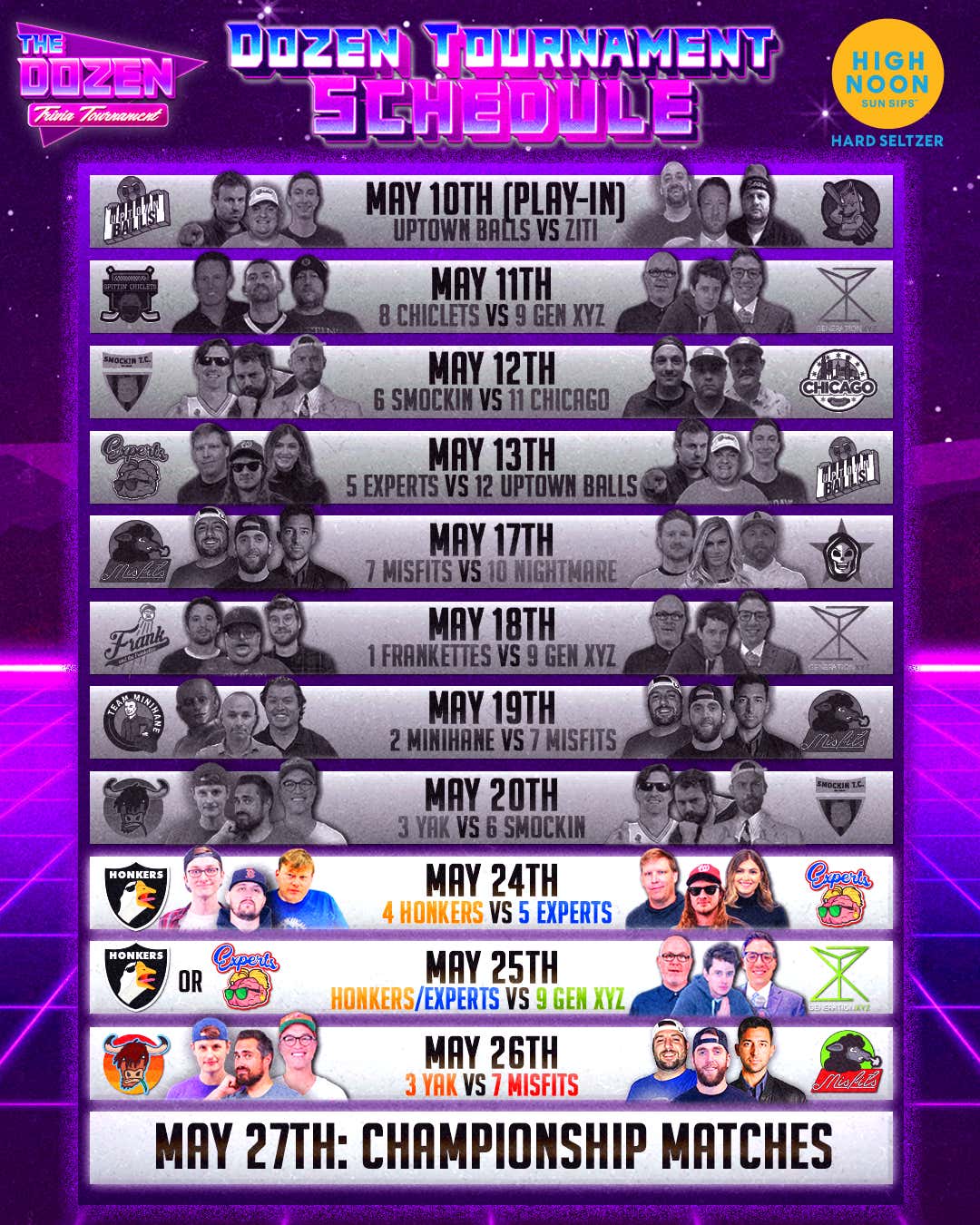 That was a clinic from the 4-seed Big Screamin Honkers, plain and simple.
I will say this shit again: get on the Honkers bandwagon NOW!
As for what the bracket looks like…
We will see you TOMORROW NIGHT.