Big Screamin Honkers vs. The Experts (The Dozen: Trivia Tournament pres. by High Noon Round 2, Match 9)
SPOILERS BELOW
The next match will air Tuesday, May 25th as 4-seed Big Screamin' Honkers take on 9-seed Generation XYZ with a trip in Championship I on the line at 7|6c right here on Barstoolsports.com, YouTube, Twitter, and Facebook...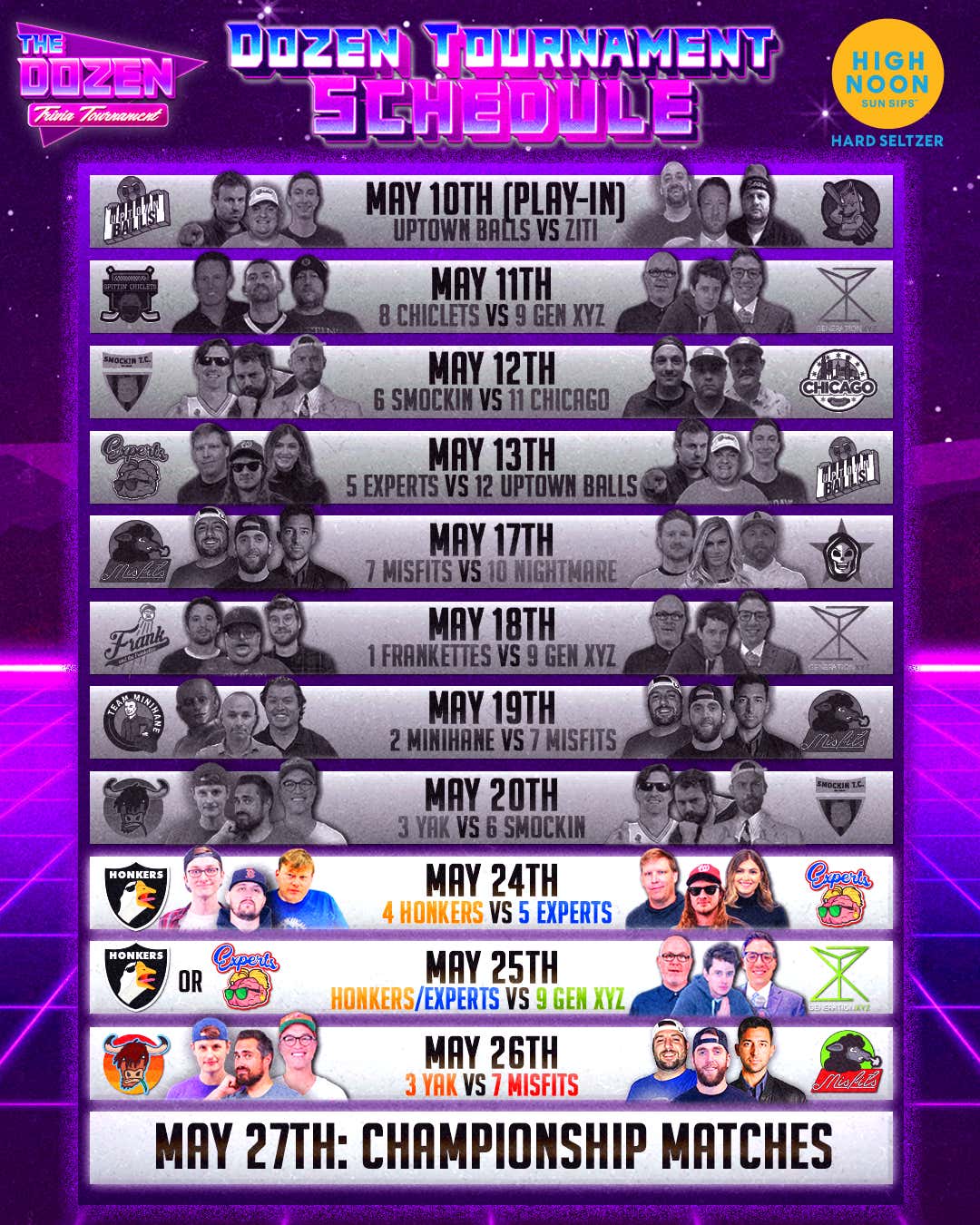 The Honkers are fucking GOOD, and people forgot about it heading into the Tournament.
Get on the Honkers bandwagon NOW! They're headed to the Final Four and need your support.
As for what the bracket looks like…
Here are some of the updated individual player rankings…
We will see you TOMORROW.