The Fat And The (Tyson) Fury-ous
Billy Joe Saunders did not have much of a vocal fanbase here in Texas this week.
In today's press conference, his entourage consisted of his dad... Who looked like he was on a Perillo Tours cruise to Cancún and told the audience he had a "Gypsy spell" cast on this weekend's fight.
And then Tyson Fury showed up.
Now The Gypsy King is making his presence known at all the pre-fight events, and he's being the most vocal Billy Joe fan in every room he enters.
Fury also gave me a couple of minutes yesterday and I was able to rattle off a couple of questions…
- Will the American judges will give his boy Saunders a fair shake against Canelo Alvarez (AKA "boxing's cash cow")?
- Is there an update on his next fight versus Anthony Joshua?
- How effective can the outnumbered Brit fans be in a stadium filled with Mexicans?
- And what English slur best describes my look?
I also got about 5 minutes with promoter Eddie Hearn of Matchroom Sport, and I spent it kissing his ass while he gave us his perspective on Saturday's fight.
And here's a little slide show of what Robbie, Devlin, John Kelly, and I have done so far…
Weigh-ins happened Friday.  The fight is on. And tonight on Saturday is when it finally all goes down in front of 70,000 fans…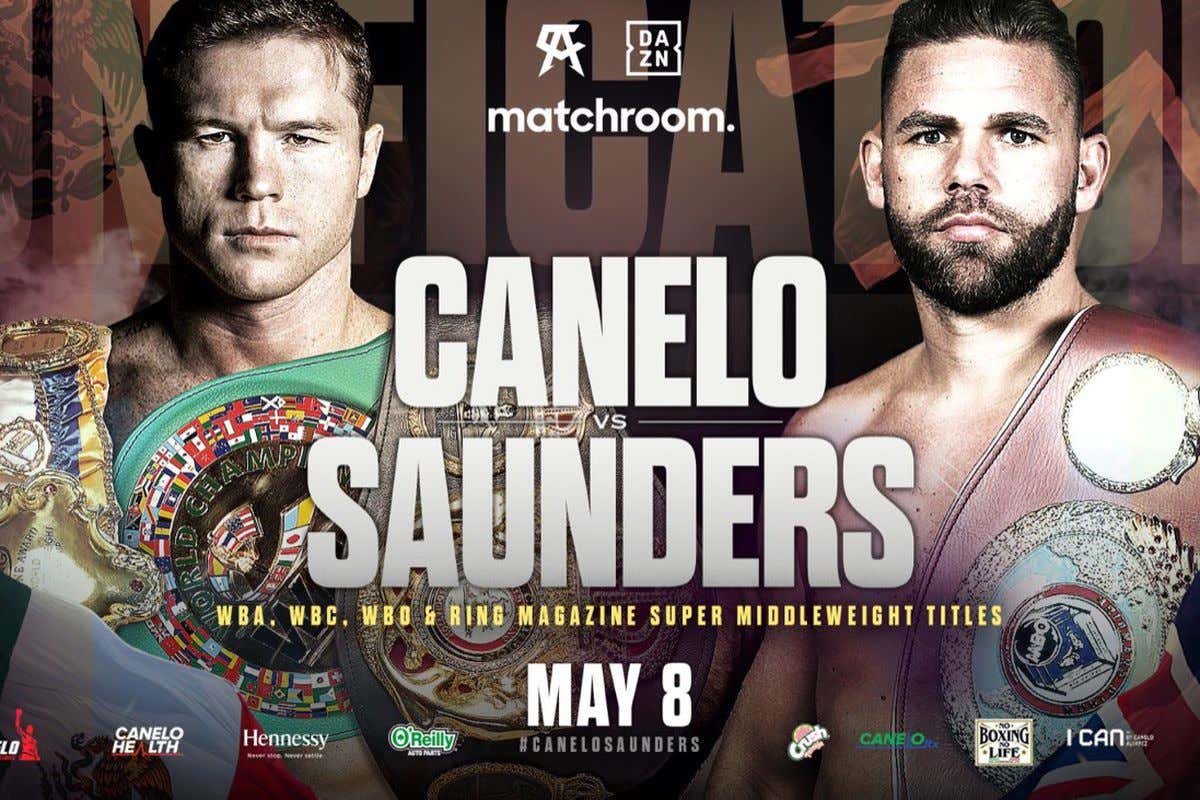 Tune in and take a report.
-Large