There's A Mexican Civil War Going On Tonight Featuring Andy "The Destroyer" Ruiz Jr. vs Chris "The Nightmare'' Arreola
I was in San Diego 2 weeks ago for Canelo Alvarez's training camp.  The camp was actually right over the border in Tijuana, Mexico, and I had to spend 2 days being shuttled back and forth by Canelo's private security detail.
While at the gym watching Alvarez train, a familiar figure walked in… It was Andy Ruiz Jr, and I was very happy to see him.
I have always been a fan of Andy and it broke my heart when he fought the rematch versus Joshua as out-of-shape as he was.
Richard Heathcote. Getty Images.
But all that shit seems behind him… He is now working with legendary trainer, Eddie Reynoso, who also has Canelo, and Oscar Valdez, and Ryan Garcia in his camp.  On top of Eddie, Ruiz is also working with Canelo's personal trainer and, as a result, has shed a TON of weight and looks as good as I've ever seen him.
Frank Micelotta. Shutterstock Images.
This leads up to tonight's fight, an all Mexican card being hosted by FOX Sports/PBC Pay-Per-View from Dignity Health Sports Park in Carson, California.  It's headlined with former unified heavyweight world champion Andy "The Destroyer" Ruiz, Jr. (33-2-0) battling veteran heavyweight Chris "The Nightmare'' Arreola (38-6-1) in the Main Event.
I am not going to get into a deep dive on this because Andy is going to knock Arreola out.
Chris is 40 years old and has been on the decline, while a think a 31-year-old Ruiz still has a ton to fight for.
Ruiz's biggest asset is his lightning-fast hands, and his biggest liability is (unfortunately) his Mexican heritage… They just don't grow 'em that big down there, so an EXCELLENT fighter like Andy will have a tough time fighting in a division filled with giants who are arguably inferior to him fundamentally.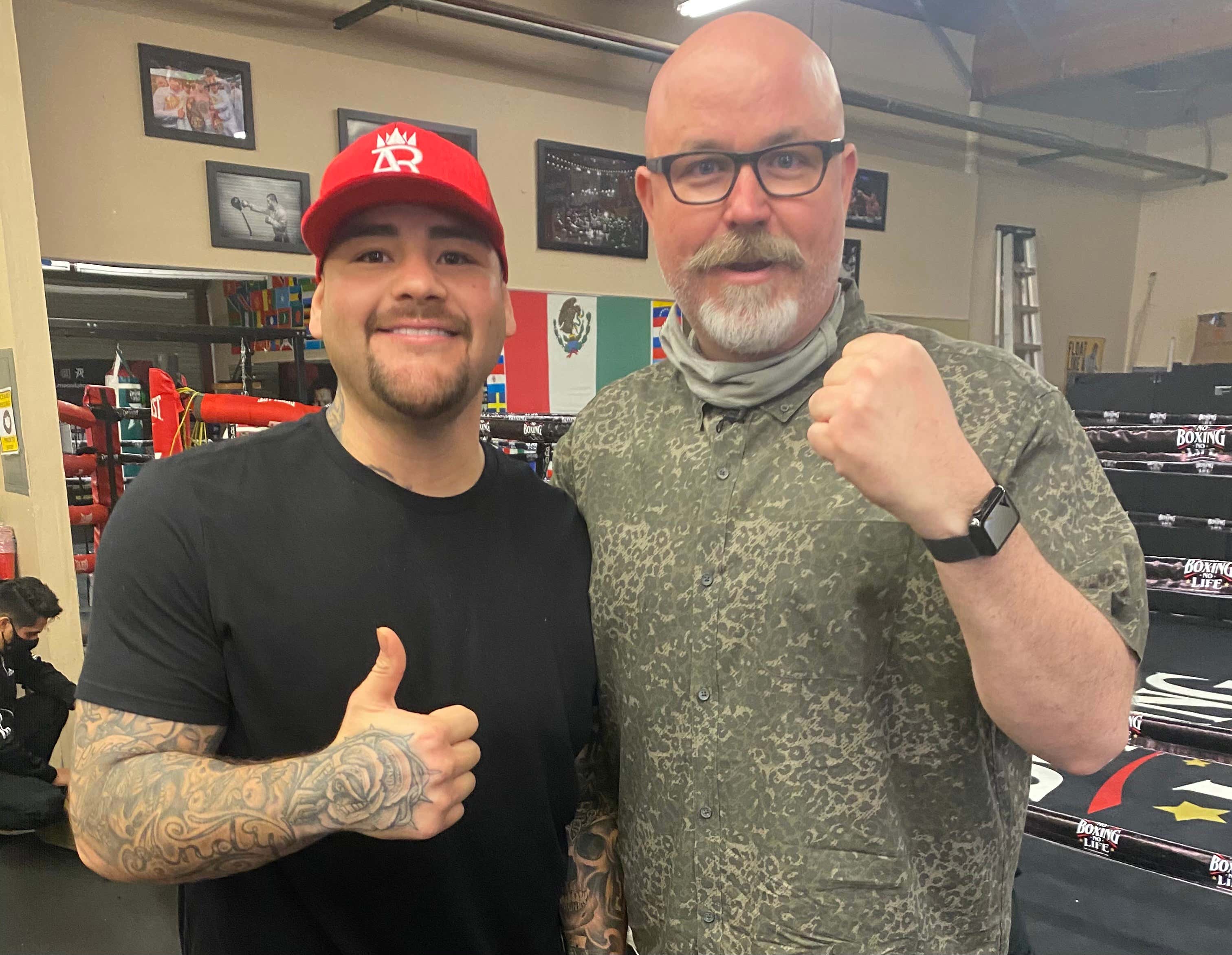 I am barely 6'5" with terrible posture (and a majestic mustache), so I think that 6'2" they have next to Andy's name on The Tale Of The Tape might be a little inflated whereas Deontay, Joshua, and Fury are all definitively 6'7", 6'6", and 6'9", respectively… There hasn't been a time in history where the heavyweight decision was top-heavy with giants like them.
Still, those quick mitts on The Destroyer can make a small ring a dangerous place for a big man to be (as Joshua quickly found out)…
… and this new physical trainer has him believing that added weight doesn't equal added power.  So when he gets past Arreola, I'm hoping promoters allow him to work his way back into contention for another strap.
Looking at the Barstool Sportsbook, and there isn't a bet that jumps out at me for this fight… Everyone seems to agree on Ruiz winning AND the bout NOT going the distance, so I will take a shot at a round just for shits and giggles and try to get paid 9 to 1 early on a Round 3 knockout… Andy was already a headhunter, and with Reynoso in his corner, he's an even more dangerous counterpuncher.  
If you tune in early, you'll get to see a freak of nature named Sebastian "The Towering Inferno" Fundora…
Frank Micelotta. Shutterstock Images.
Remember when I said Mexico can't produce a tall enough heavyweight to compete with the big boys?… Well, Sebastian has the height… He's 6'6" with an 80' reach… BUT he fights 5 weight classes below heavy as a 154-pound super-welter… Which is fucking WEIRD to watch.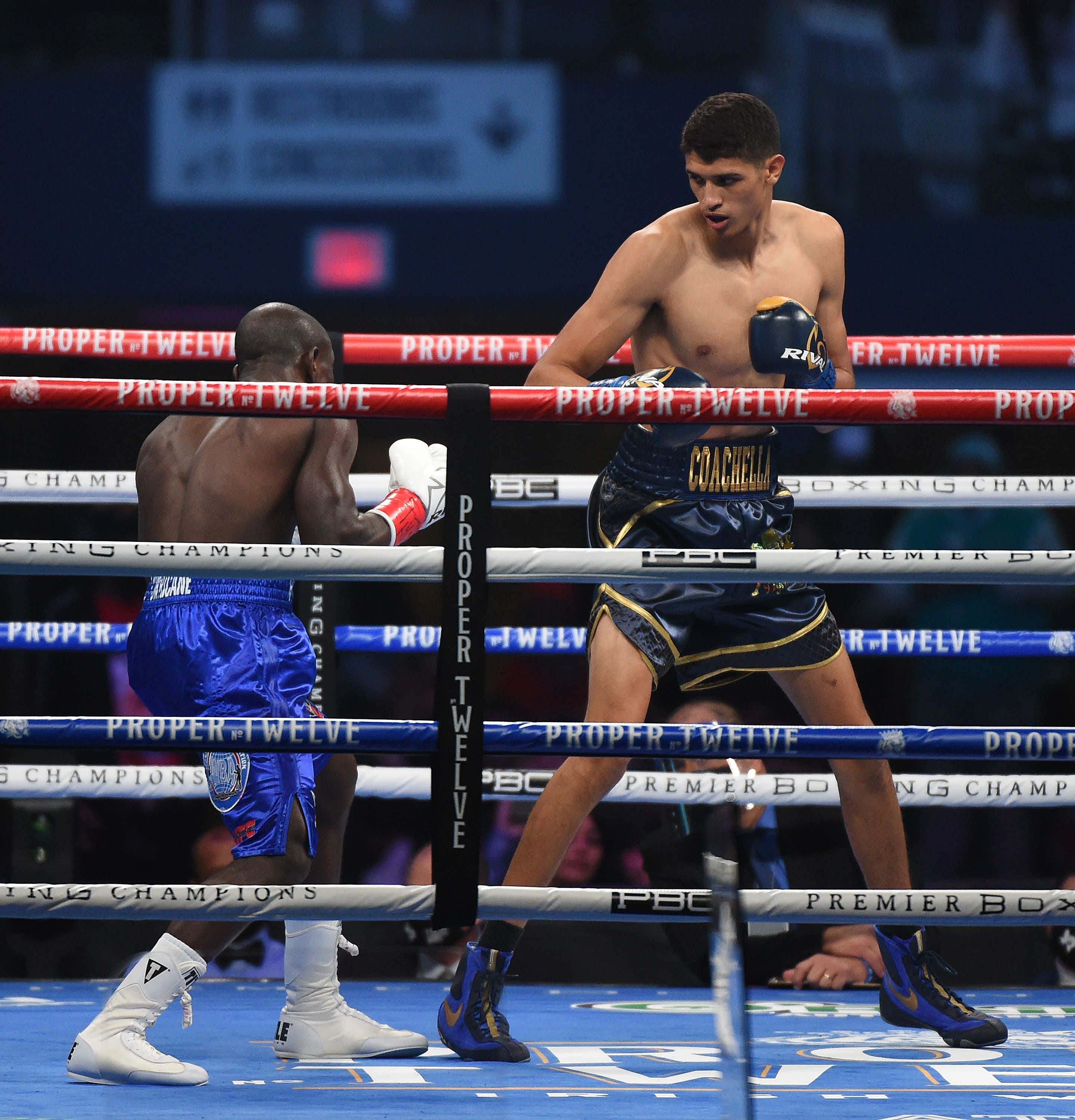 Frank Micelotta. Shutterstock Images.
Sebastian is fighting a gentleman named Jorge Cota who is 10 years older (33) and at least 6 inches shorter… I have only watched Jorge fight once before and that is when a Charlo brother knocked him out within 3 Rounds in 2019… No reason to think a similar thing won't happen tonight, so I will take the under on 5.5 Rounds.
And for those who can't get enough of the sweet science, there is a SHITLOAD of other fights going on tonight, including Erislandy Lara stepping up to 160, Irish star Katie Taylor defending her Undisputed Lightweight crown against former amateur rival Natasha Jonas, undefeated WBA Light-Heavyweight World Champion Dmitry Bivol putting his belt on the line against Craig Richards, the return of Chris Eubank Jr, and a heavyweight clash of Dereck Chisora vs Joseph Parker… So in the wake of the NFL being over and the NBA, NHL, and MLB playoffs still in the distance, boxing is packing Saturday nights for the foreseeable future.
And next week, boxing coverage here at Barstool Sports will also ramp up as Robbie Foxx, Caleb, Rone, and I head down to Dallas to cover my new bestie Canelo Alvarez vs Billy Joe Saunders with DAZN.
LET'S
FUCKING
GO
Enjoy the fights and take a report.
-Large