Riggs vs Wolf Creek (from the video games)
Wolf Creek about an hour and 15 minutes outside Vegas. Honestly thought this was a made up track for the video games. Turns out it's real and it's spectacular. Huge departure from traditional golf and I loved every second of it. Top 10 most fun course I've played.
High recommended you add to any Vegas trip. Well worth the drive.
Some more love from Driggs.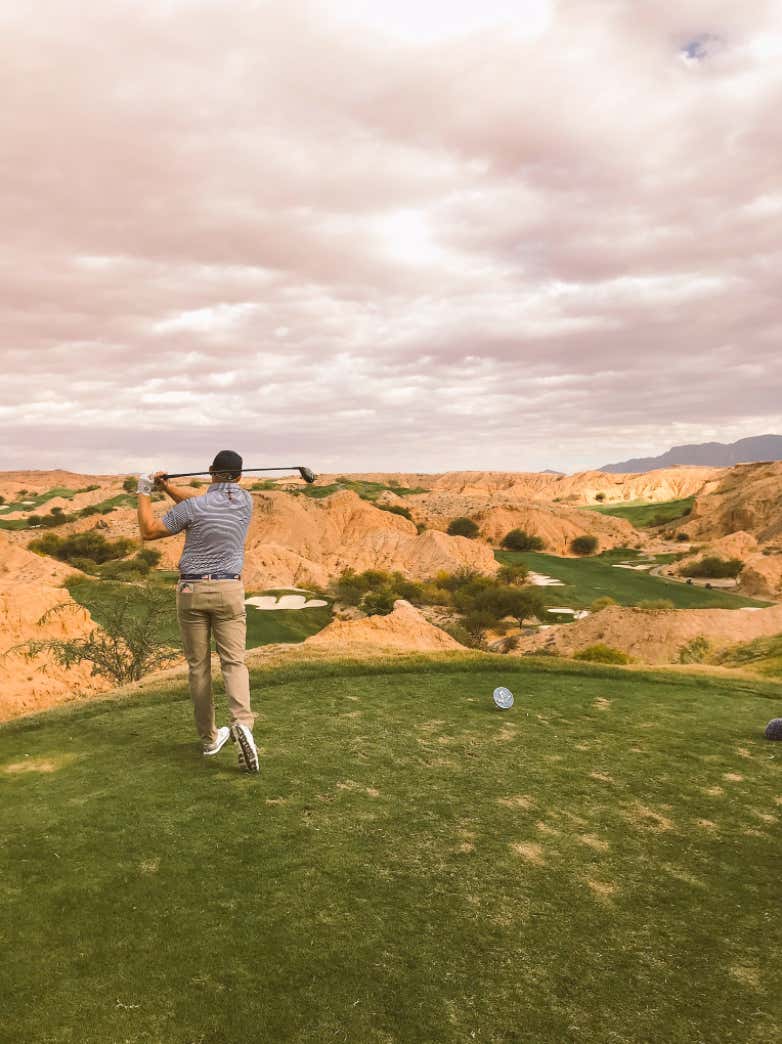 PS — Get my fit.