Hard Factor 12/30: WTF Wednesday - The Satanic Temple Is At It Again, Nostradamus Is A Dick, Crazy Swans/Kangaroos/Soccer Celebrations
On today's episode...
It's WTF Wednesday which means all stories were listener submitted and they are all fucked up:
- It turns out the Satanic Temple which was deemed a church in 2019 is taking full advantage of that and The Religious Freedom Restoration Act of 1993 to perform religious ceremony abortions exempt from local laws and regulations.
- A 19 year old woman in Florida got arrested for DUI in Lee County after she drunkenly smashed her car into another car at 1:30AM last week. Police took her to the hospital to get checked for injuries where she then slipped her handcuffs four times.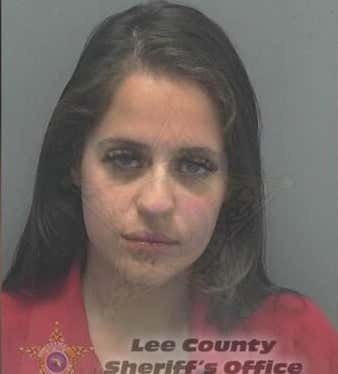 - Nostradamus was a French doctor, and all around Gloomy guy who claimed he could predict the future in "Quatrains" - which are just 4 line poems. People are reading his poems for 2021 and saying he is predicting a Zombie Apocalypse, and a Famine in 2021. So not bad.
- You've all seen the video of the guy in the Circle K in Ohio get absolutely blasted with a Twisted Tea after being a racist dick. We play the video which you can see on our video podcast on youtube and discuss on the pod. 
- What if I told you that for the right price you could blow up an entire casino in Atlantic City, like push down the stick and watch it implode. So for around 6 years the Trump Plaza hotel and casino has been a vacant eye sore on the Atlantic City boardwalk and the city has plans to demolish it January 29th and the highest bidder gets to push the ignition. Currently the top bid sits at $175,000 and that money is all going to local boys and girls cubs of Atlantic City.
- A swan in Germany saw its life long mate fly into electric wires above train tracks and die like Brad Pitt in Deadpool 2 and lost all will to live. It just stopped flying and laid down depressed in the middle of the train tracks. It wouldn't even move when people tried to shoo it away. The swan caused 23 high speed trains to delay for over an hour.
- A father in Sydney Australia that already had a broken arm suffered severe embarrasment after getting punched in the face and knocked out by a kangaroo in front of his family that he was trying to defend. That area of Sydney is now calling for a "Roo-Call" on kangaroos aka a roo cull or killing of kangaroos because they are all scared of catching that smoke.
- A Paraguayan soccer player 33 year old Raul Bobadilla got a little carried away after scoring a late second half goal last Wednesday giving his team Club Guarani, a 3-2 lead and eventual win over Libertad. Like most footballers the striker celebrated his goal by removing his shirt in celebration, but he didn't stop there and took his shorts halfway down as well warranting no discipline at the time but in review a three game suspension from the league as someone else in the same league pulled their cock out after scoring earlier this season. 
Brought to you by PredictIt where you can gamble on news & politics. Sign up using our unique url and we will match your first $20 deposit. Sign up.
Listen/Subscribe to Hard Factor:
Follow Hard Factor:
Twitter - @HardFactorNews / @BarstoolNewsN
Instagram - @HardFactorNews / @BarstoolNewsNet
Youtube - HardFactorNews

Voice Mail - 512-270-1480
Hard Factor Mark:
Twitter - @HardFactorMark 
IG - @HardFactorMark
Hard Factor Pat:
Twitter - @HardFactorPat
IG - @Pclassidy
Hard Factor Wes:
Twitter - @HardFactorWes
IG - @HardFactorWes
Hard Factor Will:
Twitter - @HardFactorWill
IG - @HardFactorWill