Hard Factor 10/12: Kidnapping a Governor, ACB Confirmation, Threesome on the Altar
On today's episode...
- Thirteen men were arrested in a plot to kidnap Gretchen Whitmer the Governor of Michigan. They were planning on trying her from whatever basement they were going to keep her in for crimes against the Constitution.
- Louisiana archbishop says they removed and set fire to the altar that was the setting of a recently fired priest's threesome with two dominatrix sex workers, Lady Vi and Empress Ming
- The senate confirmation for the newest nominated member of SCOUTS Amy Coney Barrett begin at 9am today and are set to last the majority of the week
- A private security guard from a local Denver TV station 9News was taken into custody after shooting a man to death at a rally at Denvers civic center park this weekend 
- Kim Jong Un held a 75th anniversary of the Korean Workers Party where he said that North Korea has exactly zero cases of COVID and then he rolled out the biggest missile ever in front of tens of thousands of crying attendees 
- Amanda Michelle Naylor McClure killed her boyfriend with the help of her sister and biological father after torturing him for days and burying him a shallow grave in West Virginia. She also banged her father in front of him and then married her father in Kentucky after the murder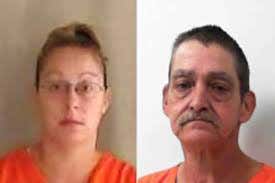 Brought to you by LightStream. Consolidate credit card debt at a low interest rate and save even more with an additional interest rate discount by going to LIGHTSTREAM dot com slash Factor
Brought to you by Mack Weldon the one-stop shop for men's basics: Socks, shirts, hoodies, underwear, polos and active shorts. For 20% off your first order, visit MACKWELDON DOT COM SLASH factor AND ENTER PROMO CODE factor.
Also brought to you by PredictIt where you can gamble on news & politics. Sign up using our unique url and we will match your first $20 deposit. Sign up.
Listen/Subscribe to Hard Factor:
Follow Hard Factor:
Twitter - @HardFactorNews / @BarstoolNewsN
Instagram - @HardFactorNews / @BarstoolNewsNet
Youtube - HardFactorNews

Voice Mail - 512-270-1480
Hard Factor Mark:
Twitter - @HardFactorMark 
IG - @HardFactorMark
Hard Factor Pat:
Twitter - @HardFactorPat
IG - @Pclassidy
Hard Factor Wes:
Twitter - @HardFactorWes
IG - @HardFactorWes
Hard Factor Will:
Twitter - @HardFactorWill
IG - @HardFactorWill