Section 10 Podcast Episode 170: We've Got Guys Getting Hurt Throwing Gloves And Shit
SUBSCRIBE TO THE SECTION 10 PODCAST ON ITUNES
It wouldn't be a Red Sox season without a little drama. In case you missed it, Carson Smith hurt his shoulder on Monday night when he threw his glove off the bench, and then he said that shoulder fatigue and his workload contributed to the injury. Red Sox manager Alex Cora shot that theory down real quick, so we discuss which side we fall on in that standoff. We give some love to JD Martinez for the season that he's having that isn't getting talked about enough, and we react to the report that Blake Swihart's agent has requested a trade on his behalf.
Down in the DM — Which is worst of these three dates that I had with chicks at Fenway: Girl No. 1 was on her phone all game and wanted to leave in 6th inning. Girl No. 2 was too lazy to stand for Hats Off to Heroes. Girl No. 3 wanted to go sit next to her friends in worse seats. When will you guys do a remote show? What word did Rafael Devers misspell in his spelling bee? If the Red Sox had a beer pong tourney, who would you want to team up with? How bad does the team need the Booby Box right now?
Red Sox Lottery pick this week — Mo Vaughn! If you're not familiar, we bought a lottery ball cage with 75 numbered balls. Each week, we pull out a number and each number represents a different Red Sox player from the last 25 years or so. Once we draw the number, we do a five minute appreciation for said player.
Help support the show by grabbing a t-shirt!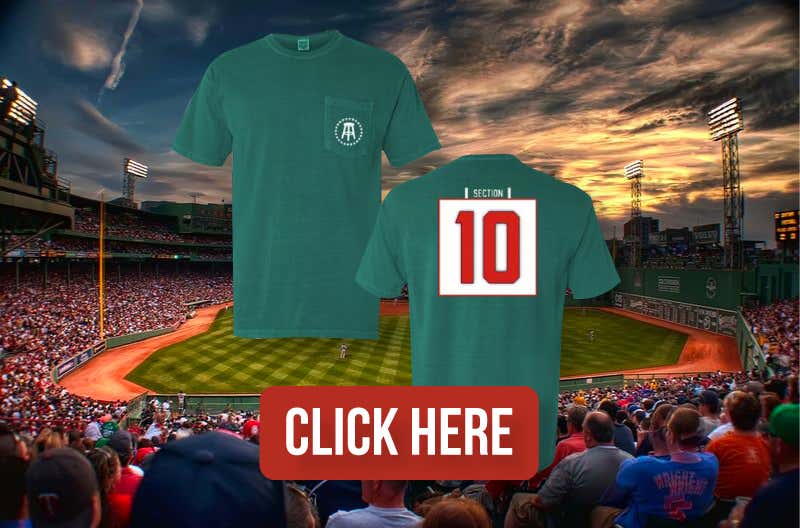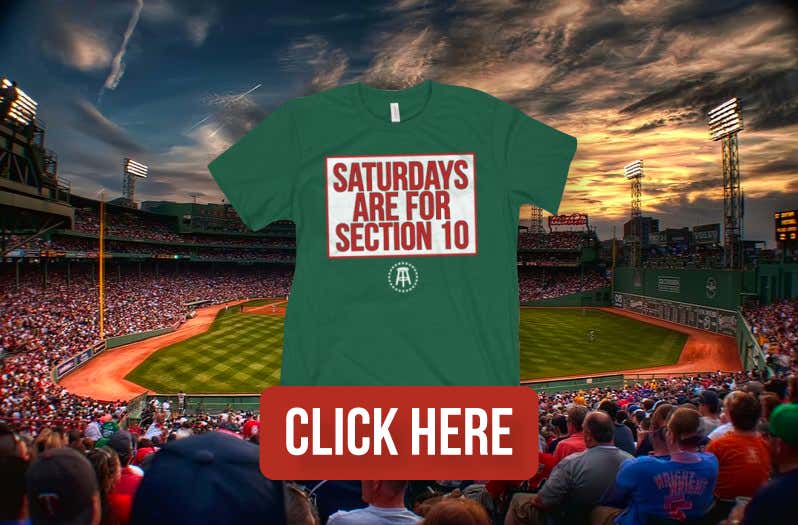 SUBSCRIBE TO THE SECTION 10 PODCAST ON ITUNES
Leave your Red Sox reactions throughout the week on our voicemail, and they could be used at the end of the show: 781-366-0950.