Say what you want... The Kennedys fucked.
Apparently, being "American royalty" has its advantages... And one of those advantages is having sex with a lot of women.
When JFK was in his mid-40s (and married) he banged a popular Hollywood starlet named Marlene Dietrich... She was in town performing at a one-woman show, so she accepted an invite to the White House and the 2 lovebirds/total strangers made sweet sweet love just a 1/2 hour before her show began.
I mention Kennedy's age above only because Dietrich was in her early-60s when they fucked.
Why did the most powerful man in the world go after a considerably older woman even though his "type" seemed to be young interns and secretaries?... Even Marilyn Monroe was nearly 10 years younger than Kennedy when he "put his candle in her wind."
(That makes no sense… I apologize.)
Well, decades earlier, JFK's father, Joseph Kennedy, bragged to his son about banging Marlene Dietrich (Joe was also married at the time), so John wanted to check that same box… So to speak.
.
.
Now, I love my father.
I respect my father.
Admire the shit out of him.
Never have I wanted to be "tunnel buddies" with him.
But then again, he never talked about banging ANYONE (much less women who weren't my mom), when we were at the breakfast table… Plus, having a dad also be your Eskimo brother creeps me out.
.
.
Will fast forward just a touch but stay with the father/son dynamic.
JFK banged them all… And the fact that he was assassinated at the age of 46 means we never got to see his full potential as a cocksman.
The same goes for his son.
John F. Kennedy Jr.—incompetent lawyer, publisher of an AWFUL magazine, 1988's Sexiest Man Alive, and onetime little boy who saluted his father's flag-draped casket in 1963—died in a small plane crash with his wife of less than three years, Carolyn Bessette, and her sister Lauren Bessette when John was only 38-years-old.
Bettmann. Getty Images.
But in that short time, Jr racked up a knock-list that his dad would've been proud of, and which I will list now…
He dated Madonna (in her prime)…
(Was never a fan.)
and Darryl Hannah (kinda in her prime)…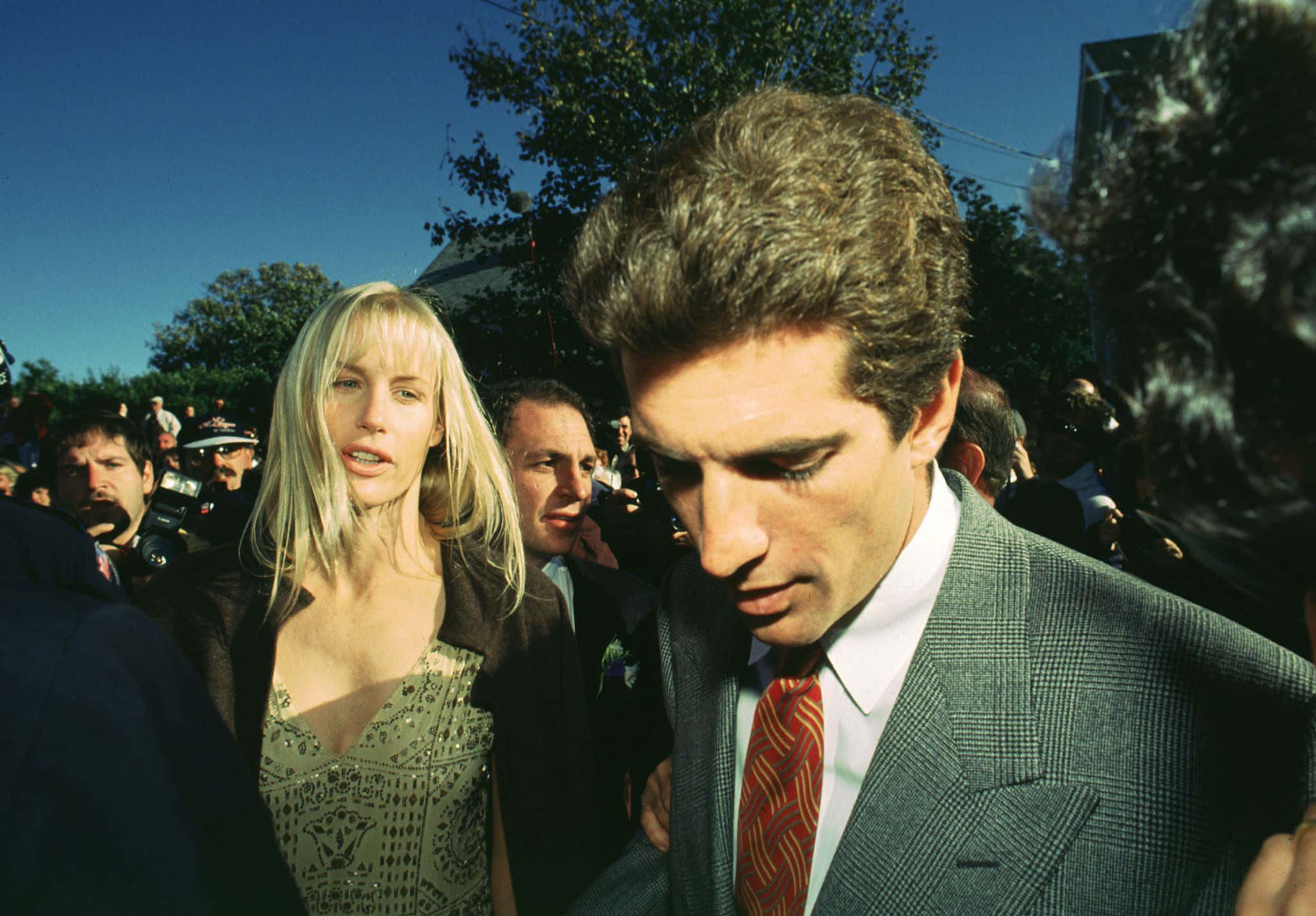 Stephen Rose. Getty Images.
Sarah Jessica Parker and Molly Ringwald (if they had primes).
Allegedly, he banged a misunderstood Princess Di in the summer of 1995 when they secretly met in the Royal Suite at the Carlyle Hotel in New York City…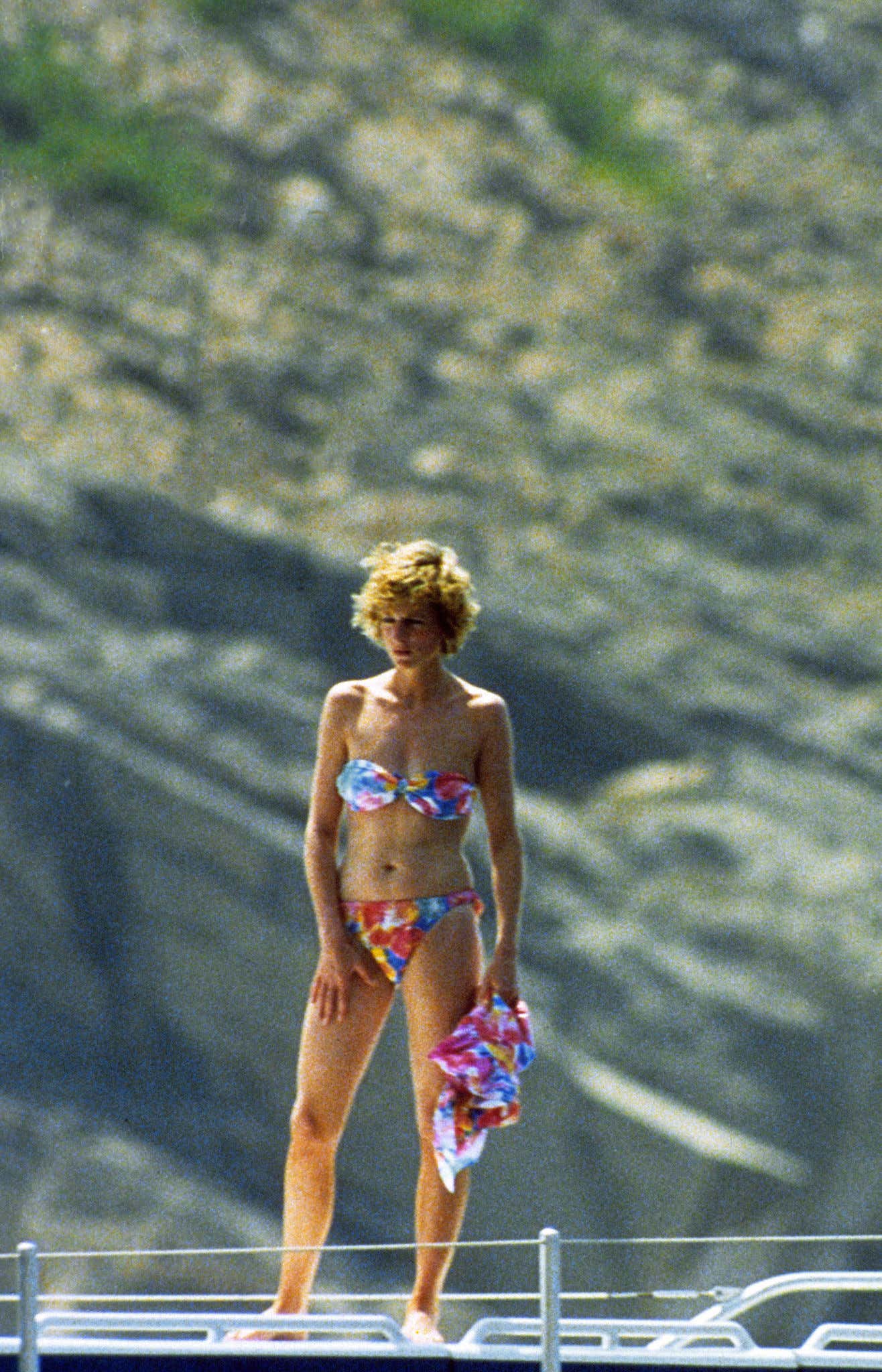 Anwar Hussein. Getty Images.
He dated Cindy Crawford right around the time she filmed that Pepsi commercial that caused more young seed to be spilled than Muhammad Ali at a bird feeder (RIP Greg Giraldo)… 
He dated Brooke Shields (who was apparently with Darryl Hannah on a red carpet in 2013)…
Gregg DeGuire. Getty Images.
and one of the all-time GOATS- Sharon Stone…
For such a young man, JFK Jr. had a list of conquests that even his dad would be proud of.
It's just too bad Marlene Dietrich lets herself go near the end (she died in 1992 at the age of 90)… If she just kept in tight, she could've hit for the Kennedy cycle.
I go over all of the Kennedy's sordid past in this week's edition of Twisted History, alongside my good friend, Jerry Thornton.
Take a report.
-Large