Hard Factor 5/12: Robot Dogs & Reopening Not Going Smoothly, Elon Musk Daring The Law, Sword Fights, Trump On The Mic, IKEA Masturbator
COMING SOON TO A PARK NEAR YOU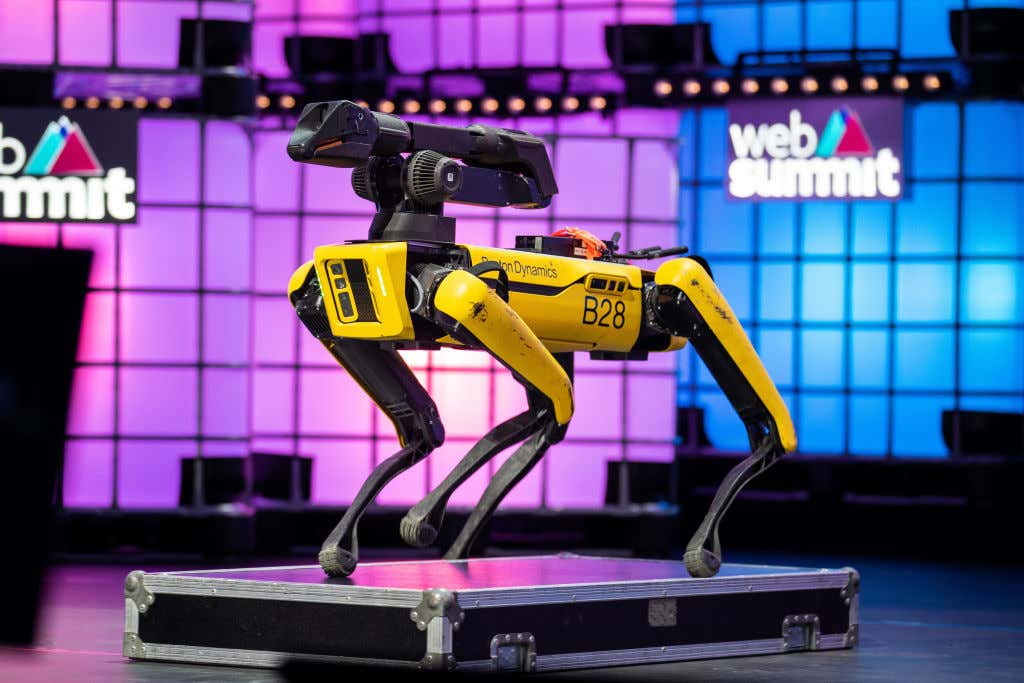 On today's Show...
- An update on the tragedy of Ahmaud Arbery, you young man gunned down in GA by a father and son, as new video surfaces that some seem to think justifies his murder, which it of course DOES NOT, it's still a cold blooded murder.
- Reopening is not going smoothly for most as an ice cream shop in Massachusetts has to shut down just 24 hours after opening, Mark Cuban hires snitches to tell on businesses not following code, and a robot dog in Singapore freaks people out while reminding them to practice social distancing.
- A reporter challenges Trump during a Corona briefing, causing the President to cut the conference short and become VERY irritated.
- The woman who claimed diplomatic immunity in the death of a 19 year old motorcyclist in the UK is wanted for her crimes and an international notice has been filed letting other countries know that if she leaves the US to arrest her and bring her to the UK to face her crime.
-  A woman in China gets caught pleasuring herself in multiple department within an IKEA 
- An inmate escapes jail by switching identities with another inmate who was set for release, and was able to do so because his true identity was covered up by his corona mask
- Elon Musk opens up his California production facility in light of government restrictions and dares the law to arrest him. He also talks about how he wants to put computers in everyones brains on Joe Rogan.
- The Kansas man who wanted to fight his wife and her attorney to the death with a sword over a heated custody battle has been found to be perfectly sane, yet very pissed off. He is now demanding his wife and her attorney undergo the same evaluation and is suing them for damages.
Brought to you by PredictIt - click the link to get your first $20 matched in the stock market of politics and bet on the upcoming elections.
Listen/Subscribe to Hard Factor:
Follow Hard Factor:
Twitter - @HardFactorNews / @BarstoolNewsN
Instagram - @HardFactorNews / @BarstoolNewsNet
Youtube - HardFactorNews

Voice Mail - 512-270-1480
Hard Factor Mark:
Twitter - @HardFactorMark 
IG - @HardFactorMark
Hard Factor Pat:
Twitter - @HardFactorPat
IG - @Pclassidy
Hard Factor Wes:
Twitter - @HardFactorWes
IG - @HardFactorWes
Hard Factor Will:
Twitter - @HardFactorWill
IG - @HardFactorWill