Section 10 Podcast Ep. 201: The Mush Can't Stop The Boston Red Sox (feat. Marty Mush)
On Episode 201 of Section 10, I don't want to say we have a "very special guest", so I'll just say that we have a guest. His name is Marty Mush. He lost Barstool Idol, but ended up with a job here anyway. He tried to mush the Red Sox, and only ended up mushing himself by betting the Red Sox at -1.5 and they won by one, so he lost his bet and failed at his attempt to make the Red Sox lose. We talk to him about his backstory, his attempt to mush the Red Sox, how he mushed Kevin Spacey, his baseball-playing days, and the path that led him to Barstool Sports.
Outside of the interview, we're giving some love to BJ for his consistency, Craig Kimbrel being on a shit streak for the last month, Tuesday's game being similar to having sex with a hooker, my hatred of Stool Scenes, the Red Sox schedule over the last month of the season, Phil Hughes saying that Fenway sucks which turned into a discussion about putting bees in the visitor's clubhouse, whether or not the Red Sox are gonna call up Dalton Furbush, a recap of the Red Sox blowing the Marlins' doors off for eleven runs in one inning, a special guest appearance by Steve from Weymouth to weigh in on Betty Teddy's bunt, and we finish it off with some Down in the DM.
Help support the show by grabbing a t-shirt!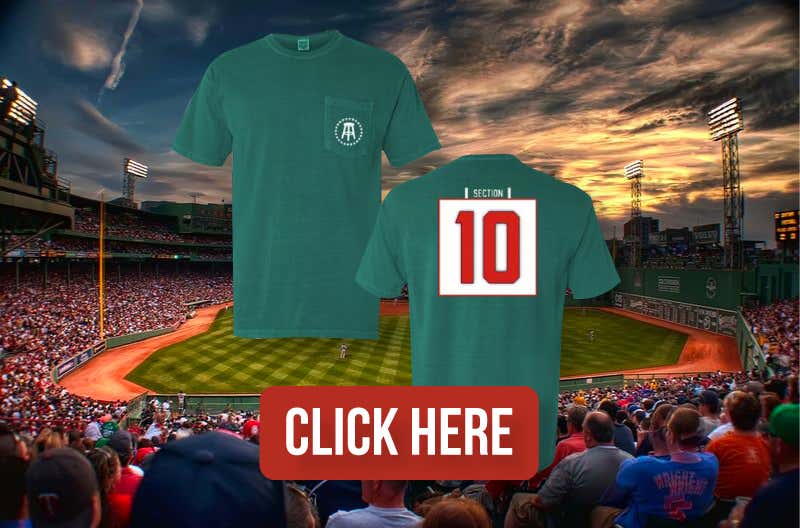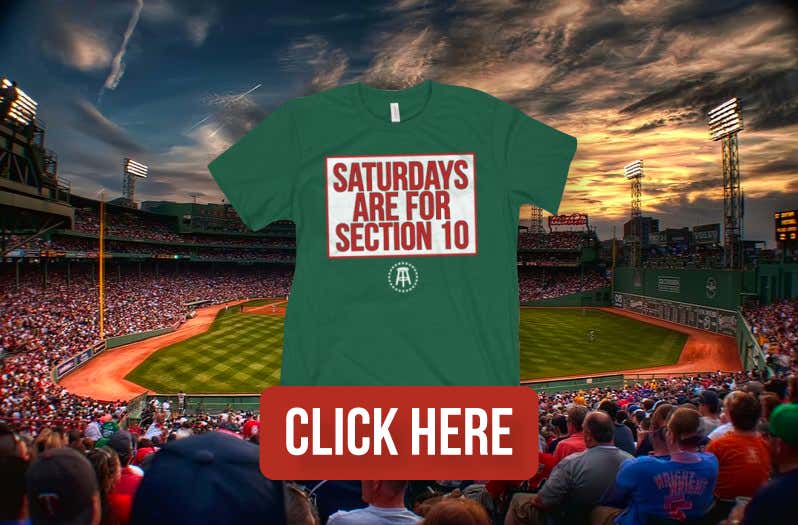 SUBSCRIBE TO THE SECTION 10 PODCAST ON ITUNES
Leave your Red Sox reactions throughout the week on our voicemail, and they could be used at the end of the show: 781-366-0950.