Section 10 Podcast Ep. TWO HUNDRED Featuring Curt Schilling
On Episode 200 of the Section 10 Podcast, we're celebrating the fact that we've actually made it 200 episodes as the second longest running Barstool Sports podcast. Big shout out to all of the day one listeners and everyone who has joined the Section 10 family along the way. We talk about the beginning of the show, the co-hosts who have come and gone, how Section 10 merch has shown the reach of the listenership from geographical location, age, and race, and we talk about our favorite guests that have stopped by over the four seasons of the show's existence.
And then we get into our interview with Curt Schilling, who is now a two-time guest. If you haven't listened to the first interview, go back and listen to that two-parter. It was a great one. We talk to Schill about the current state of the Red Sox, if there's reason to be concerned about Chris Sale, if Red Sox fans should be worried about the division, the biggest challenge that the 2007 Red Sox faced, comparing JD Martinez to Manny Ramirez, if Schilling is the best pitcher to never win a Cy Young award, if any Red Sox team could ever be better than the 2004 team, Schilling reacts to Dan Shaugnessy blaming him for the PawSox moving to Worcester, and we ran out of time before we could get his thoughts on Donald Trump's foreign policy.
Help support the show by grabbing a t-shirt!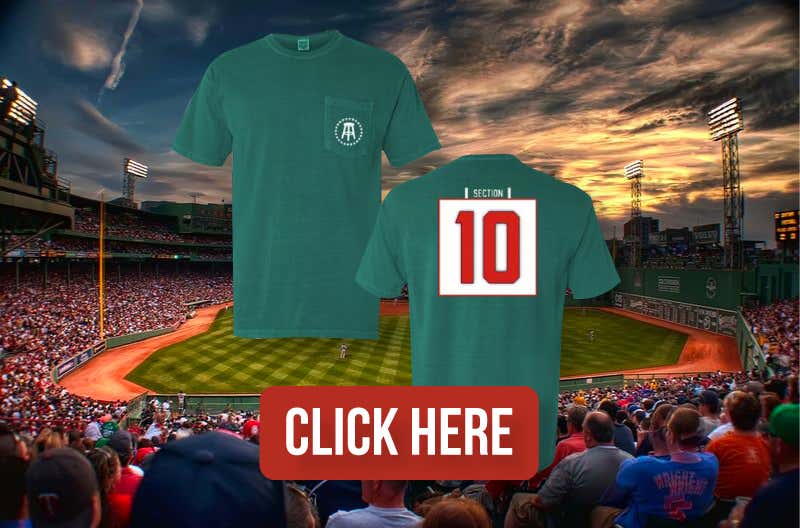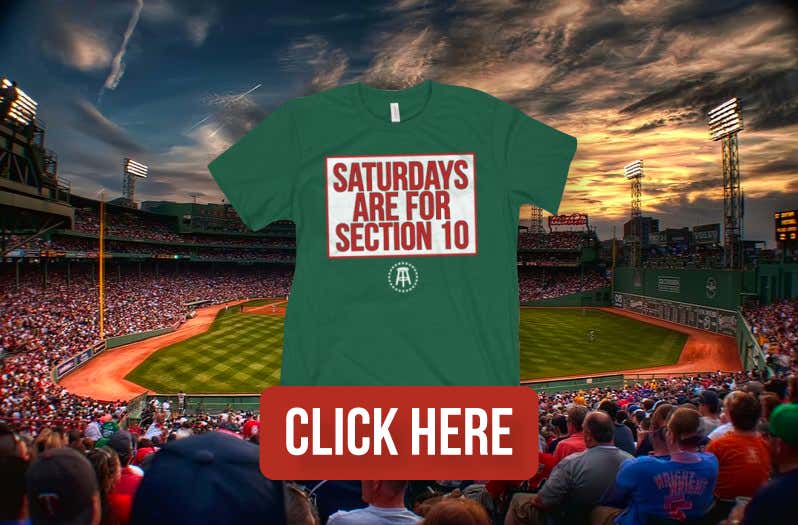 SUBSCRIBE TO THE SECTION 10 PODCAST ON ITUNES
Leave your Red Sox reactions throughout the week on our voicemail, and they could be used at the end of the show: 781-366-0950.