Comeback SZN #10: CFB Preview, Bama's QBs and Concussion Protocol
College football is almost back, baby! Comeback SZN is ready to break it all down. I feel like a little kid gearing up for Christmas.
We have our first true 2018 CFB preview segment in this episode. Thank God. We debate who will be the best conference in 2018, break down Alabama's QB battle and much more. We also make way-too-early picks on who will win the National Championship this year and pick our dark horses.
We also talk about Johnny not playing this weekend for Montreal and being placed in concussion protocol.
Johnny on dealing with a concussion…
"I know what the game is and hits like this are typical. I'm the first person to say 'I knew what it was when I signed up.' But as far as doing some of the normal things that you do during the day, you know simple things, and you're just not doing those very well. It starts to get to you a little bit and make you think about it a little more long term."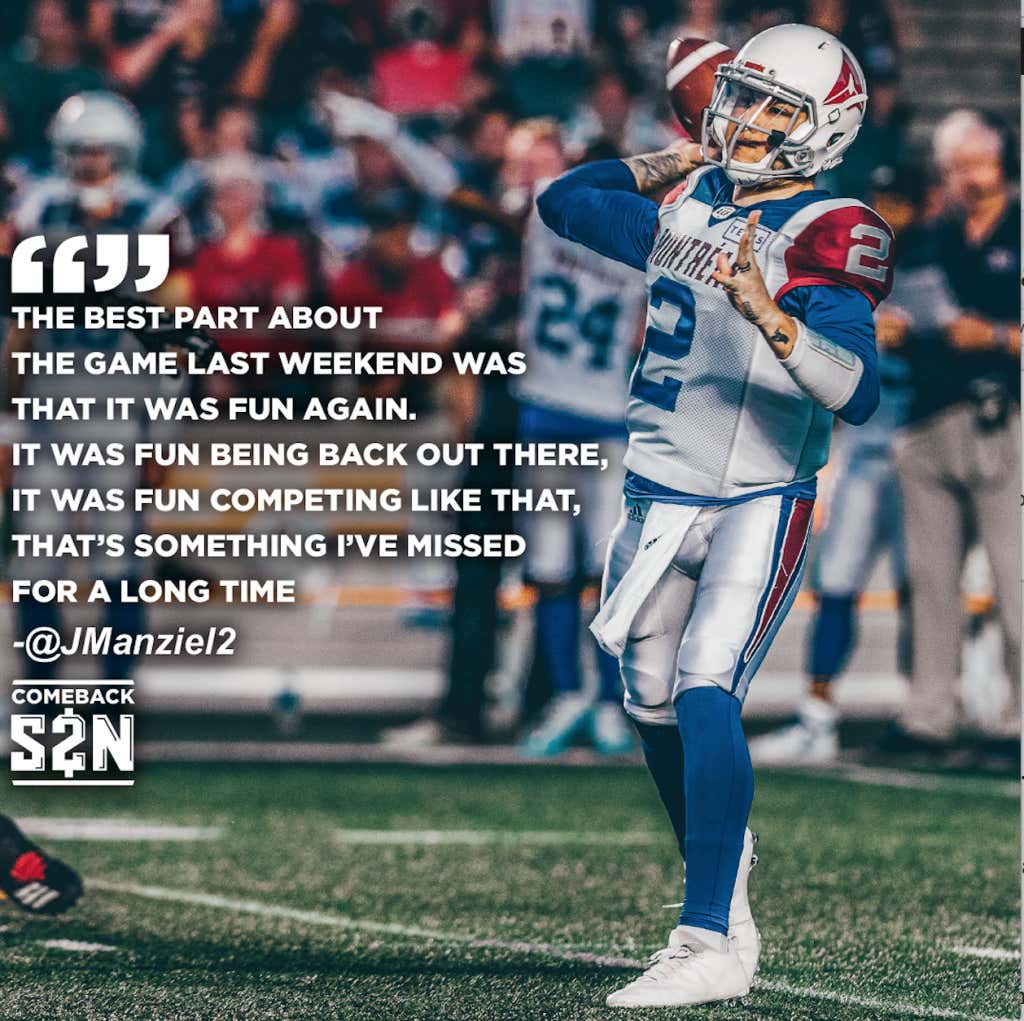 Smash that play button and get pumped for college football season.
LFG.
CLICK HERE TO SUBSCRIBE TO COMEBACK SZN