Section 10 Podcast Episode 174: Life Without Hanley Isn't So Bad
SUBSCRIBE TO THE SECTION 10 PODCAST ON ITUNES
On Episode 174 of the Section 10 Podcast, we are living in a post-Hanley world where the Red Sox have won five of six without the charismatic shortstop turned outfielder turned first baseman turned DH turned back to first baseman/DH. The team hasn't missed a beat, but we've got Coley back in studio to reflect on the Hanley Era, discuss Brock Holt's hugs, shout out Manny Ramirez on his birthday, biggest surprises and concerns after two months, how Eduardo Rodriguez has sneaky been the best starter on the staff for nearly a month, Jackie Bradley Jr. turning a corner, and a few other random topics.
Red Sox lottery pick — Justin Masterson. If you're not familiar, we bought a lottery ball cage with 75 numbered balls. Each week, we pull out a number and each number represents a different Red Sox player from the last 25 years or so. Once we draw the number, we do a five minute appreciation for said player.
Down in the DM — If the Red Sox win the World Series, will Hanley get a ring? Is Dana LeVangie ripped as shit? How does JD Martinez keep his jumbo dick from falling out of his pants while he's batting? Is Hanley getting DFA'd more or less surprising than Manny or Nomar getting moved? I've got another little red sock coming in January, can me and my wife Kimberly get a shoutout? A girl agreed to go to Fenway with me on a date, how do I make it better than most dates?
Help support the show by grabbing a t-shirt!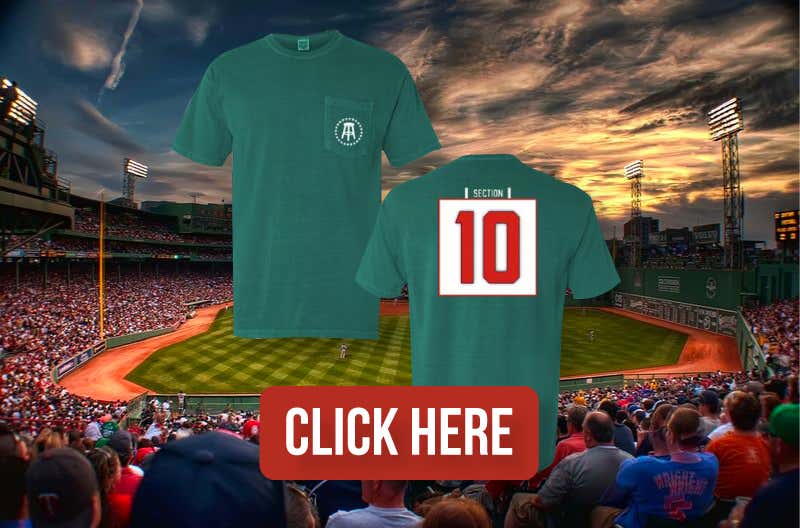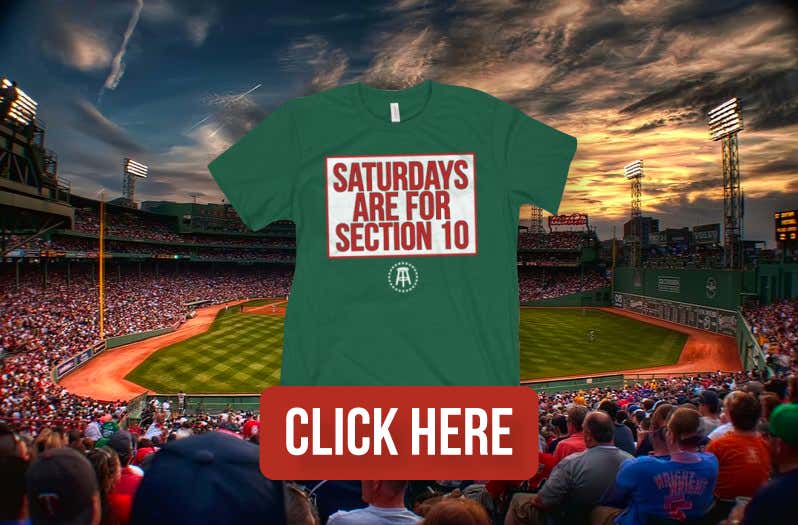 SUBSCRIBE TO THE SECTION 10 PODCAST ON ITUNES
Leave your Red Sox reactions throughout the week on our voicemail, and they could be used at the end of the show: 781-366-0950.